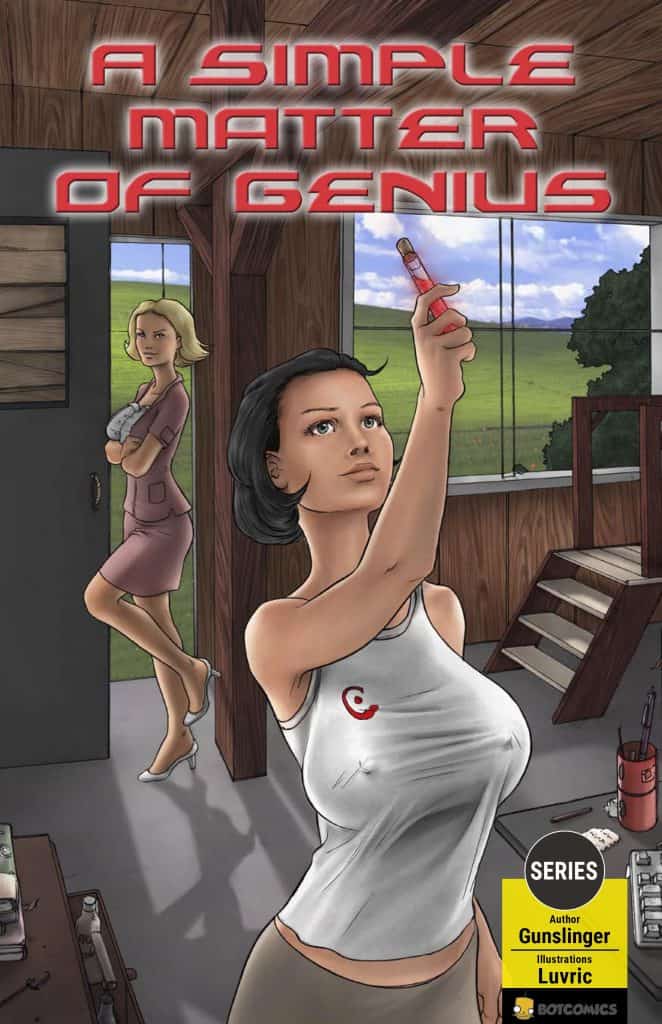 In a sleepy college town Becky, a brilliant young chemist, is targeted by her old college rival Jessica. After losing her lab assistant to this cute and conniving witch, Ruby decides to prove once and for all that in the end brains and love will win over status and money.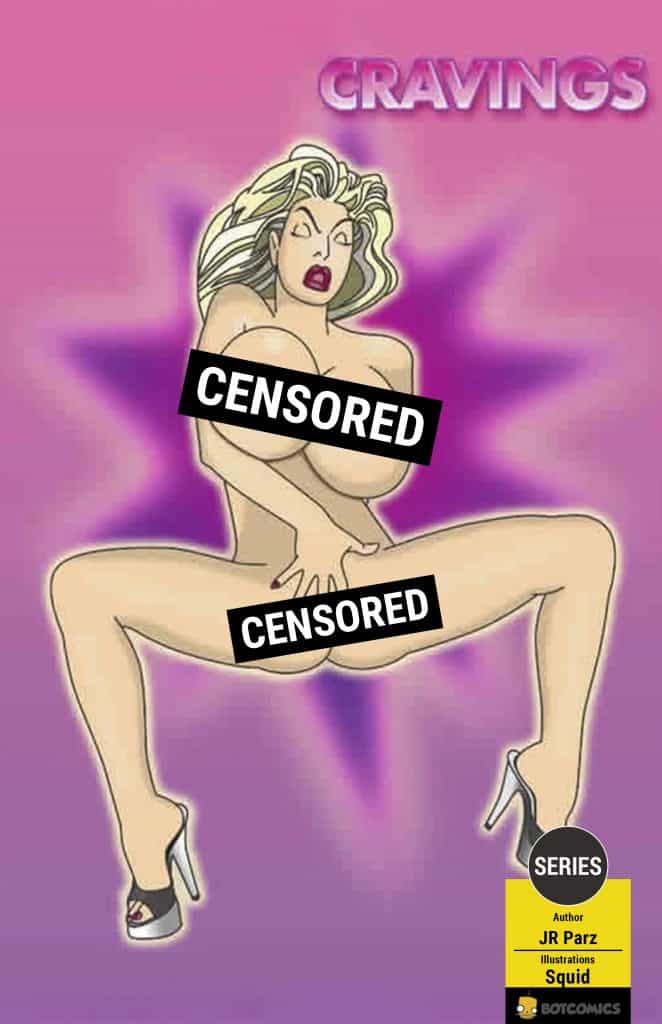 Nick is a super-genius highschooler who creates a sex slave pill in his garage. He is reluctant to use it, but his sexy next door neighbor Tracy accidentally takes one. She soon finds that her body is transforming and that she craves Nick's cum. Things are going great for Nick but they soon get out of hand. You'll just have to read the story to find out what happens next!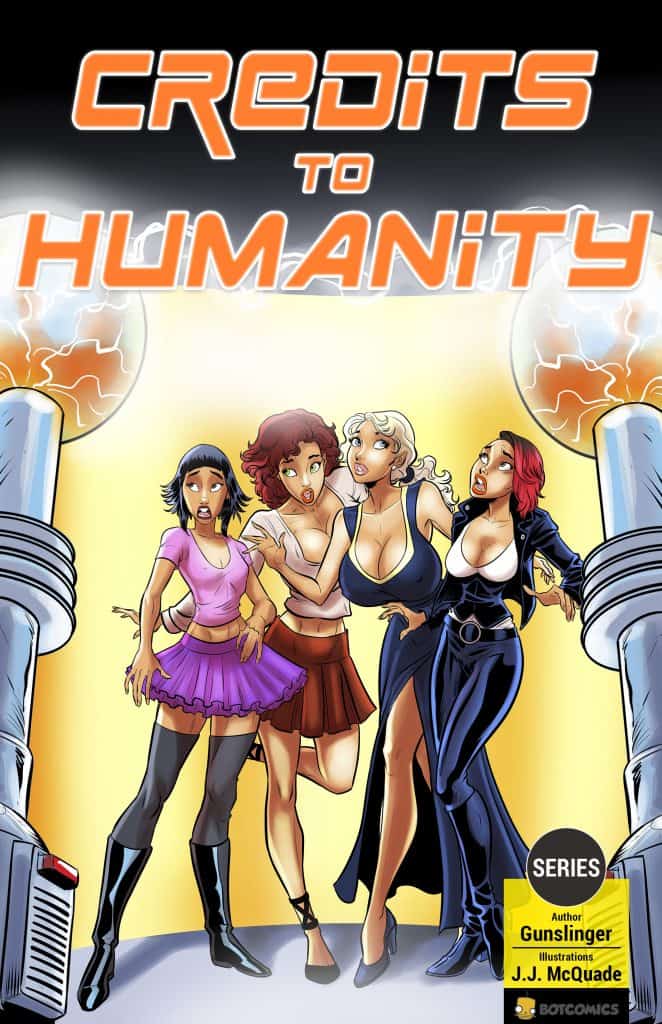 Four 'party girls' are transported to an alien station, and must earn credits to get back to Earth.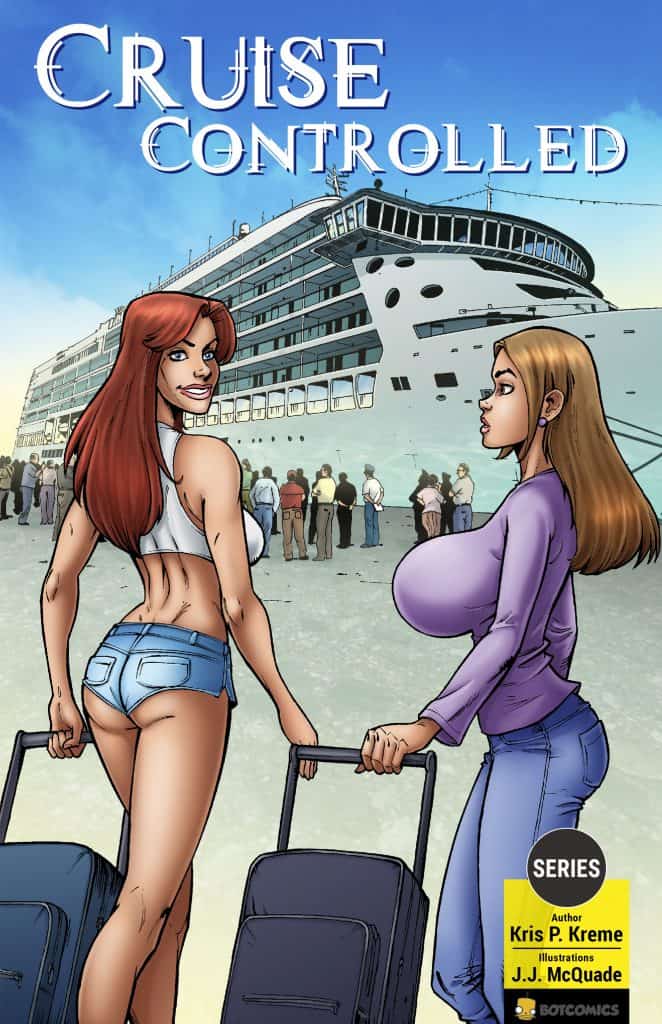 Amanda finds herself having a swell time on board a cruise after meeting the mysterious Master Grey.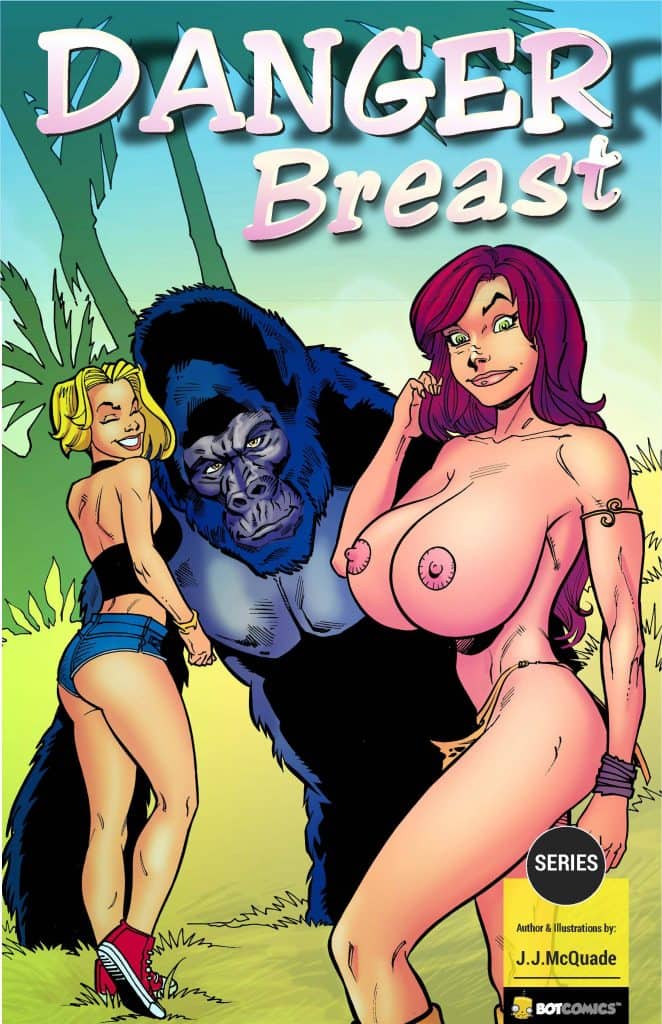 A lost world,a jungle full of prehistoric animals,unexpected dangers and a lush beauty looking for her destiny.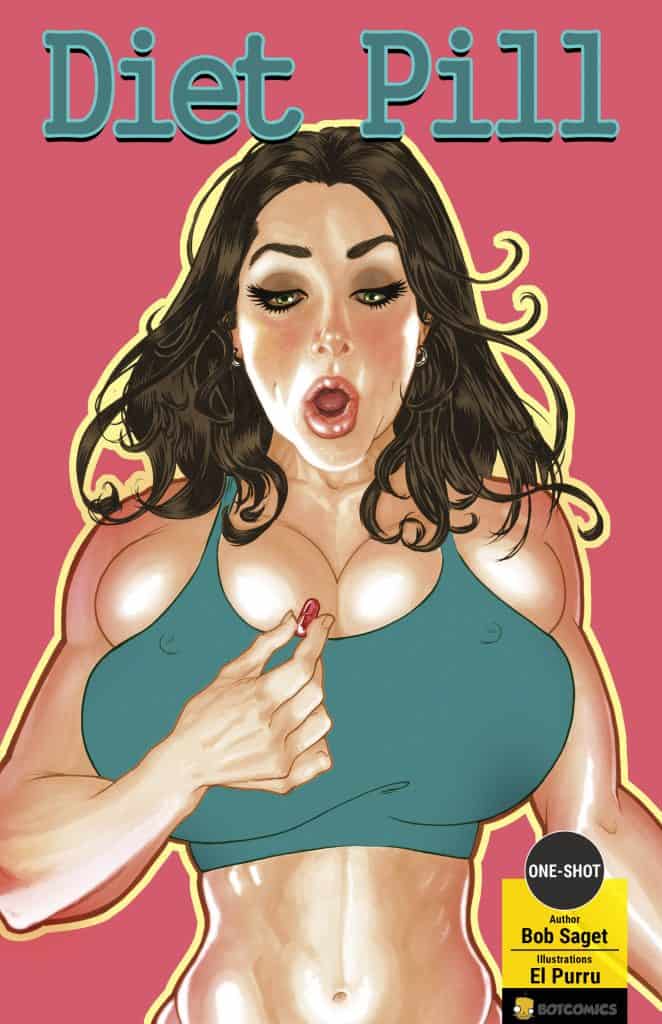 A desperate girl tries a fad diet pill to get he man of her dreams.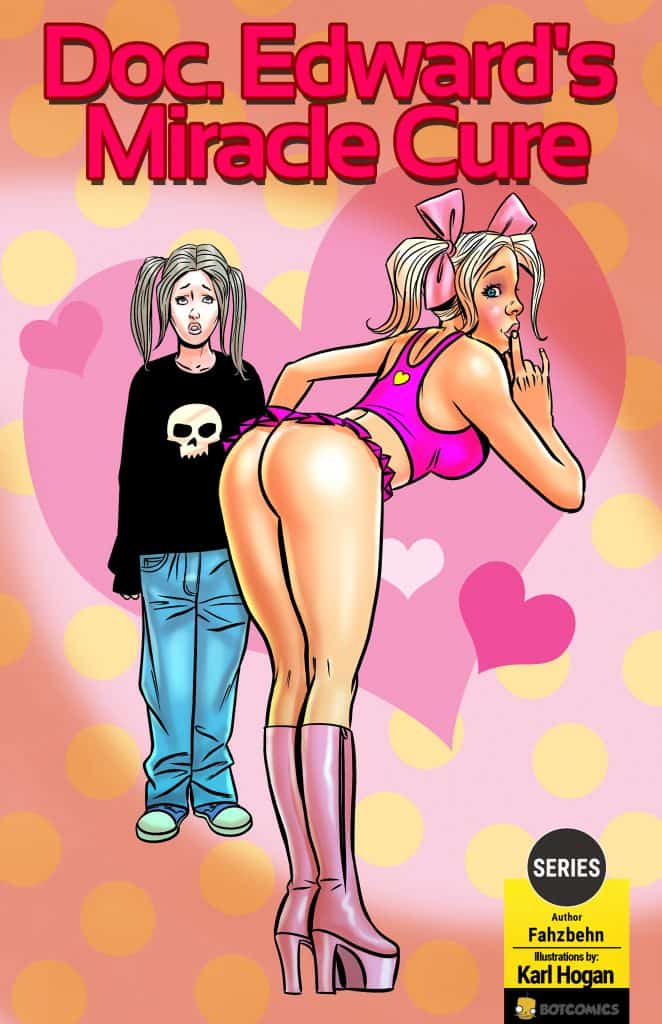 Janet's taken into rehab at Doc Edward's Clinic where she's given a way to break her addiction.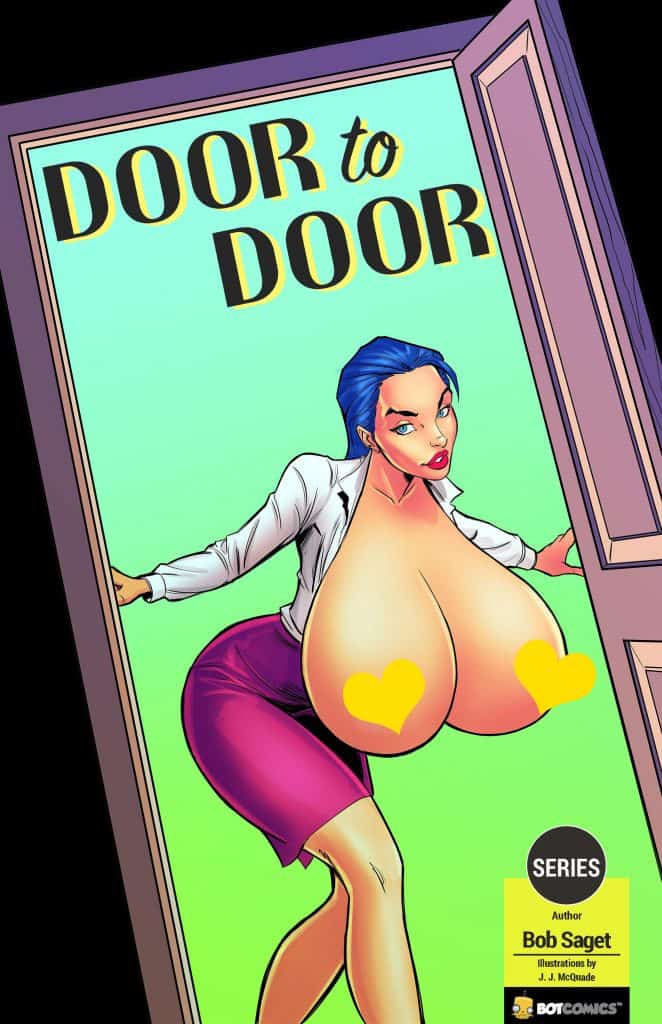 An old business is failing with its sales method. A new way to get clients soon makes itself known.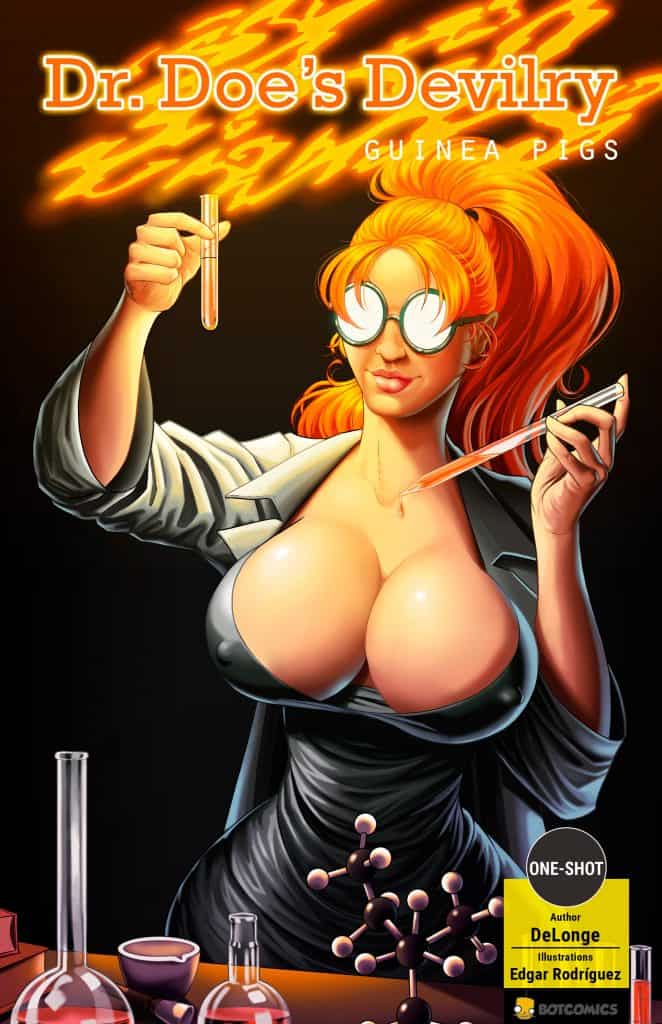 Dr. Doe, posing as a substitute professor, underhandedly transforms college students into hypersexualized animals, full of lust.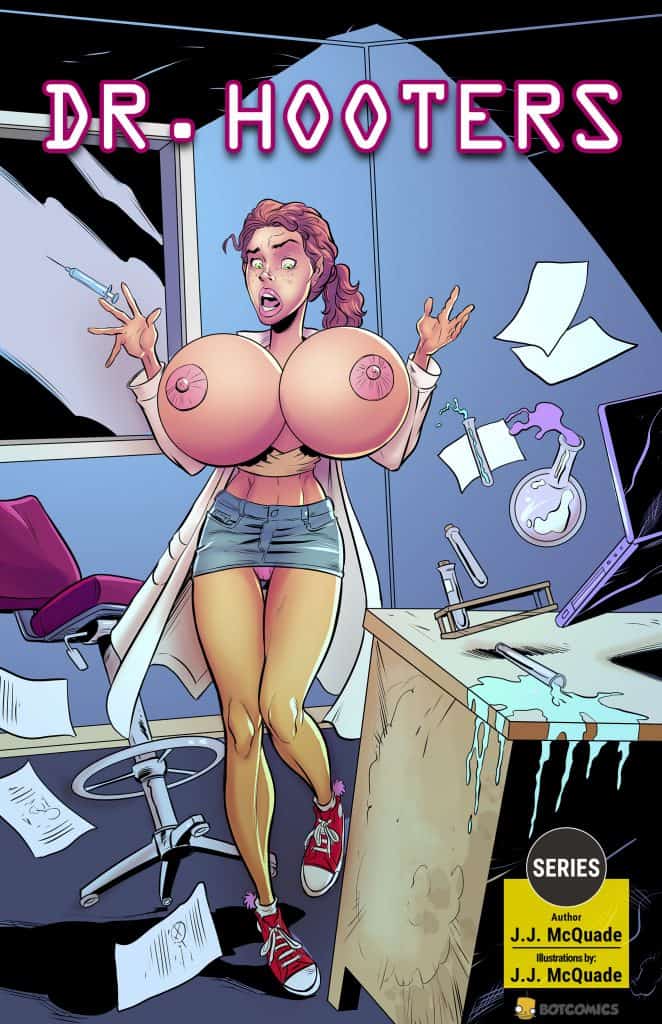 The exclusive comic adaptation of the classic BE saga has arrived to celebrate 20 years and the relaunching of BEArchive.com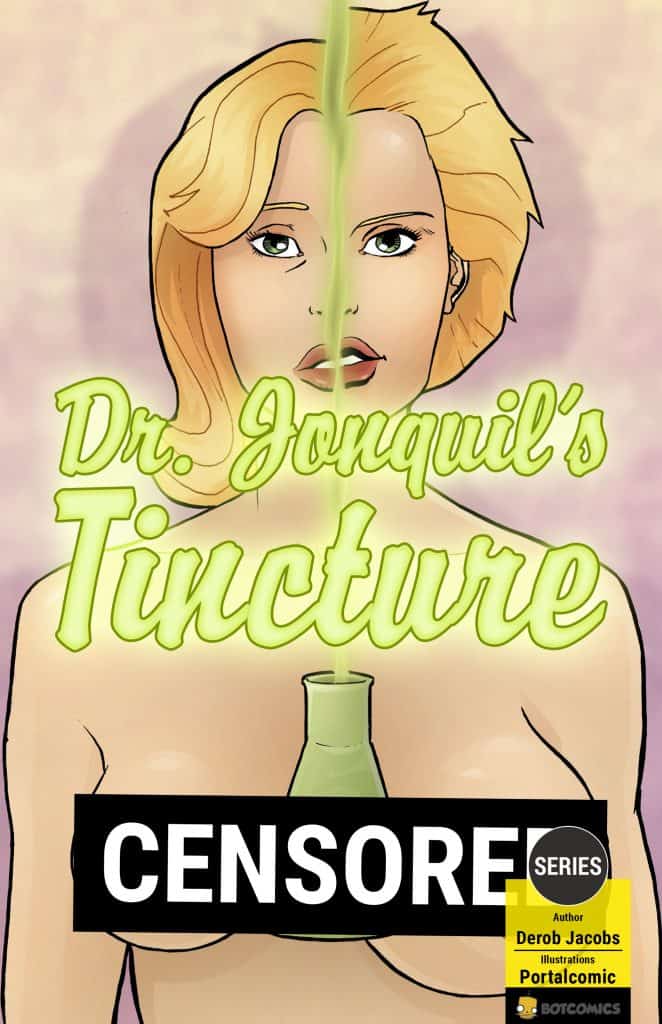 A college professor develops a serum that transforms her from a tame and sensible woman into a wild and dangerous sex fiend. As this alternate ego threatens to take over her life and ruin her relationship, she must struggle to regain control.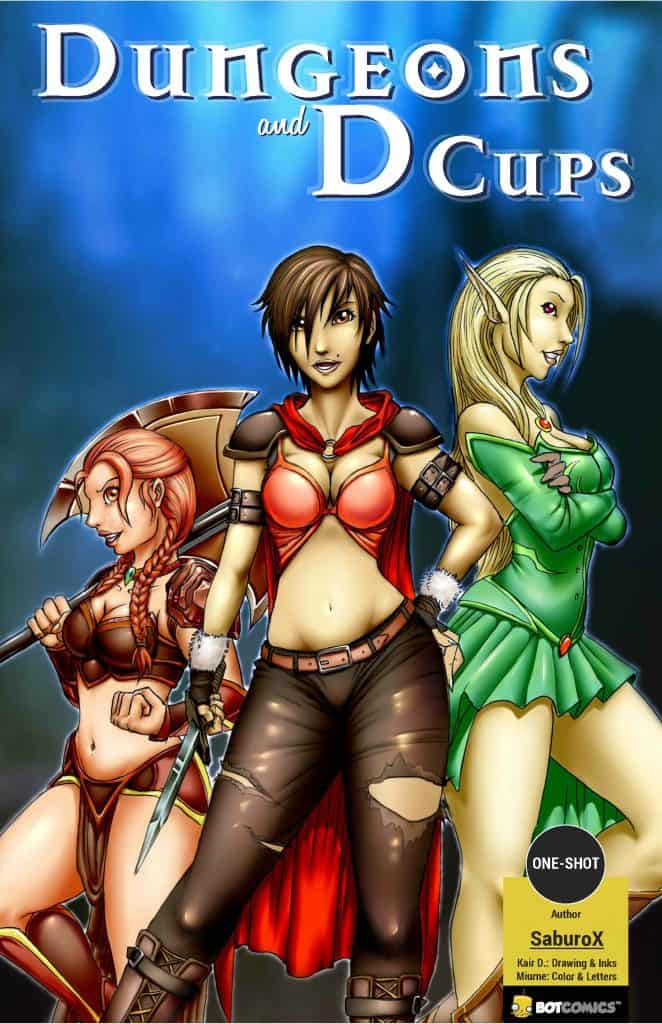 An adventuring party learns of a strange artifact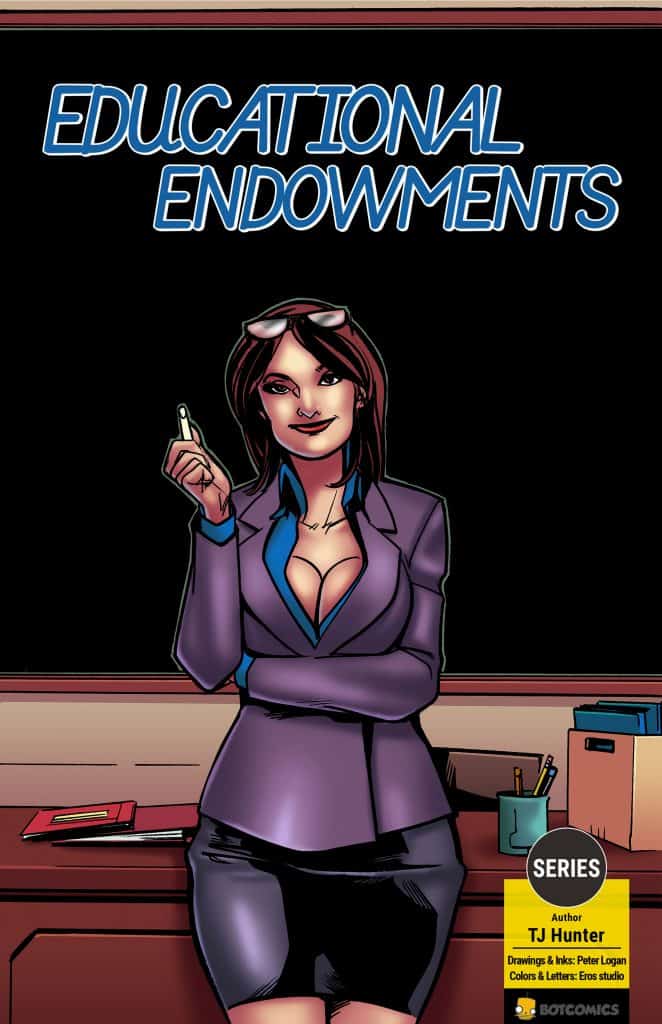 In a preparation for college class, six students have to earn their future through breast enlargement!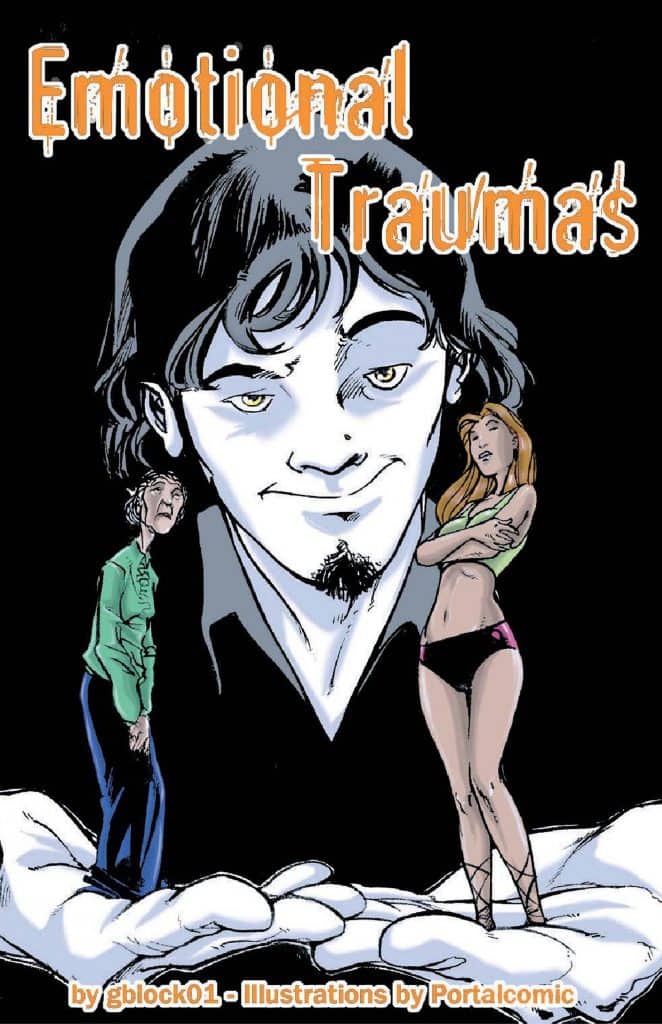 A man adrift in time, travels history trying to improve the world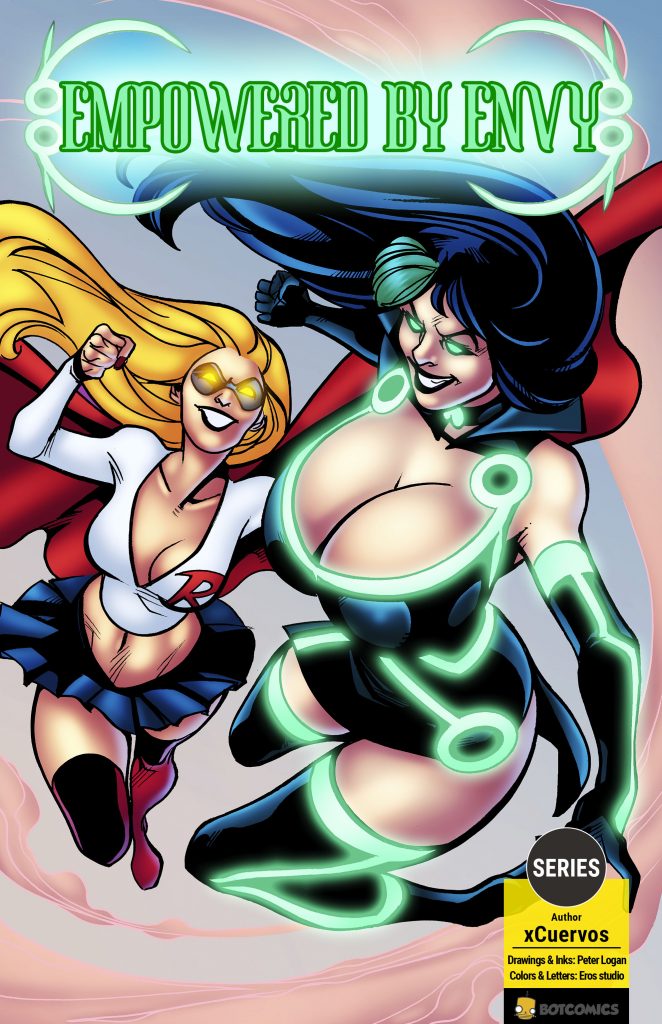 Rachel the loner discovers the source of a supervillain's powers, and embarks on an epic journey of troublemaking!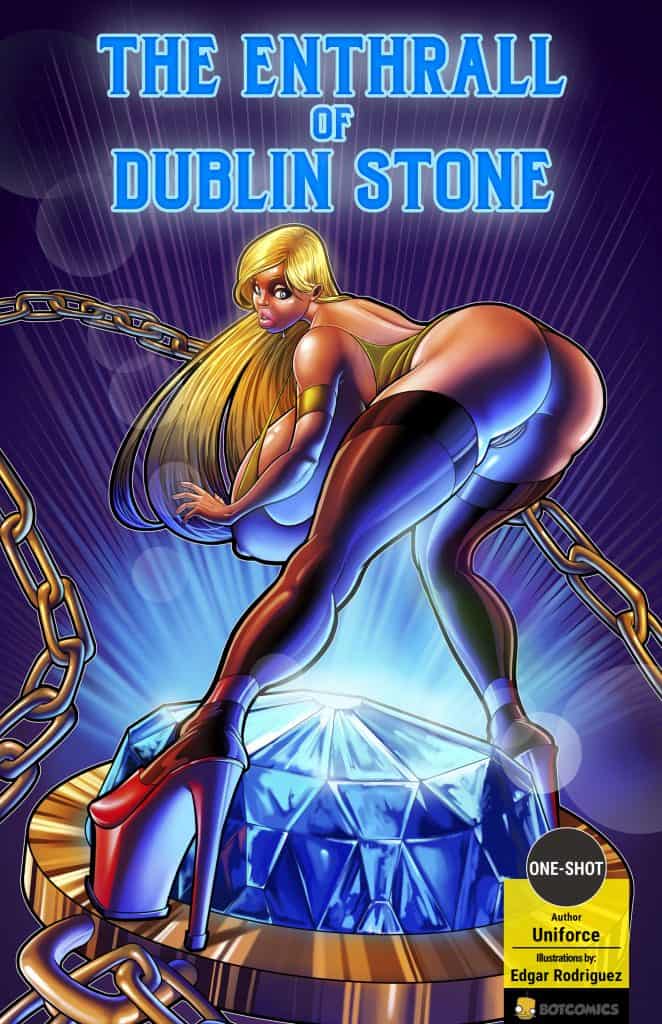 A sleazy burlesque bar attendant becomes a vixen via a stolen ancient artifact but runs afoul of its manipulative owner.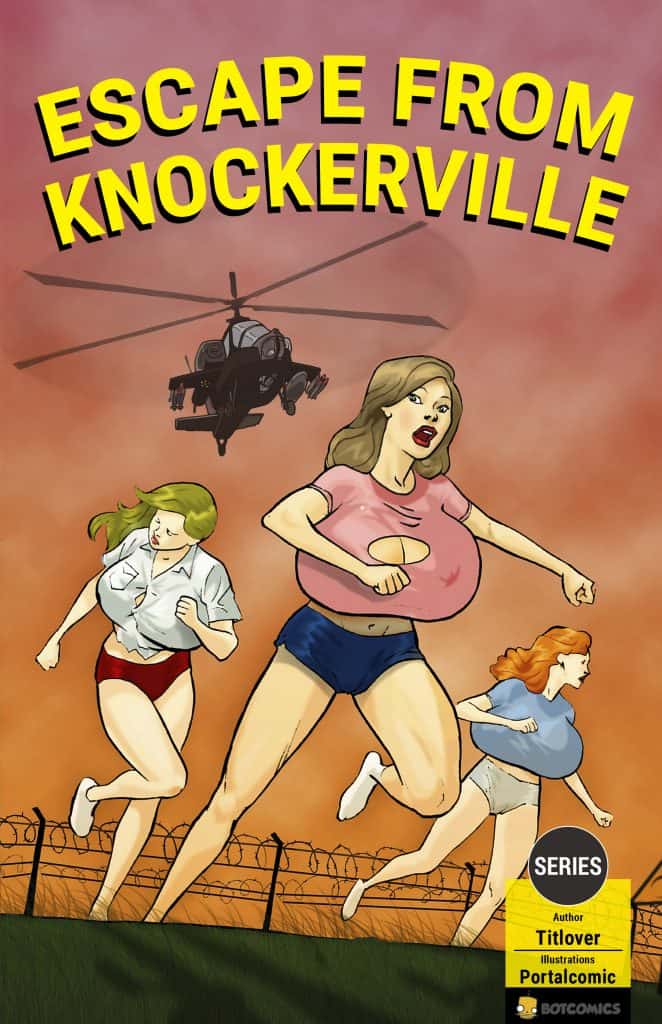 We return to Kockerville for a sequel to The Doom of Knockerville. Women are still growin, men are still shrinking, and breasts are growing out of control!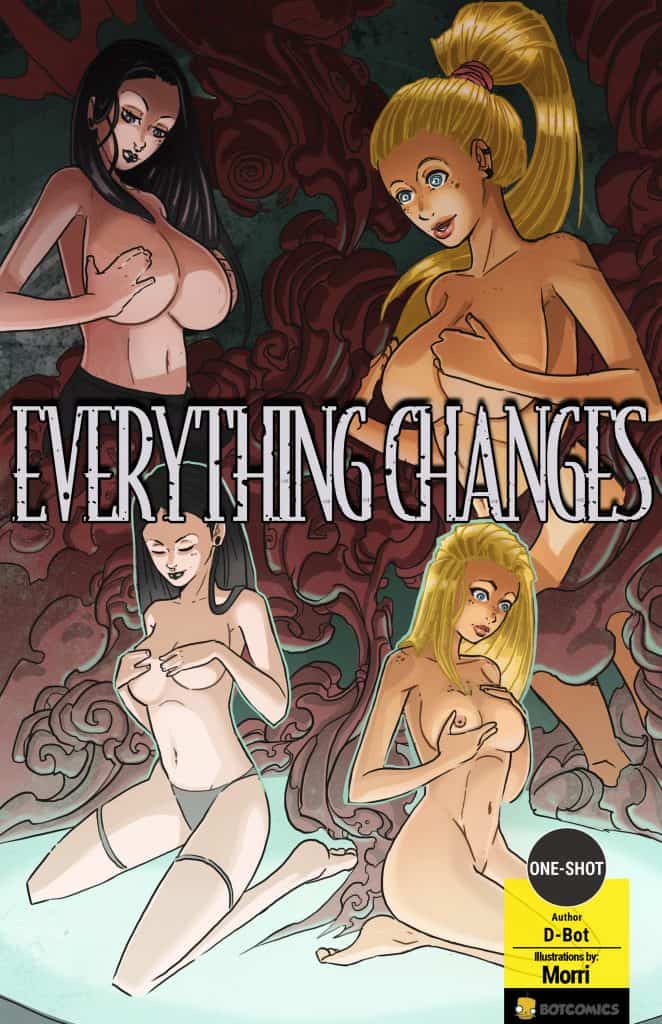 Corinne is gradually super endowed through the magic of Marie, a goth girl who wants to shed her immense knockers.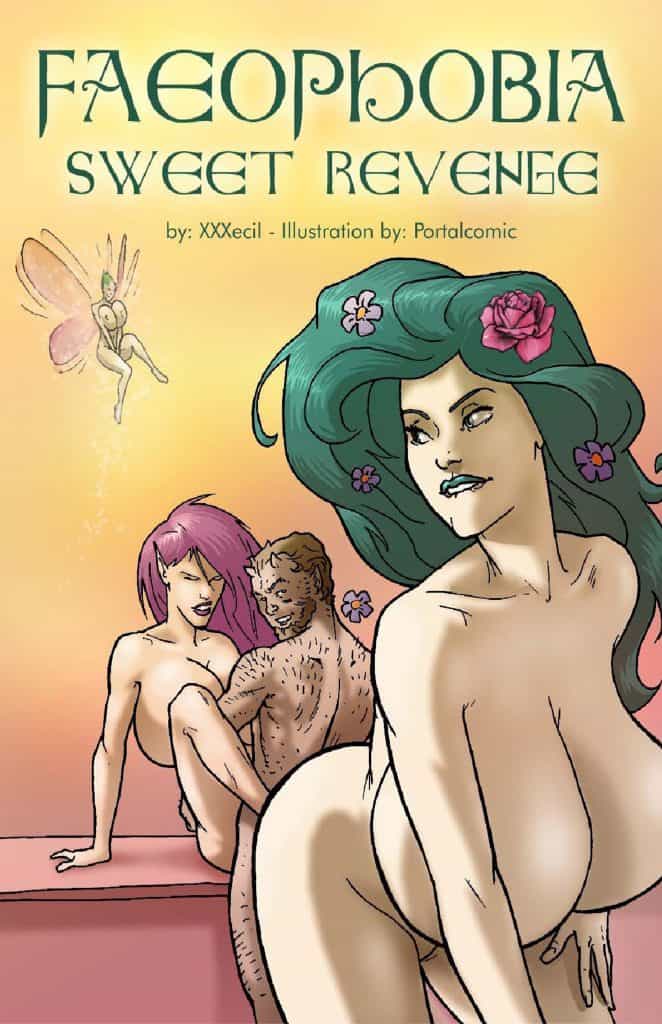 Set in the monumental Faeophobia universe, this is a sexy story of revenge and mystery. A trio of college students find themselves trapped in the middle of a chocolate-induced fae orgy. Racing against time, they must fight to save their teacher from becoming a sex-crazed slut, and uncover the mystery behind this malicious attack.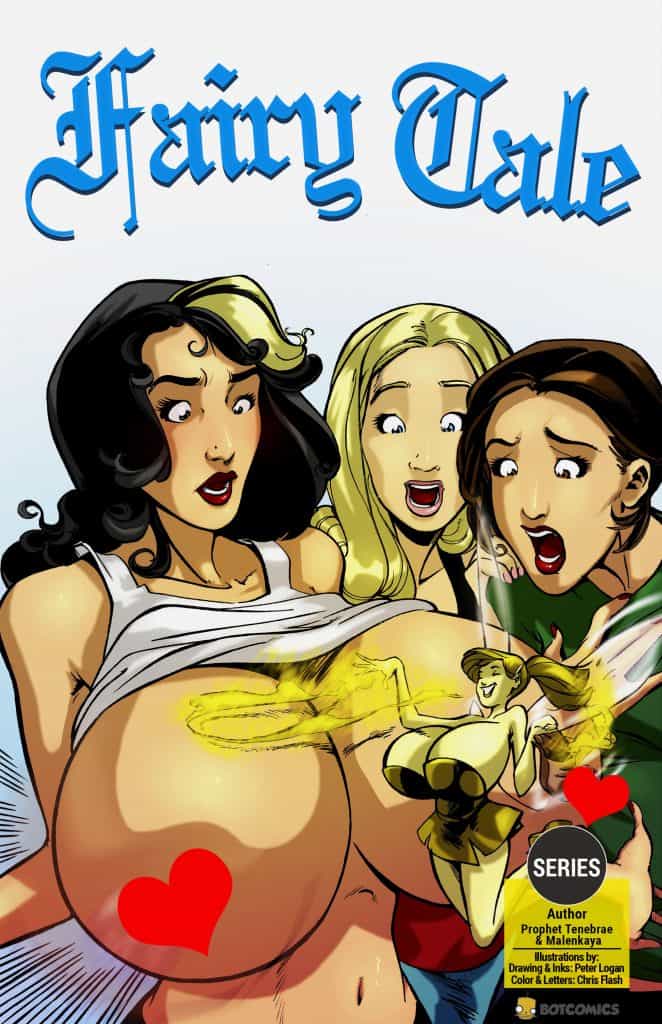 Bronwnyn, Alina and Chevvy all long for larger tits. While embarking on a search for a solution to their problems, they encounter a magic fairy who transports them to a land where all their wildest fanstasies come true.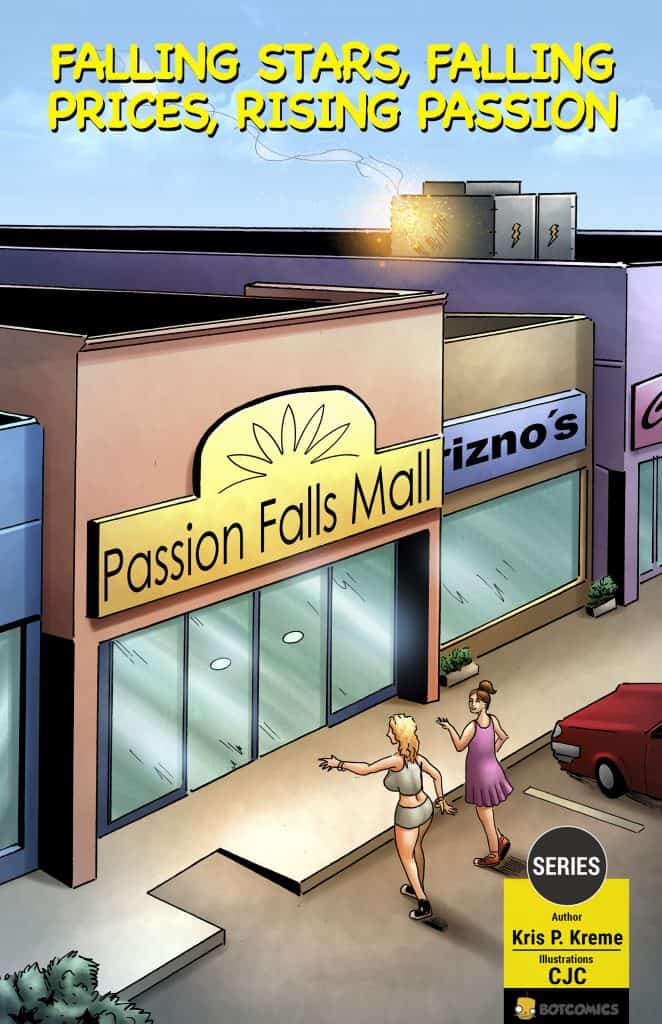 A falling star strikes the roof of the Passion Falls Mall and shoppers the following day find wishes coming true.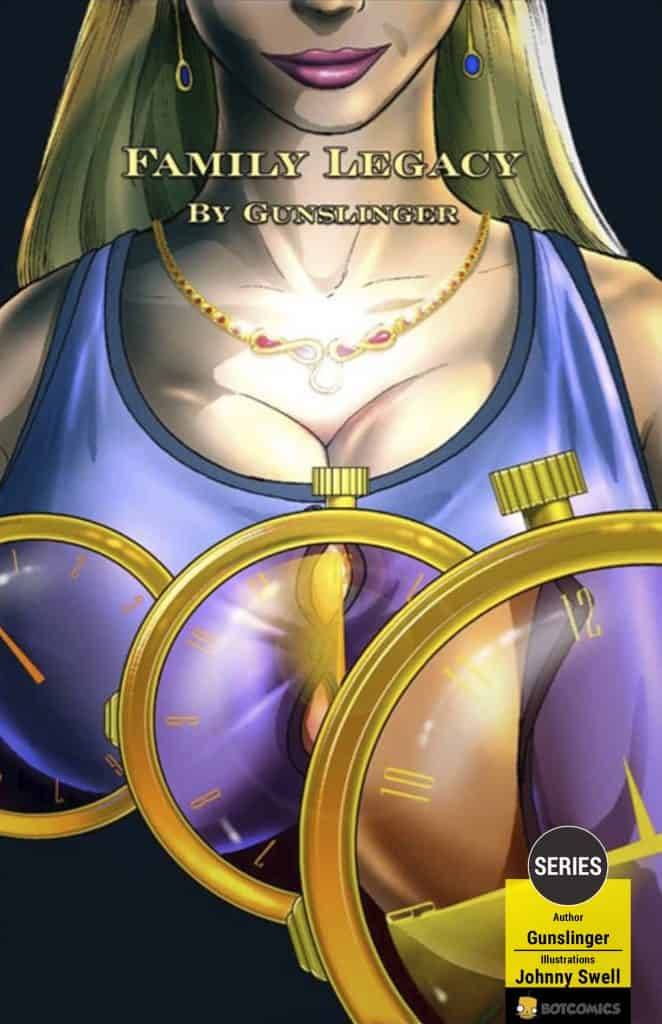 When a very buxom mother and her two teenage daughters move to a new city, the three women meet their new neighbor – an attractive young professional. Soon, each of the three are competing for his attentions. The mother gains an early advantage because of her larger breasts, but the two daughters discover a secret that could turn the tide of the competition a Family Legacy that has been passed down through the generations. This story was inspired by a reader suggestion.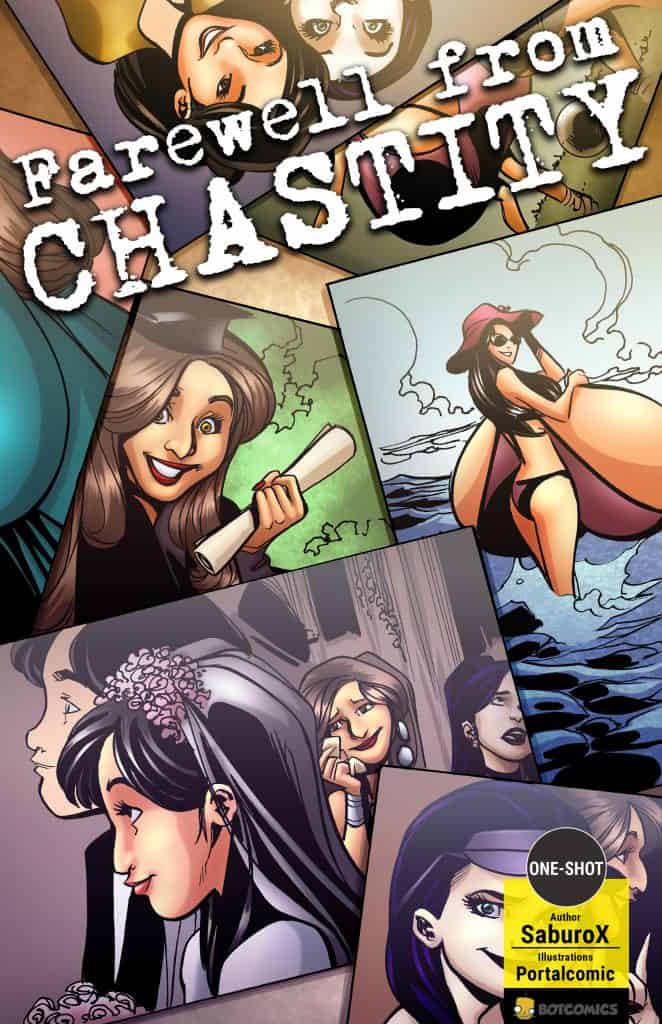 A return trip to the town of Chastity a few years down the road.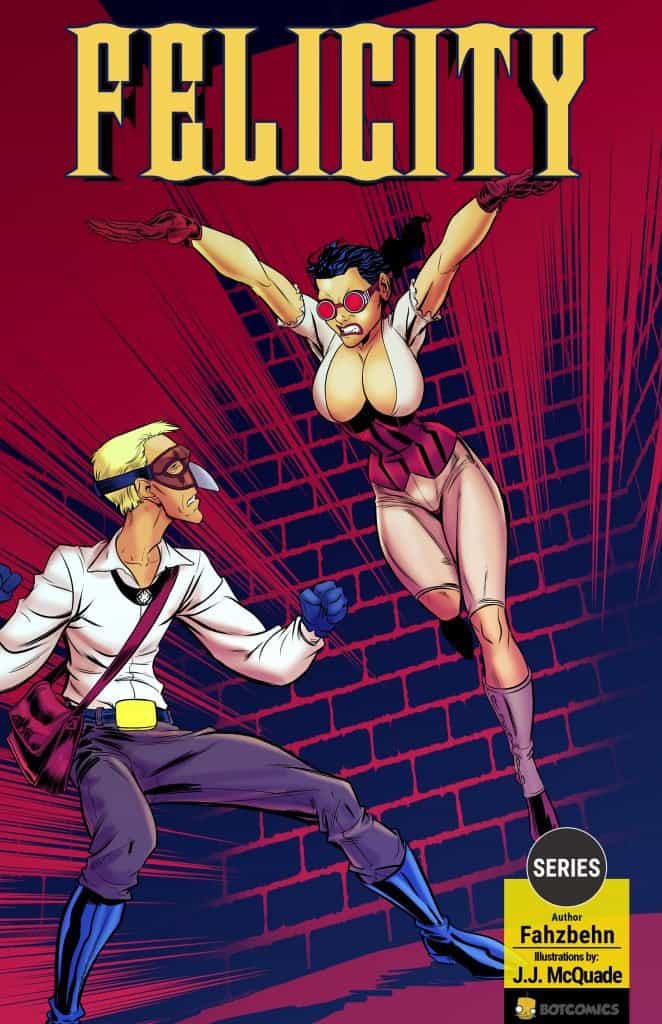 In this inaugural issue, Felicity confronts the cities newest villain: the Blooming Fool.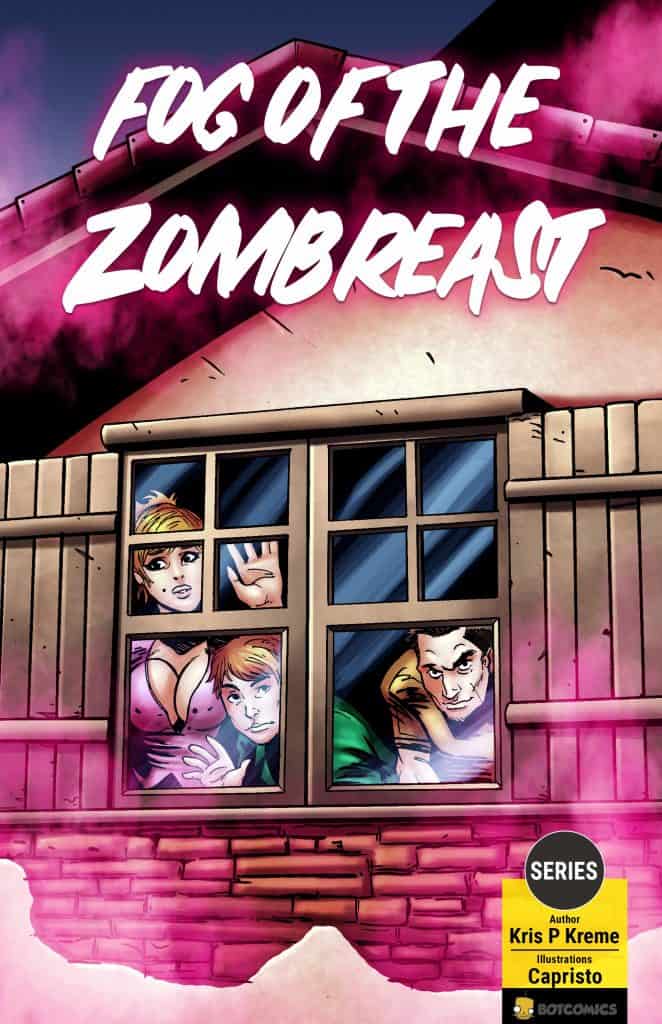 On Halloween morning, the Hodges family is one of many waking to find a strange sight outside their windows in the small town of Romeroville. A mysterious pink fog has descended over the town and within this fog lies a fate none of them will be able to escape from. Is the real threat the fog or what is in it? Will the Hodges family ever be the same again? And will they recognize the threat facing them as their neighbors come in search of sharing the influence that has already consumed them, an influence where the women become one and the men seek to serve the one. Beginning with a government truck carrying unknown chemicals and ending with a government team trying to determine what level of exposure the surrounding communities may have sufffered, the fog of the zombreasts will infect every female resident and the men will be their faithful drones. It's a Halloween to remember and one the living dead girls of Romeroville will swell with pride over.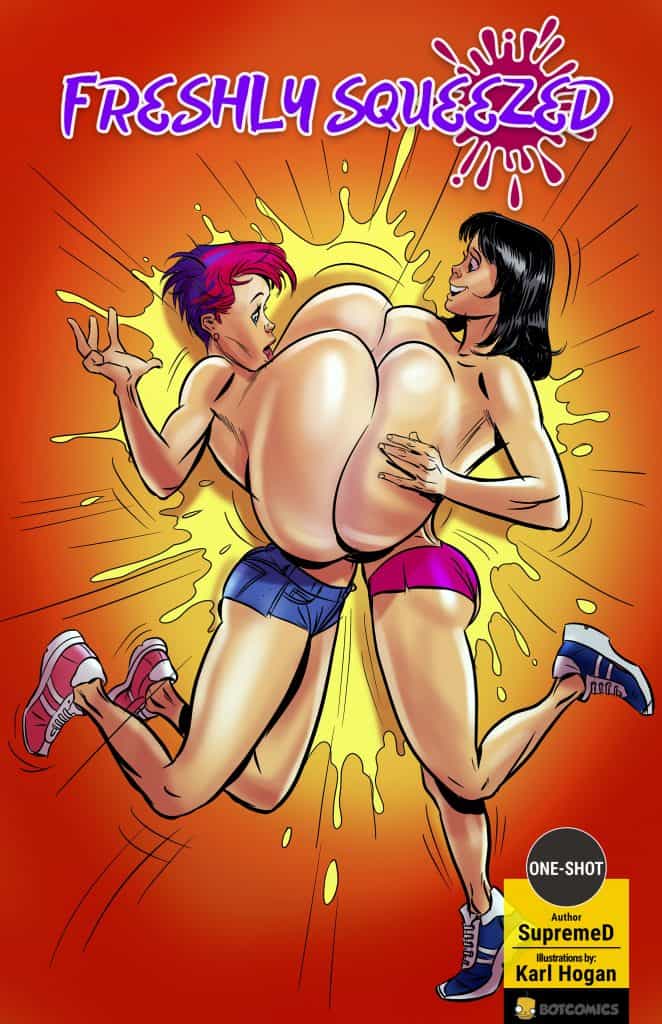 Two ladies travel to a remote village where all the women are pleasantly busty. They eat a fruit that has interesting effects.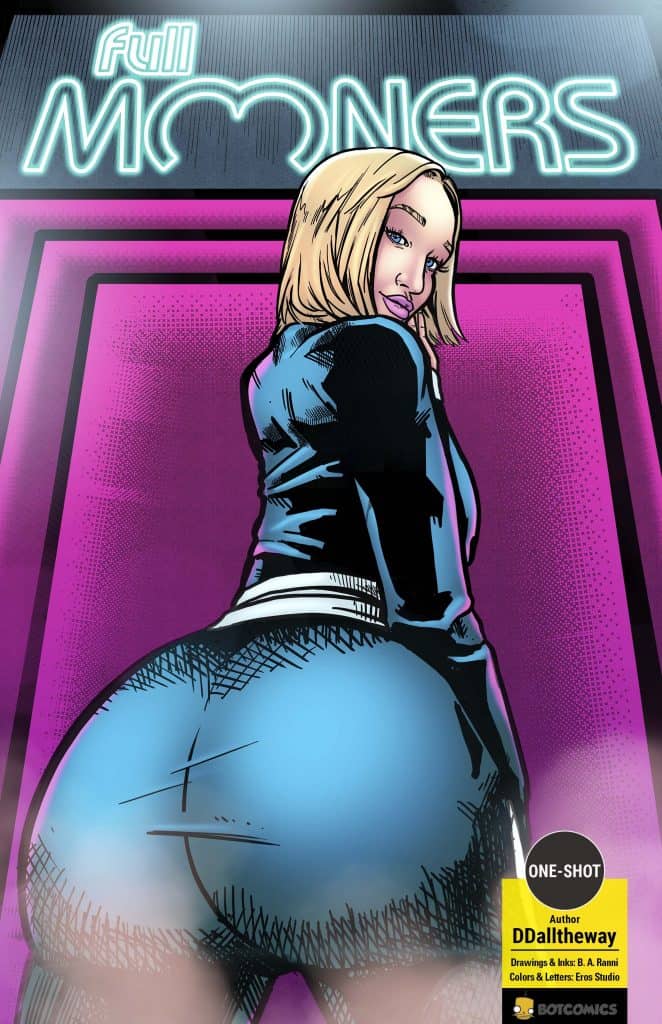 Sabrina and her girlfriend go to a new interesting club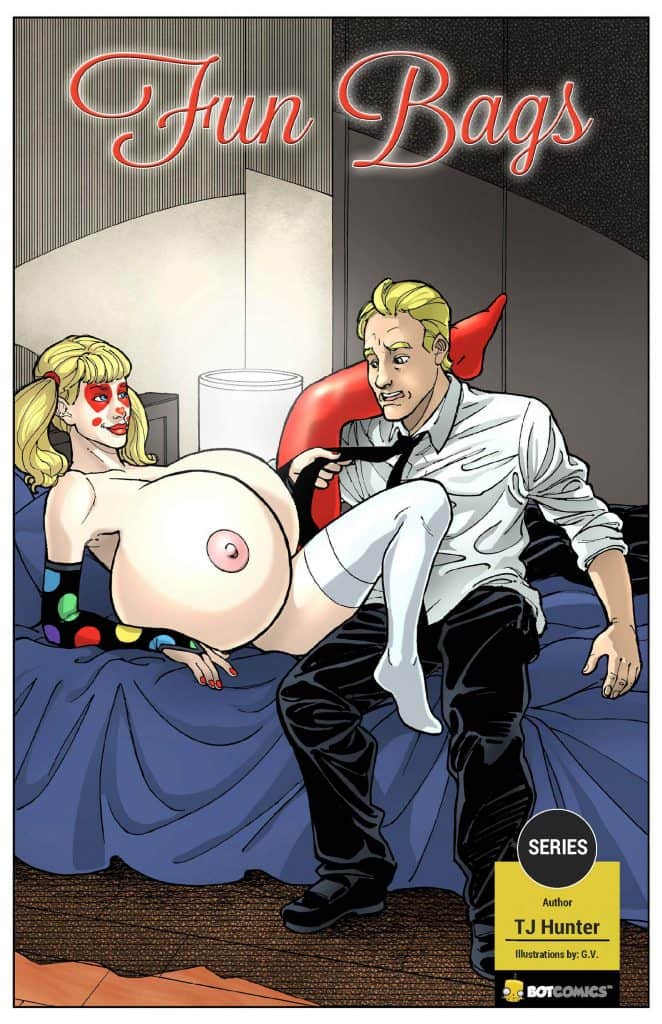 Friends try to help a guy through his fear of clowns by hiring a breast growing clown stripper!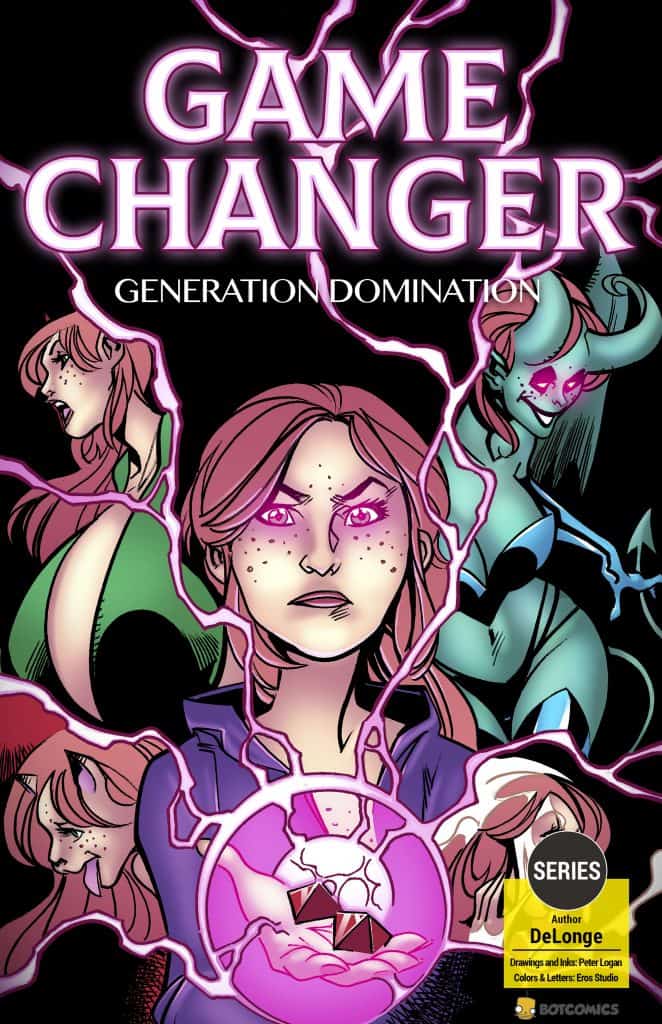 Game Changer is back with all-new new players, new transformations, and all the thrills you love! Let's get weird!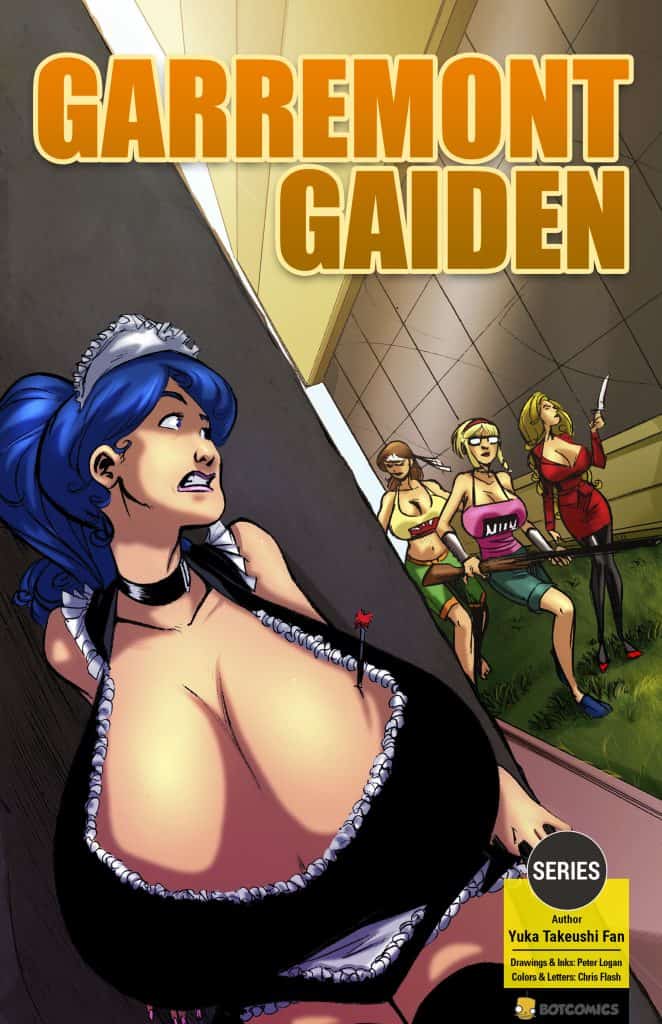 A terrorist group strikes the city of Garremont with… a rather unthreatening attack.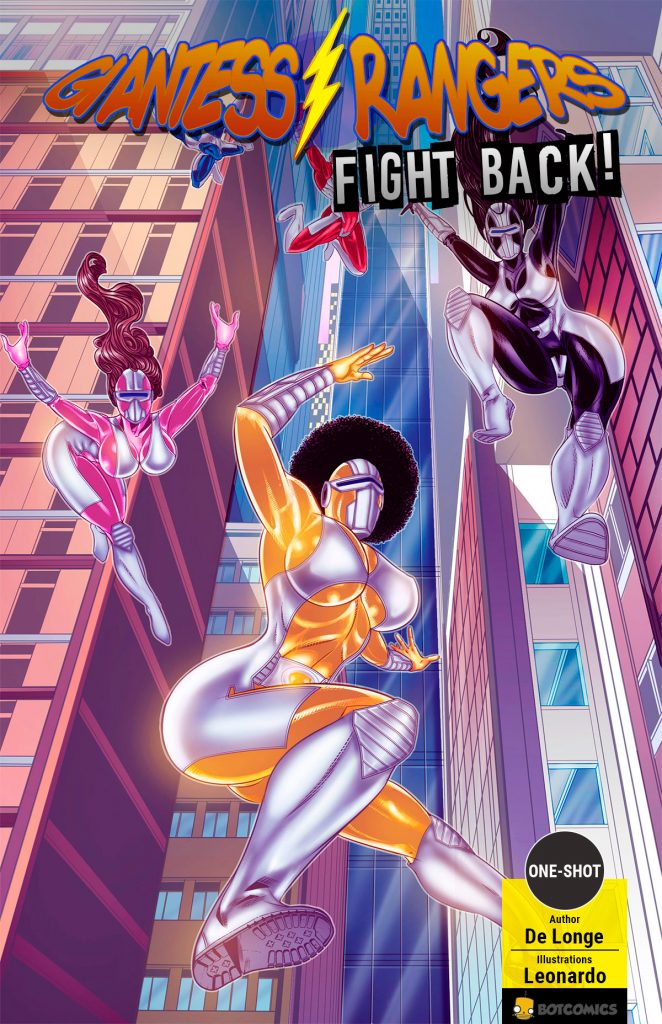 There's trouble brewing at the beach for the Rangers… something big is coming…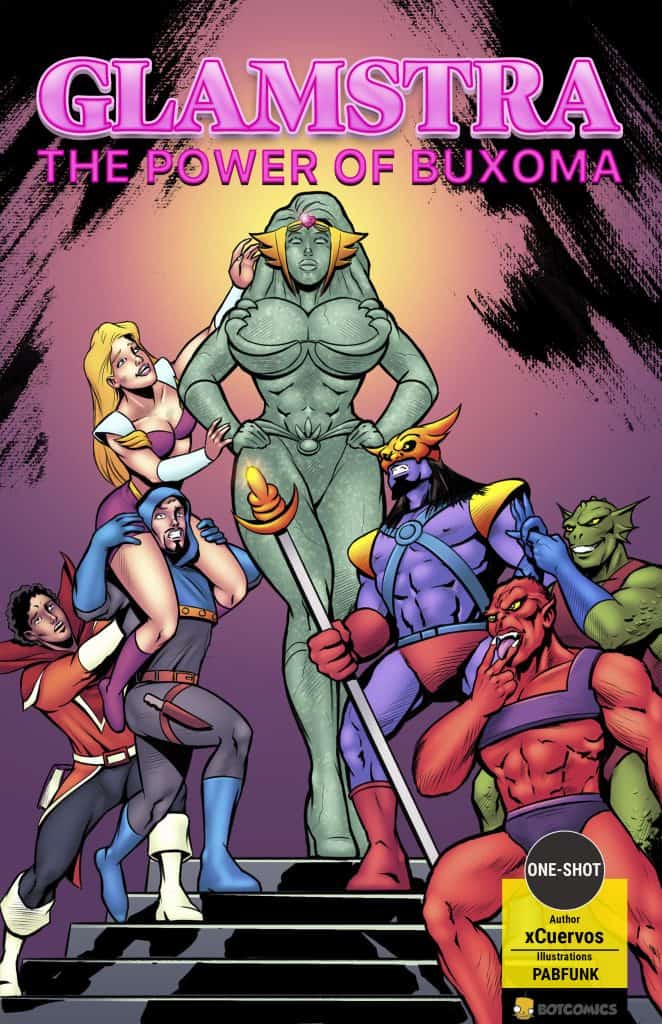 Glamstra harnesses the power of an ancient, busty, Amazonian, hero to save her kingdom from the evil Duke Penetrax!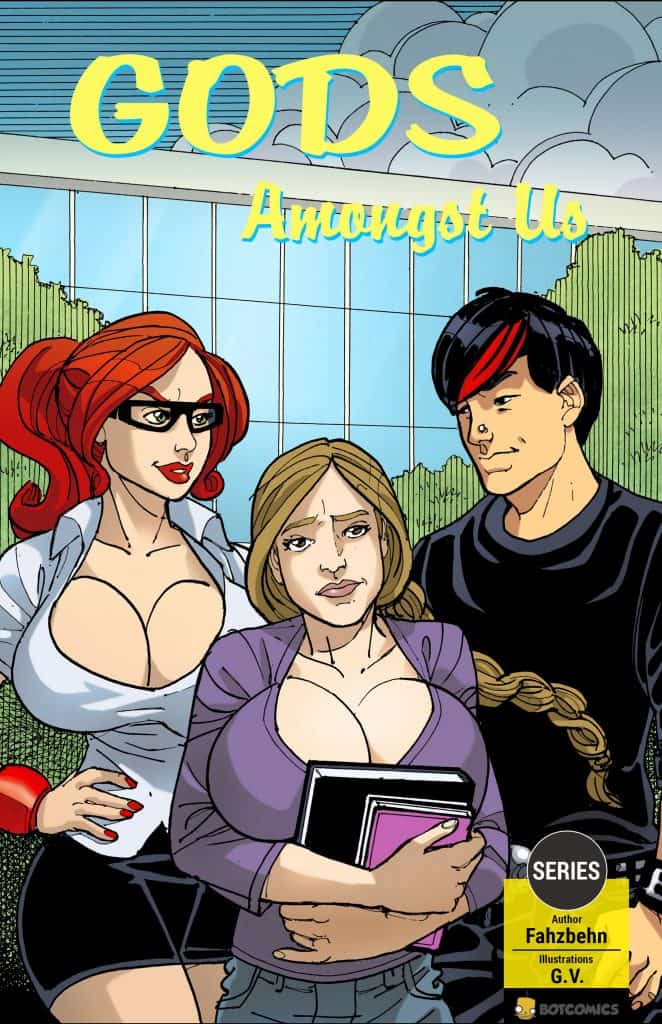 Two gods make a bet and Teresa's life changes because of it,.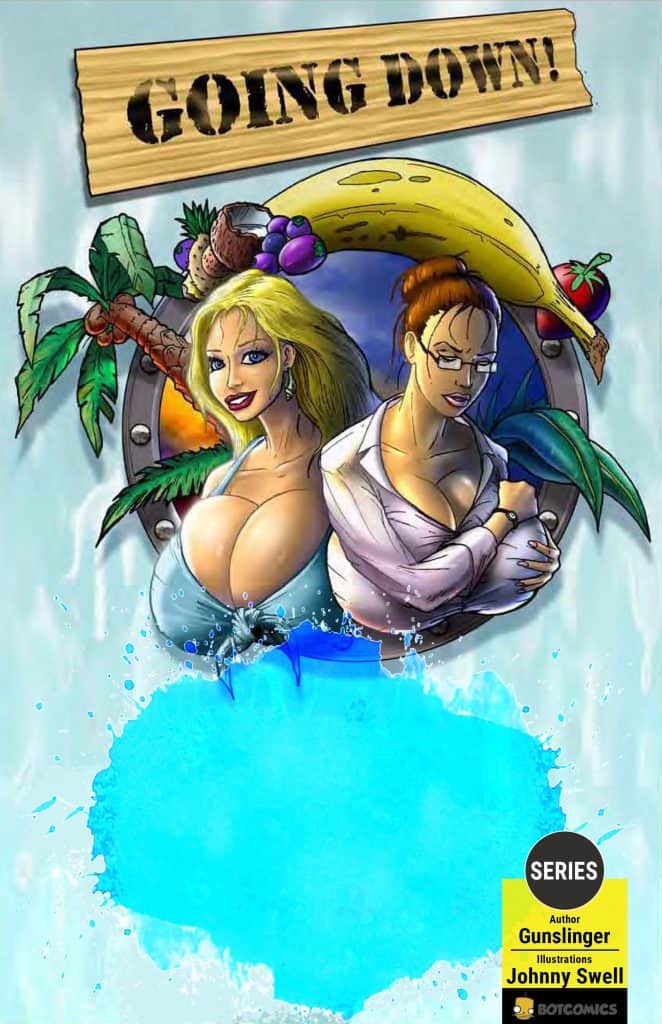 Doug, a veteran chater pilot, finds himself stranded on a remote island after his plane suffers a catastrophic failure. Stuck with him on the island are two beautiful female clients, who both seem to have a strange reaction to the odd vegetation. Will this modern-day Robinson Caruso find a way off the island? With two rapidly-expanding bosomy women stuck with him, will he even make an attempt at excape?
With the house to themselves for the night, Maggie and Dylan plan on doing more than just homework.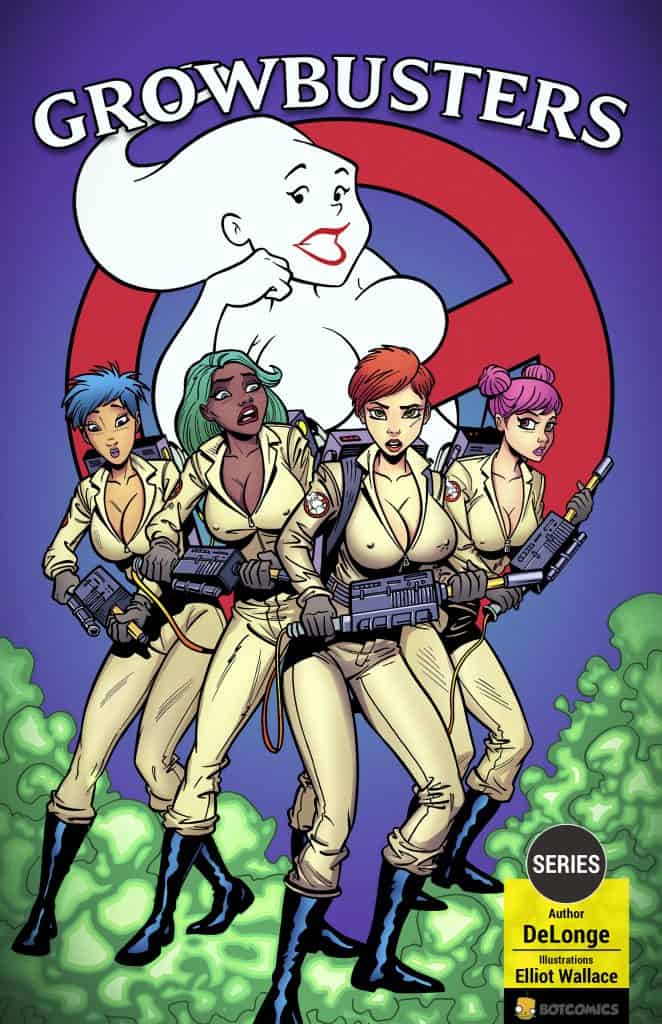 Mischievous ghosts? Busty women? Transformative possession? The Growbusters are on the case, ready for action!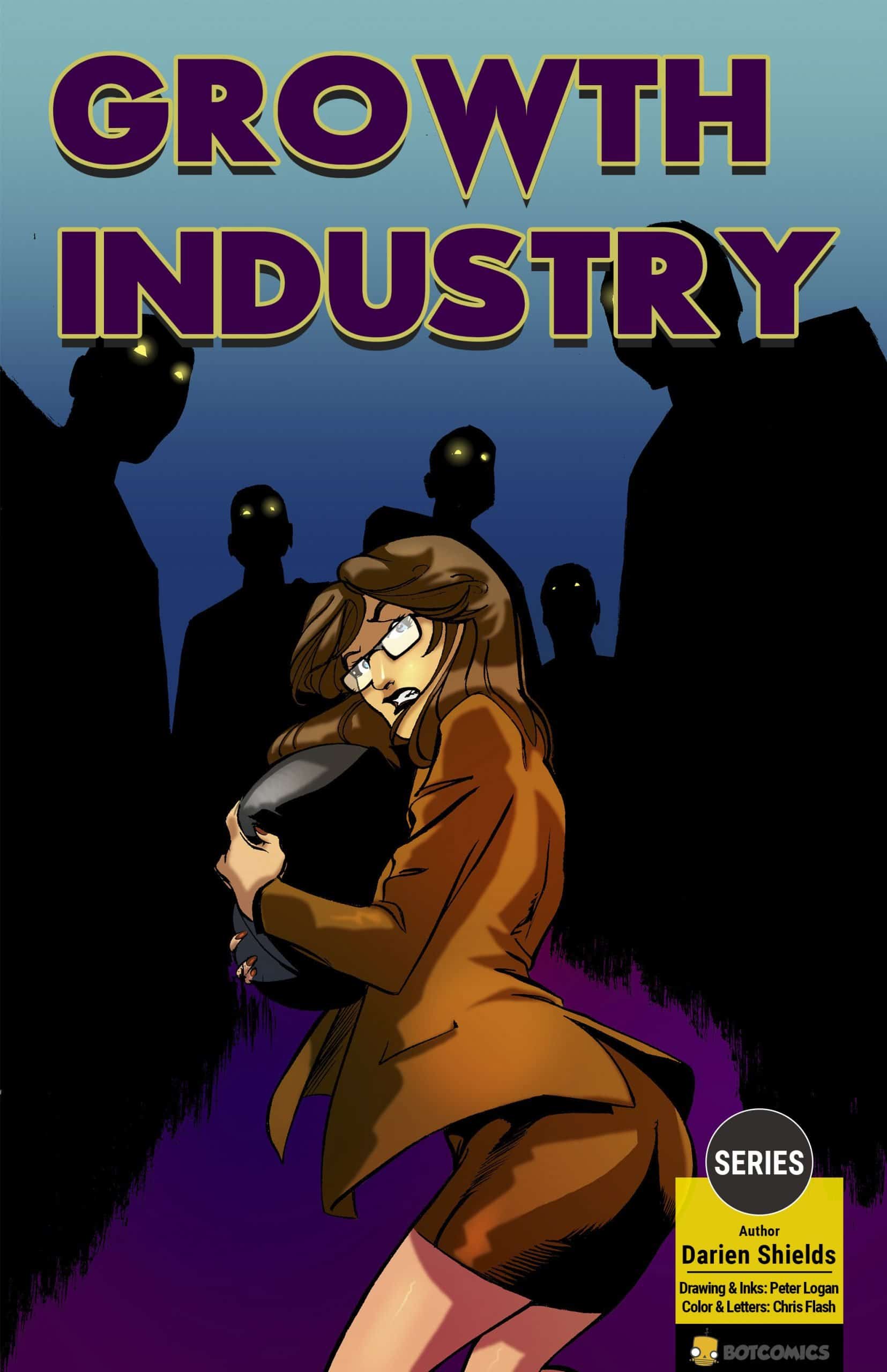 Iris finds a corporate takeover entails more than just a new boss.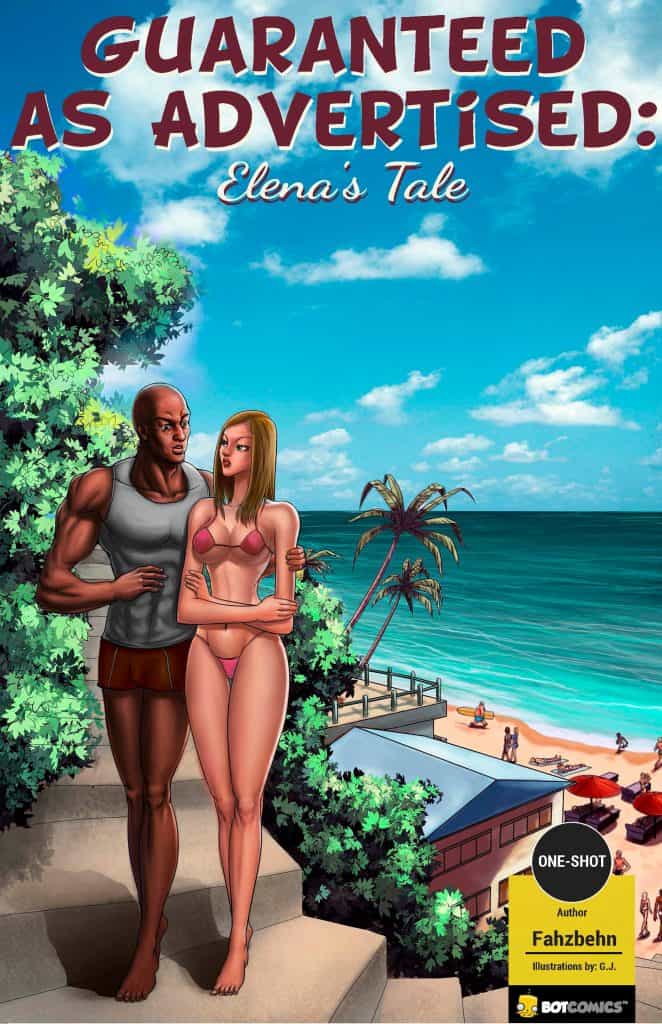 Elena finds a bikini that gives her more bounce than she bargained for.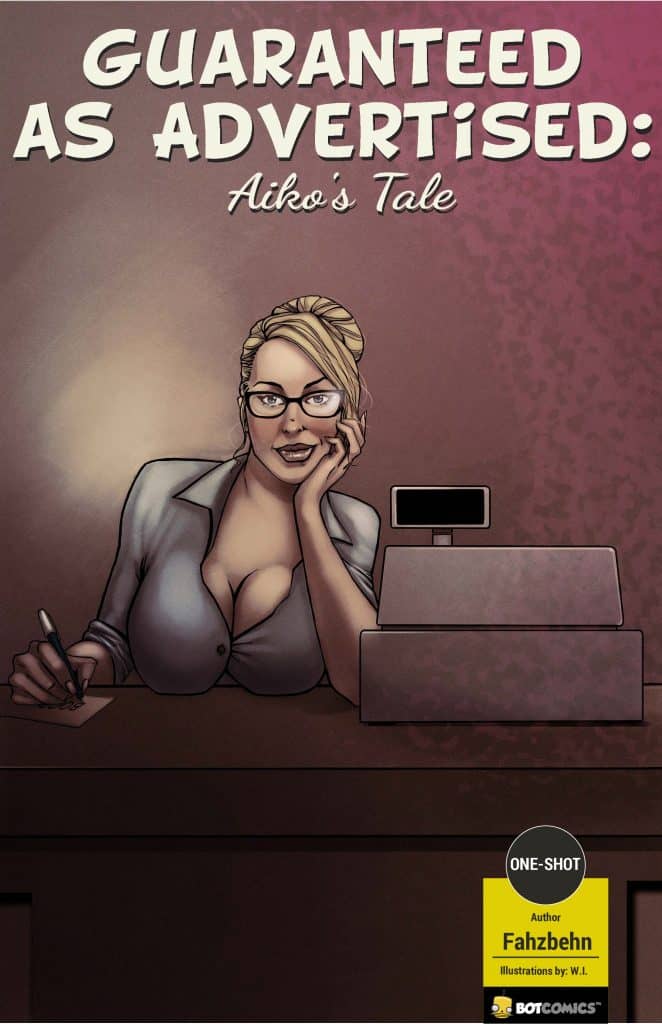 Aiko's trip to Belle's Boutique leads her to buy a latex top that grows when filled.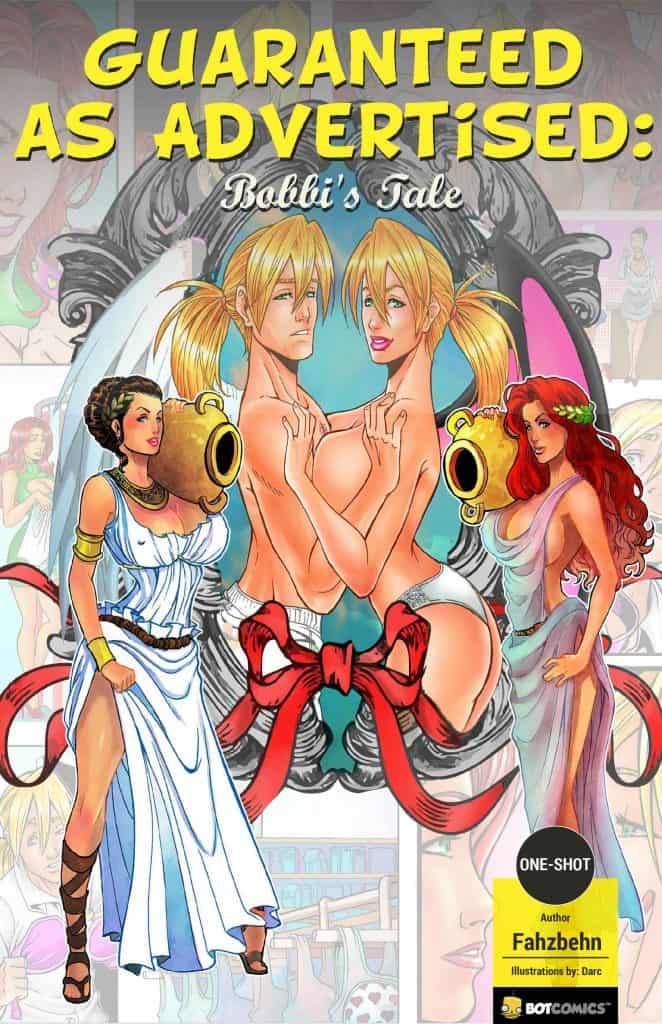 Zara arranges it so that Robert's trip to Belle's Boutique leads to a brand new life.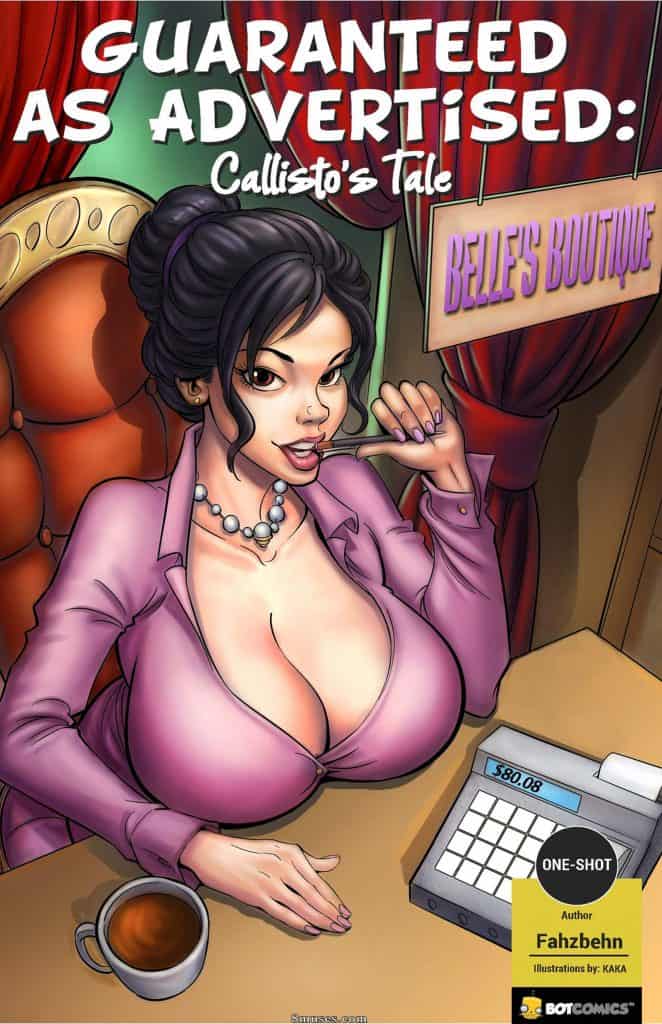 When Callisto sees a new way to slim down, she convinces her boyfriend to buy them both a BTI Bodyshaper.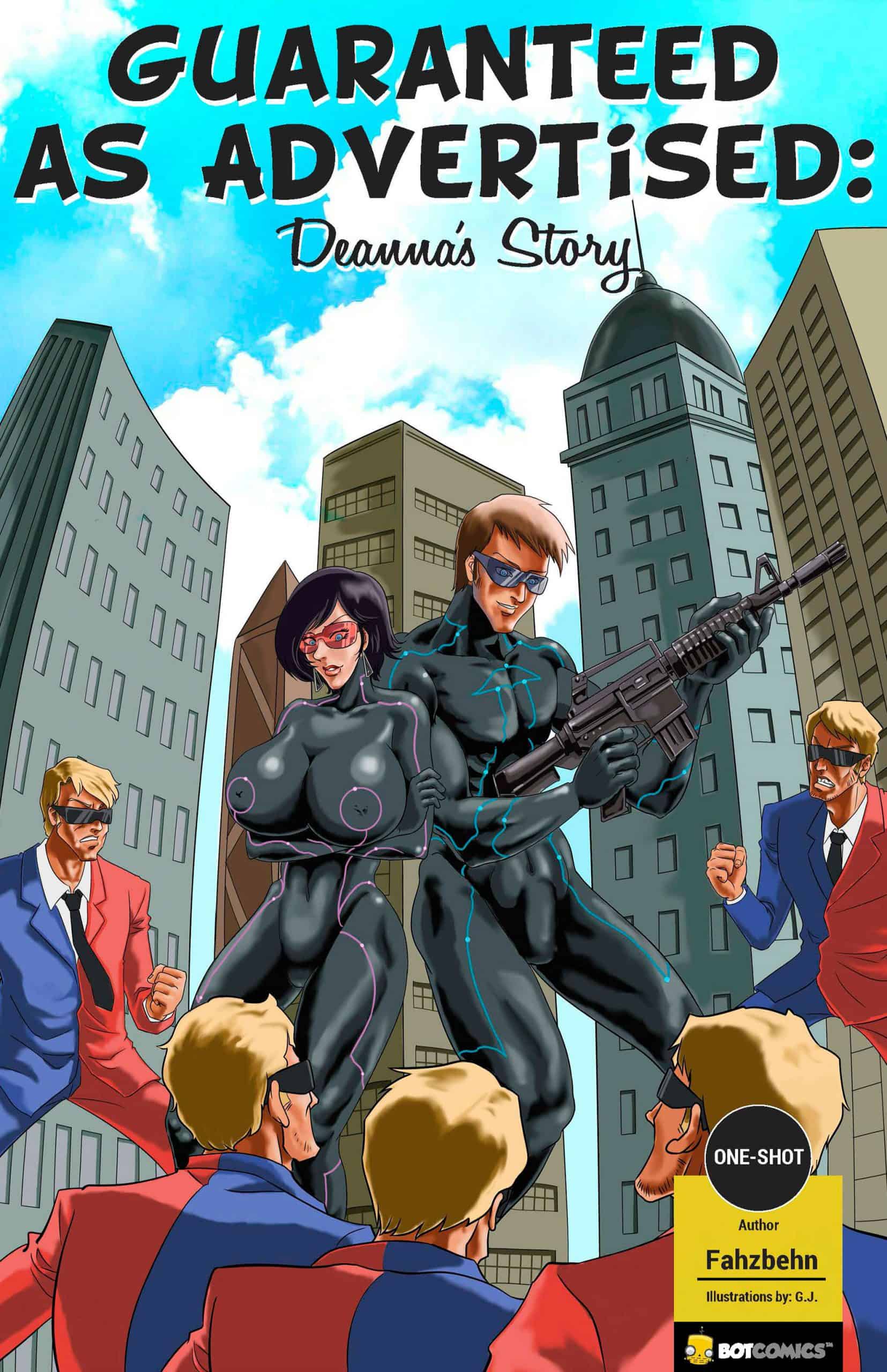 Belle's expanded her inventory to video games and Deanna's giving the new BTI VR suit a try.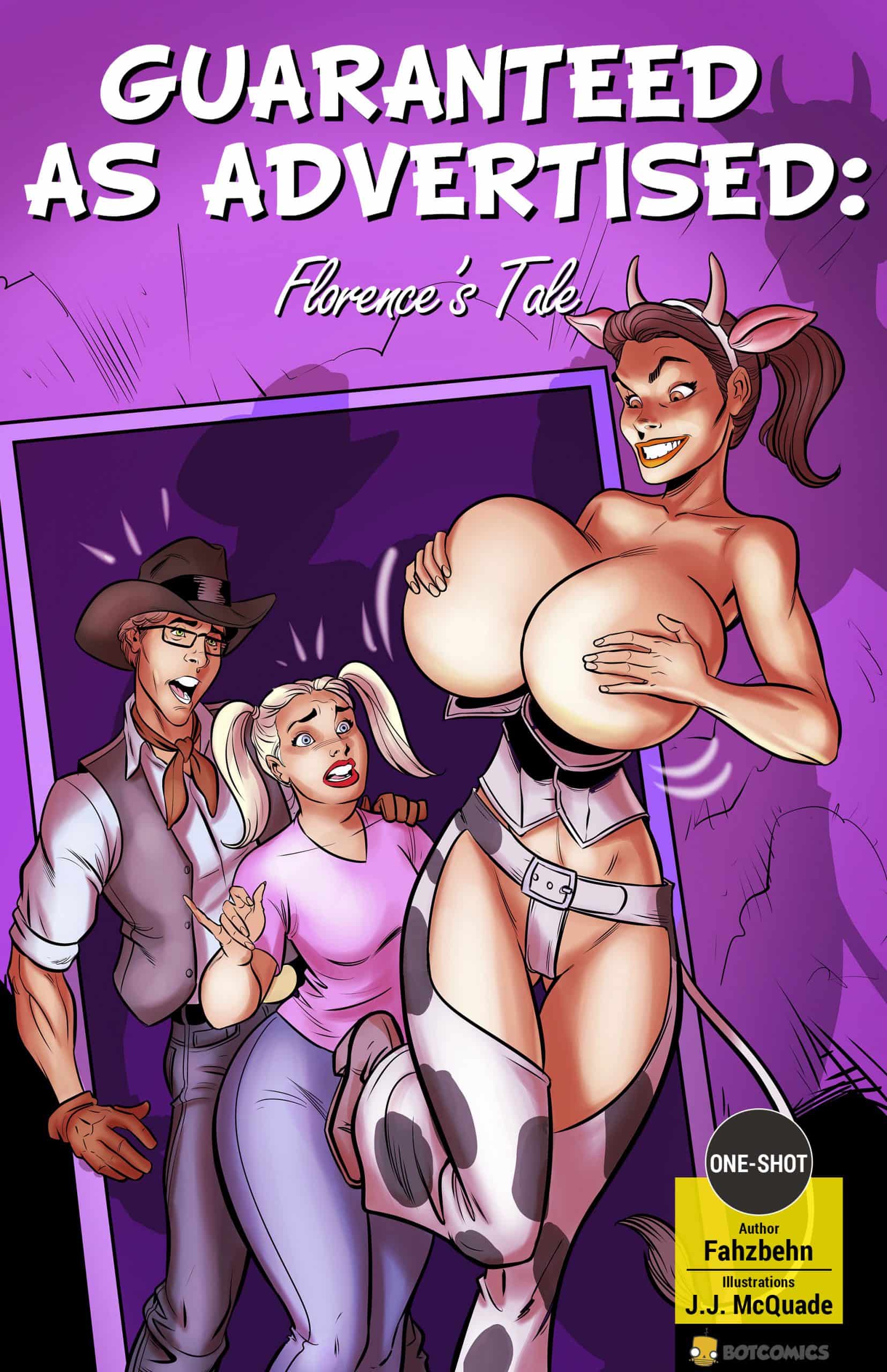 Florence, Jeremy and Mandy want to win an adult costume contest. They find costumes guaranteed to be most realistic ever.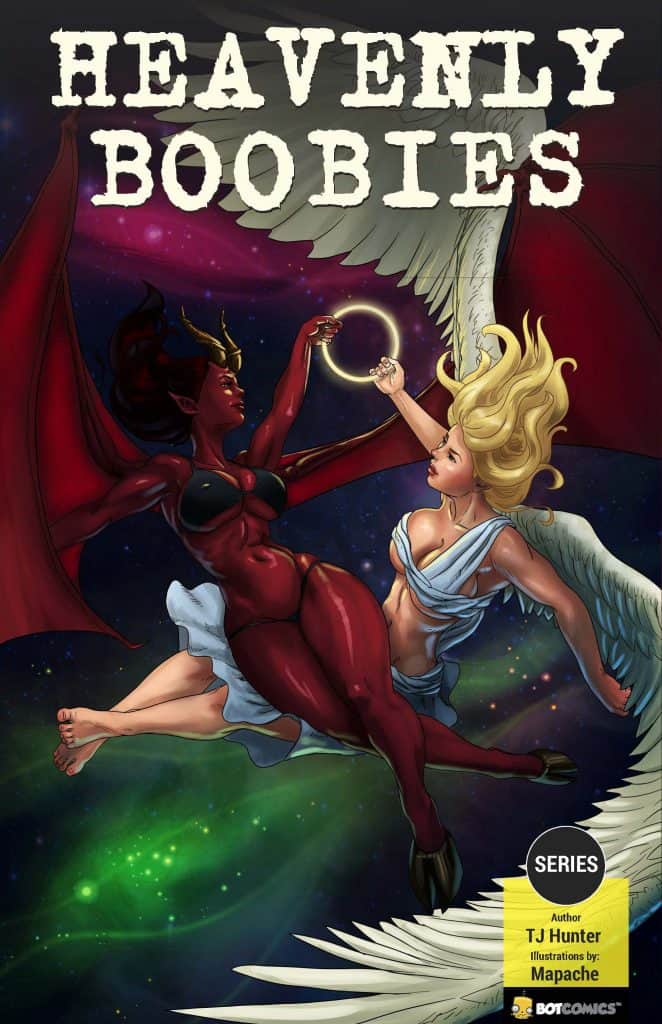 An Angel and a Demon come to Earth fighting over a halo. Their battle brings forth growth of the breast and body varieties!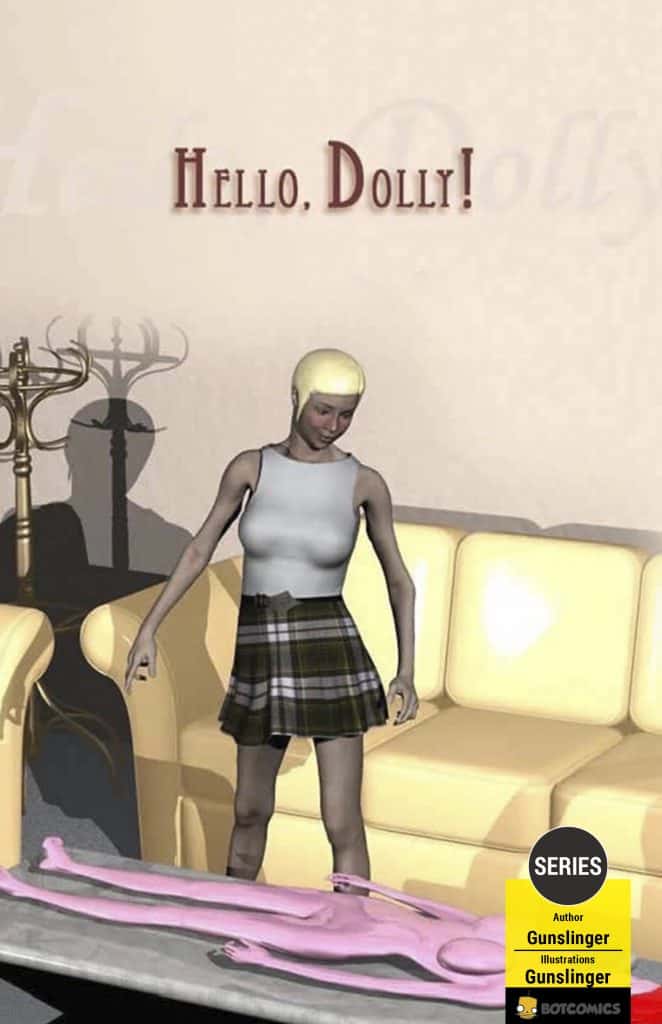 A young married couple make creative use of an experimental body suit designed to heal skin tissue and fulfill hidden desires.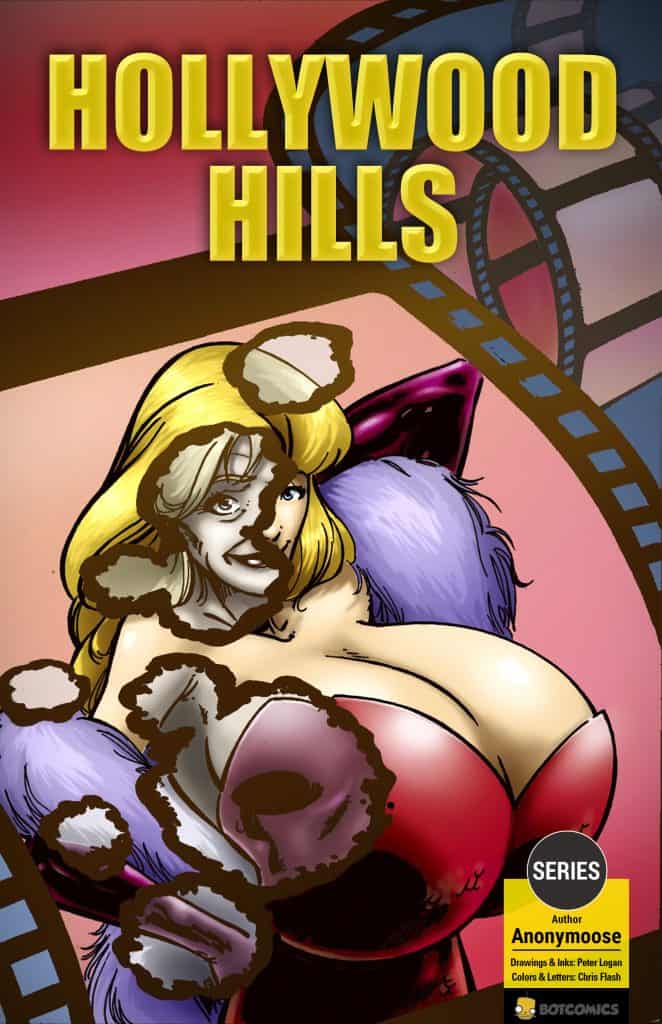 Holly, a washed up actress, would do anything to regain her former youth and beauty.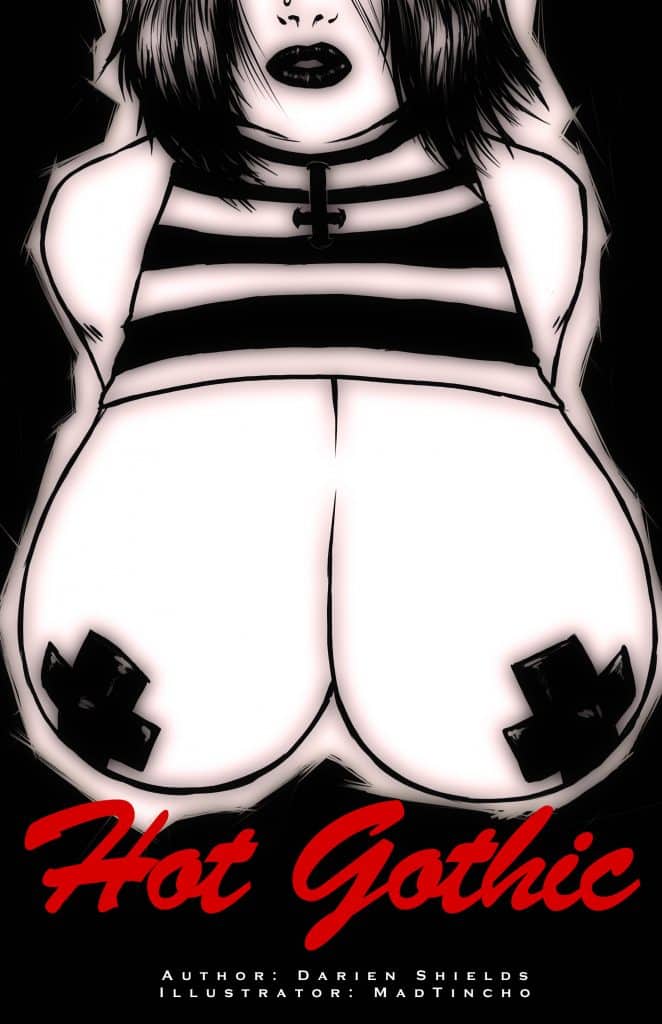 An already busty Goth girl finds that she – and other Goth girls – are suddenly starting to get bustier…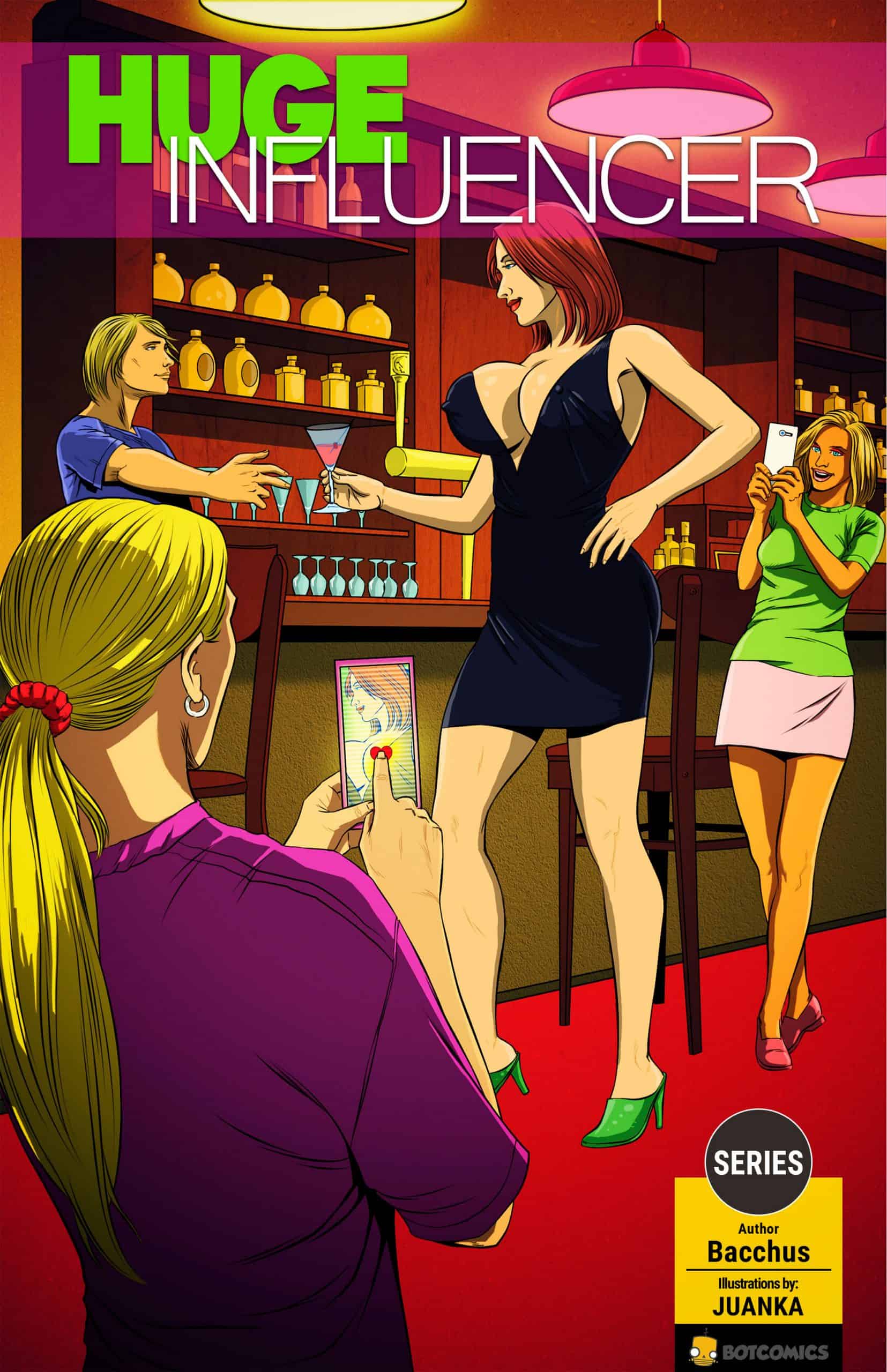 A new trend sweeps the social media landscape: Huge Influencers. Some might call Marie a wallflower, but when she gets a mysterious text it becomes increasingly difficult to hide anywhere.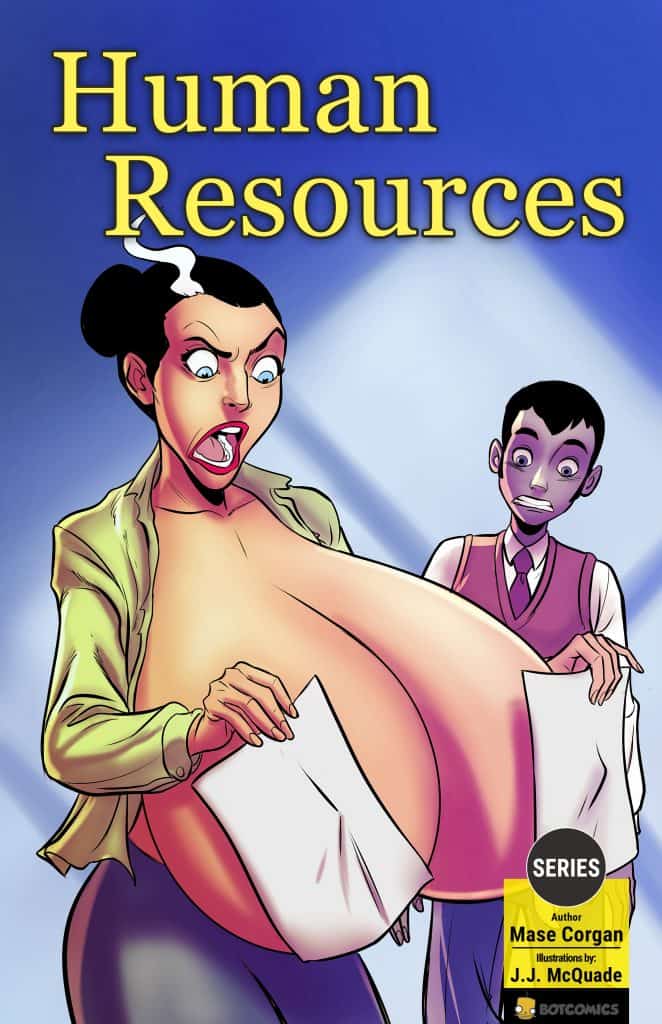 A big boob orgy breaks out in an office building and human resources rushes to get the requisite paperwork signed.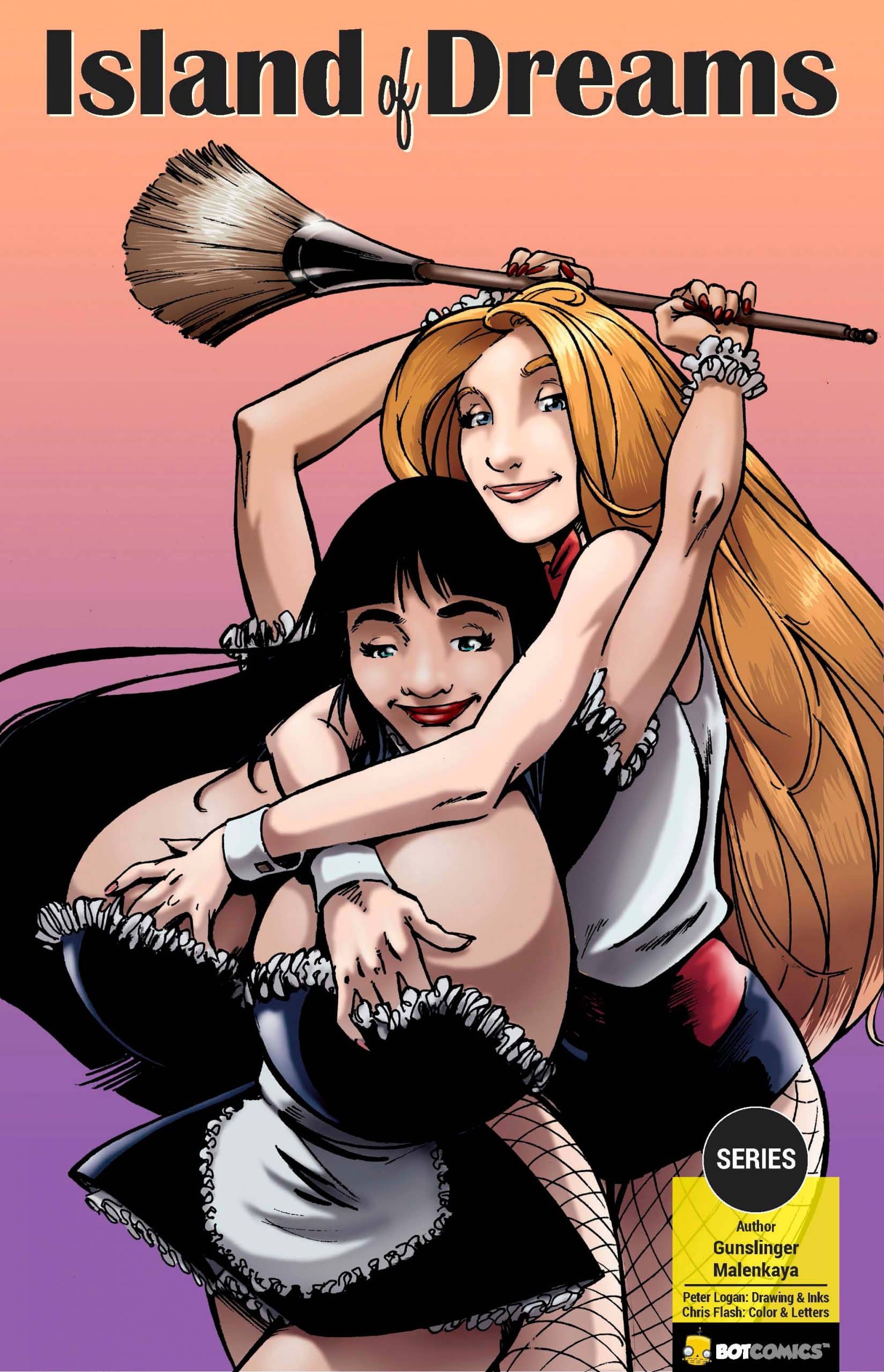 Tammy and Maria have no idea how far the Island of Dreams employers are willing to go to ensure that the wealthy clientele get all their dreams fulfilled.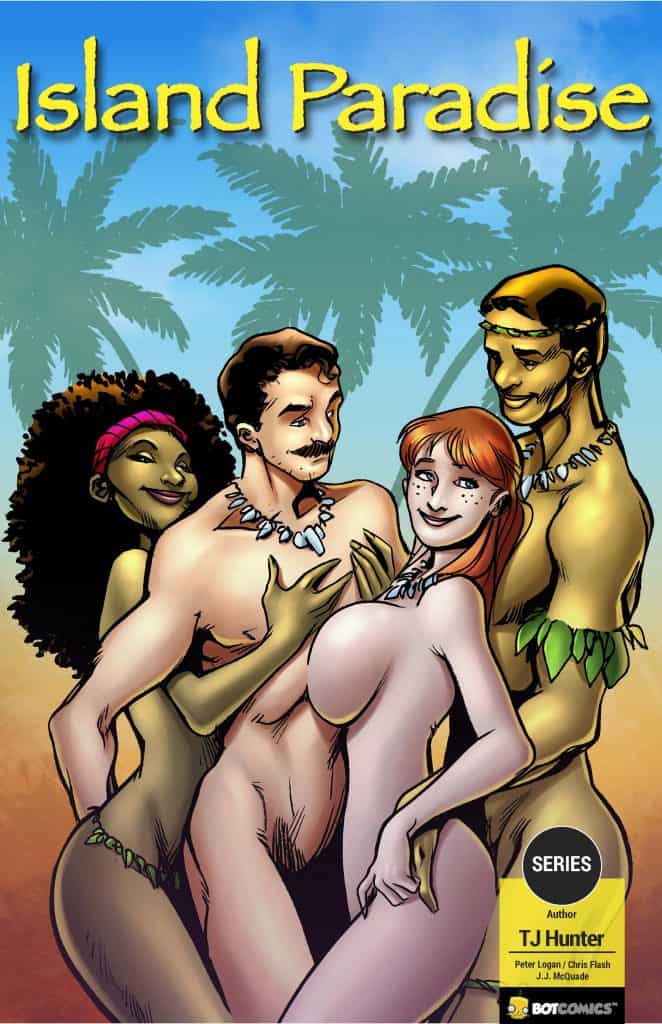 Adrift in the ocean, a couple lands on a tropical island where the natives show them the joy of swinging and BE!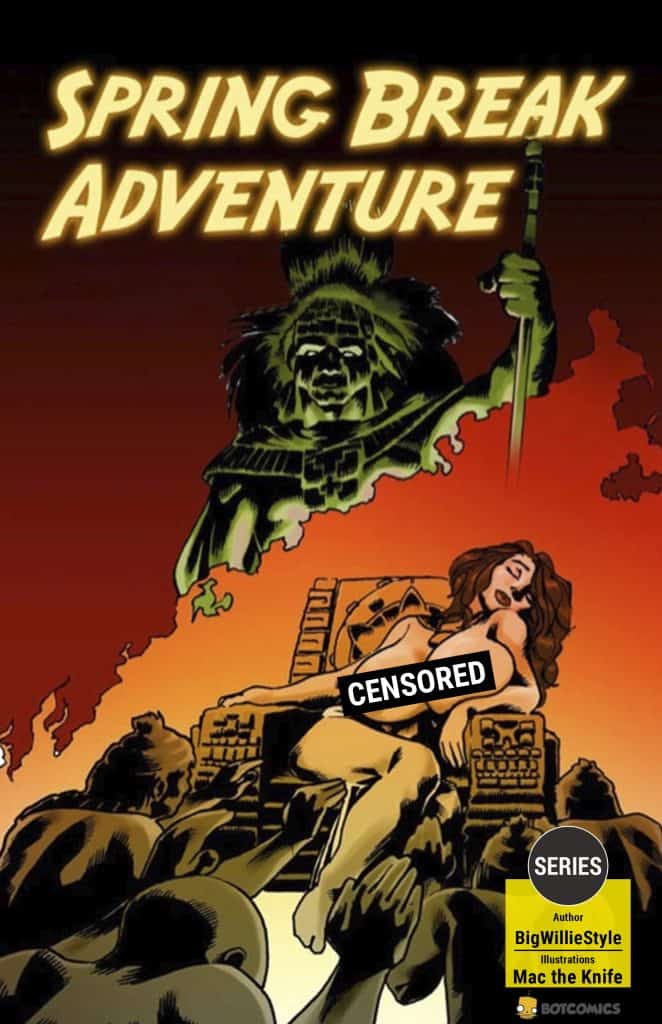 When the pneumatic Erica, her incredible growing breasts and her boyfriend head off for springbreak they expected sex, sun and sand… but they didn't expect to find out Erica is a goddess to a lost tribe…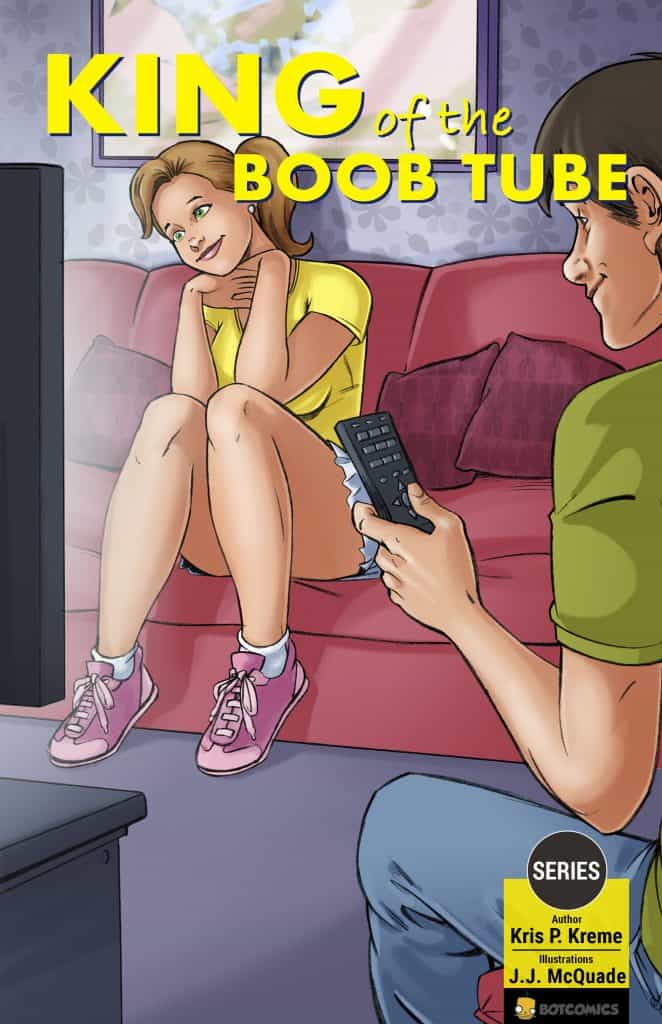 The balance of power in the King household is about to shift all thanks to a remote control.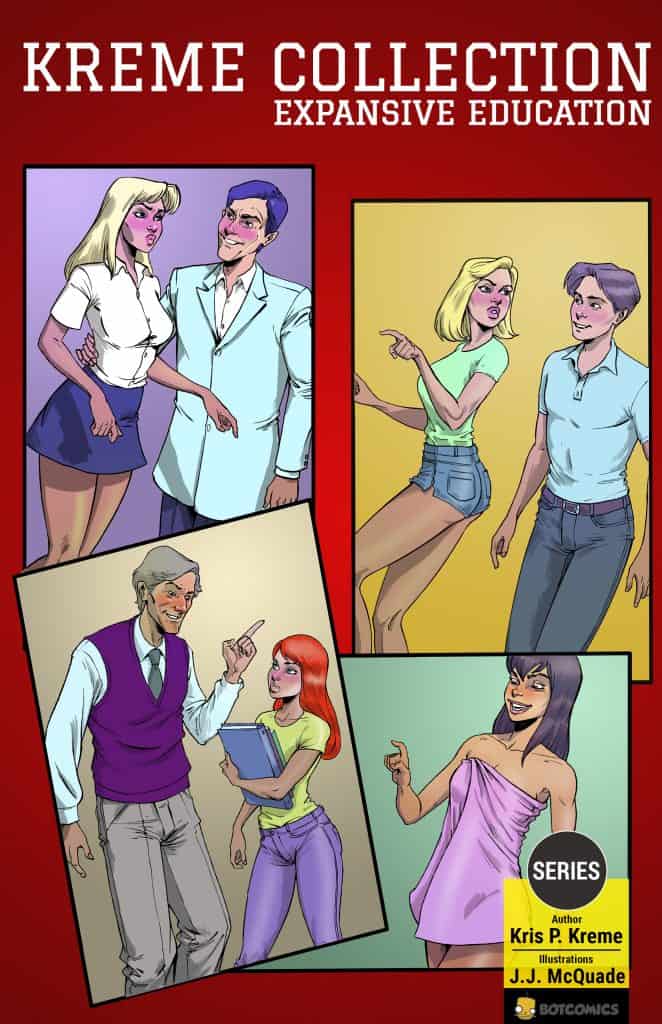 Four very different tales of college bound or college girls receiving some expansive extra education in or outside the classroom.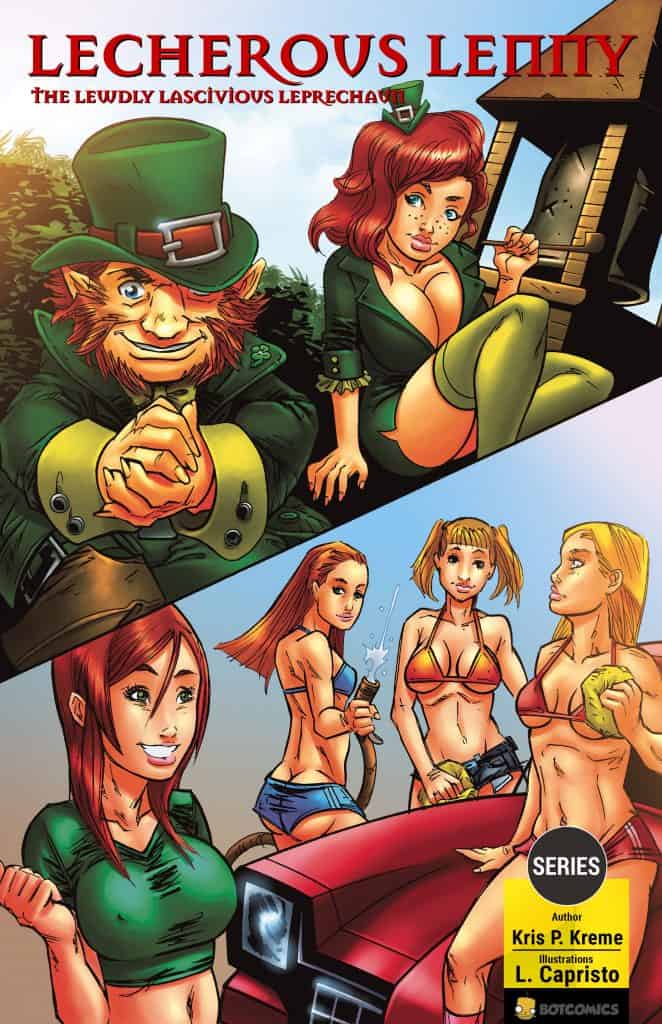 Lenny the Leprechaun and his new bride Colleen make a wish-granting bet that grows quickly out of hand.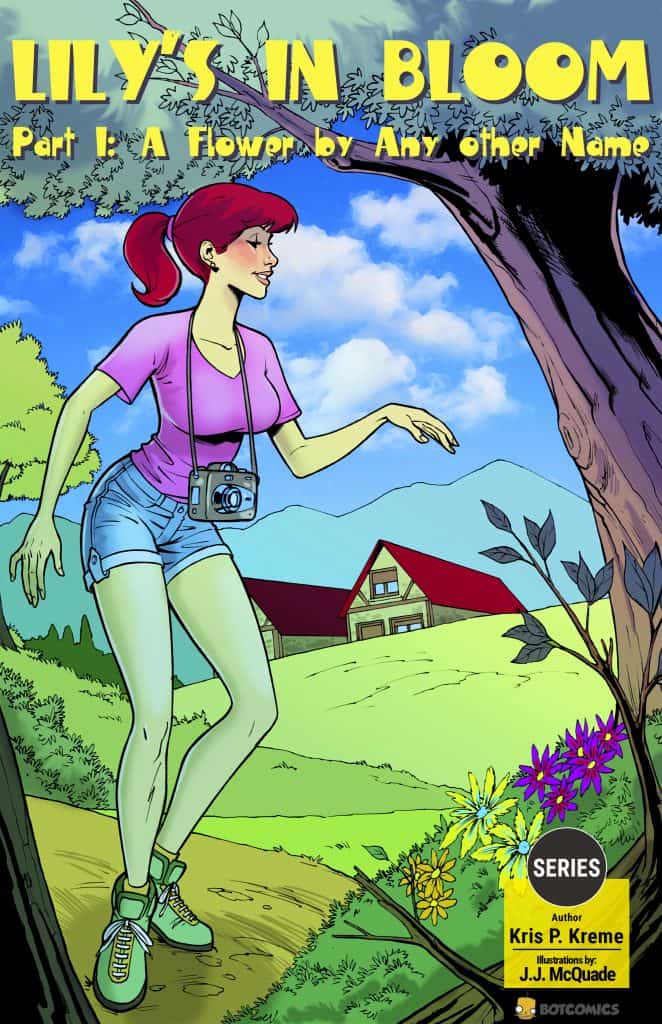 Lily explores nearby mountains but what she finds in a valley might help her blossom into a new flower.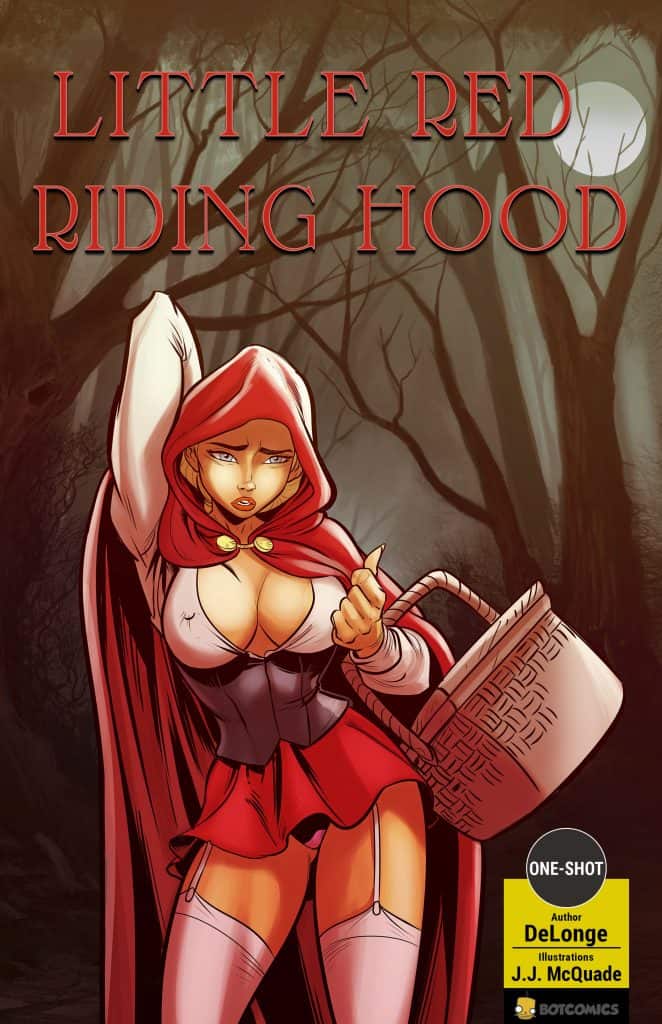 A dark twist on the traditional fairy, unlike anything you've ever seen before.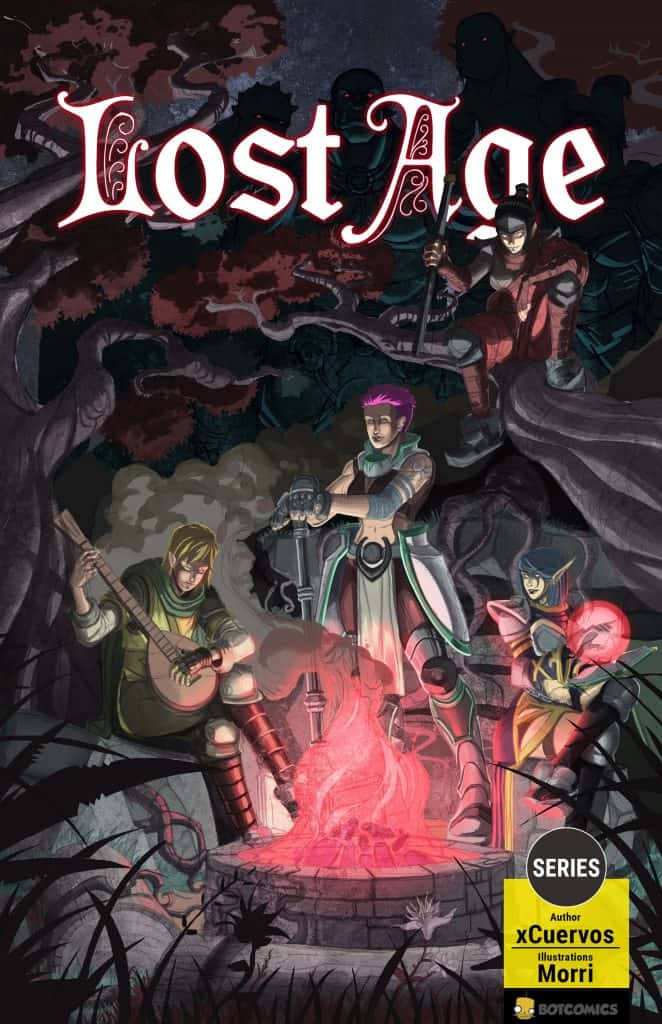 What would you do if you found yourself in a fantasy world? Go on a series of sexy adventures of course!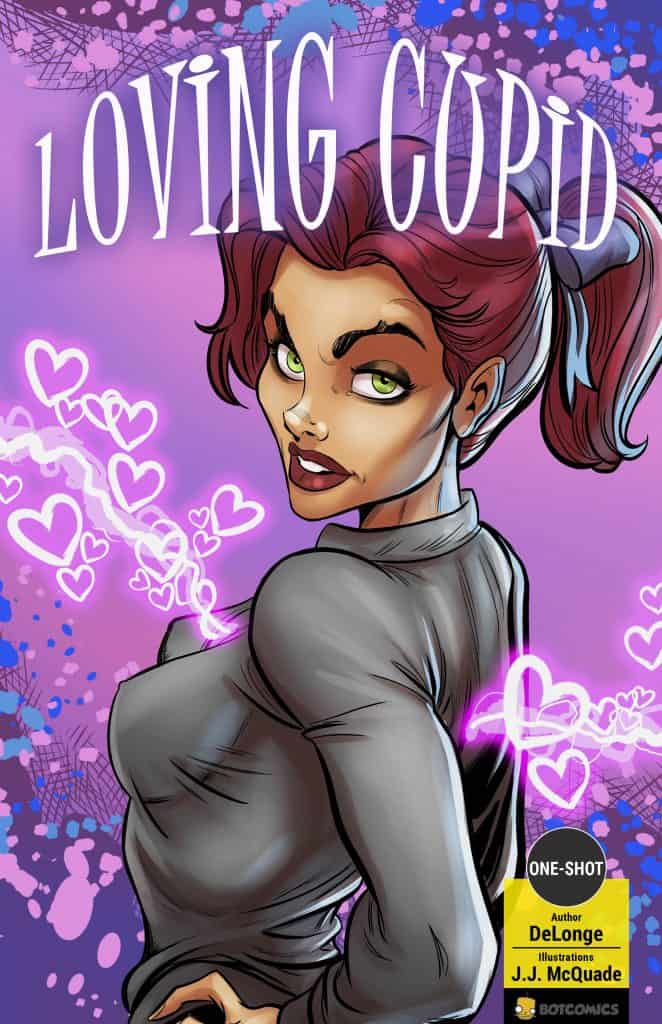 Self-recognized MILF Jackie gets a surprise visit from her friend Cupid on Valentine's Day, and soon all hell breaks loose.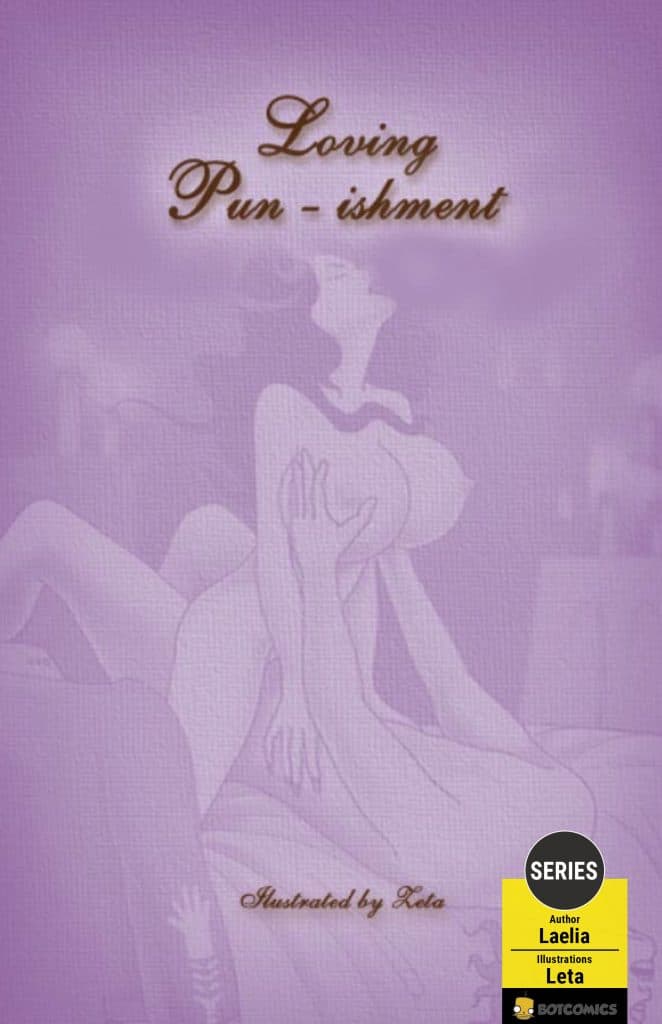 A short sequel to Silver Gauntlet. Clever puns and jokes during a bed scene. Nicely written and fun to read.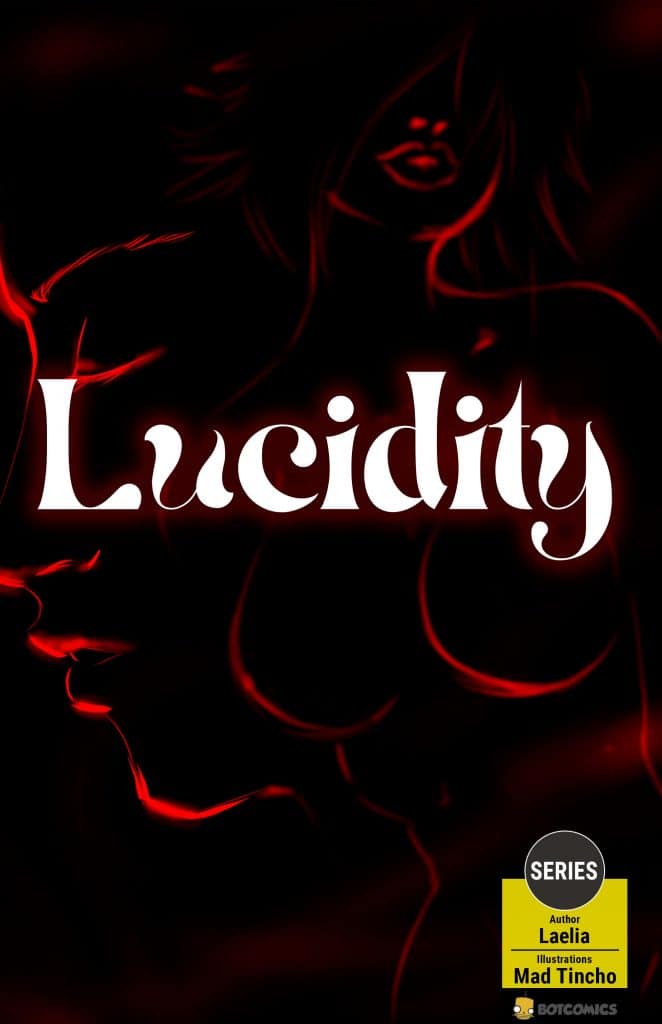 Psychology student Isabel's experiments with lucid dreaming have extraordinary consequences.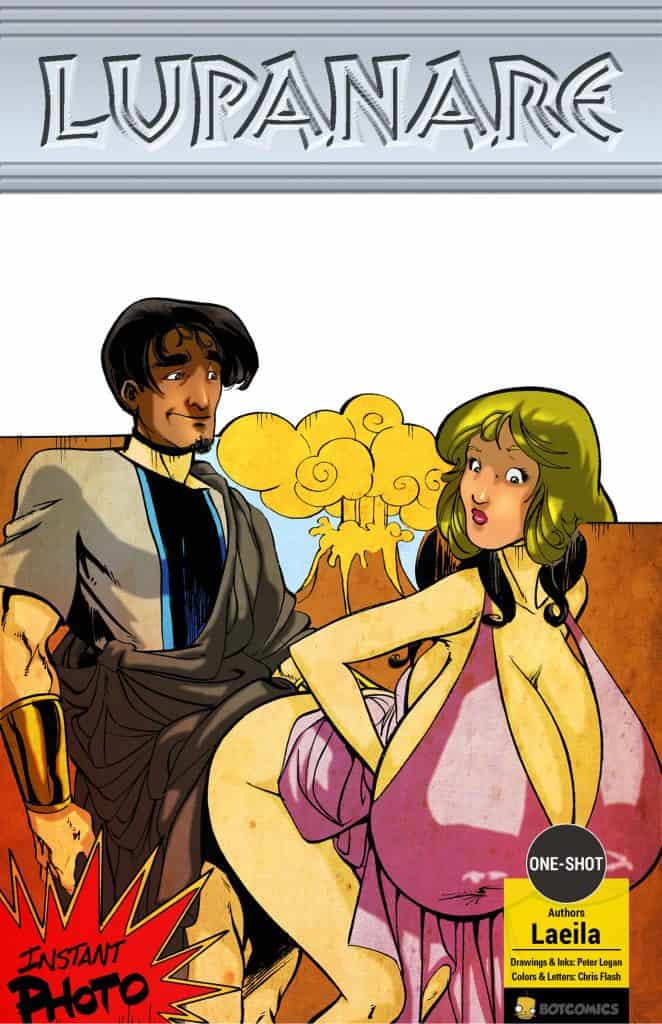 Olivia and Mario sneak into an ancient archaeological site. Little do they know about the supernatural transformations they're about to experience.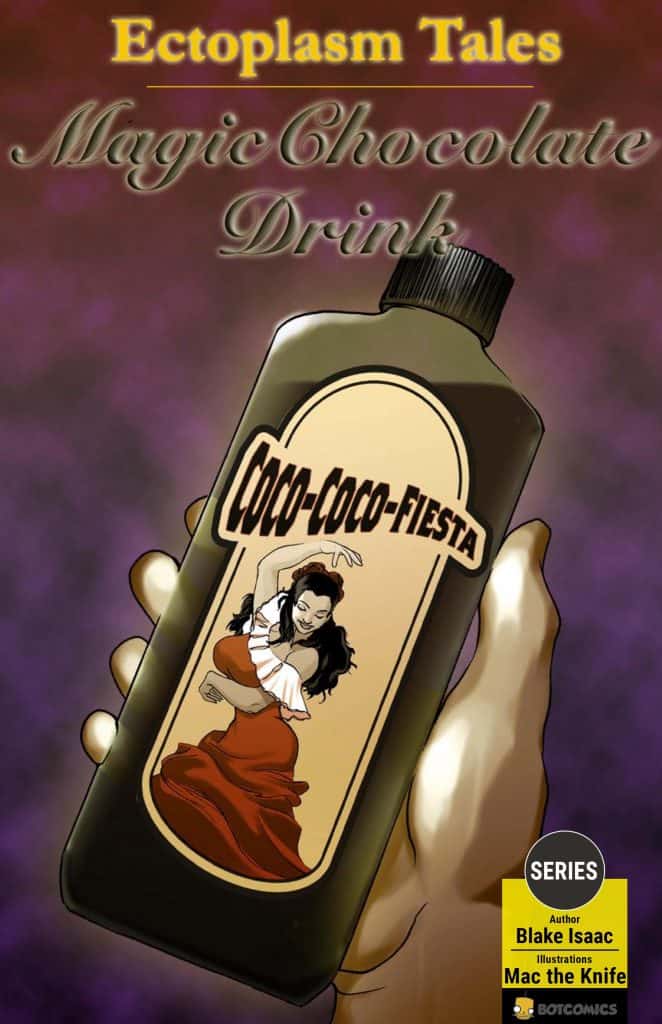 A magic drink that turns a woman into a horny, buxom sex maniac apparently has a downside.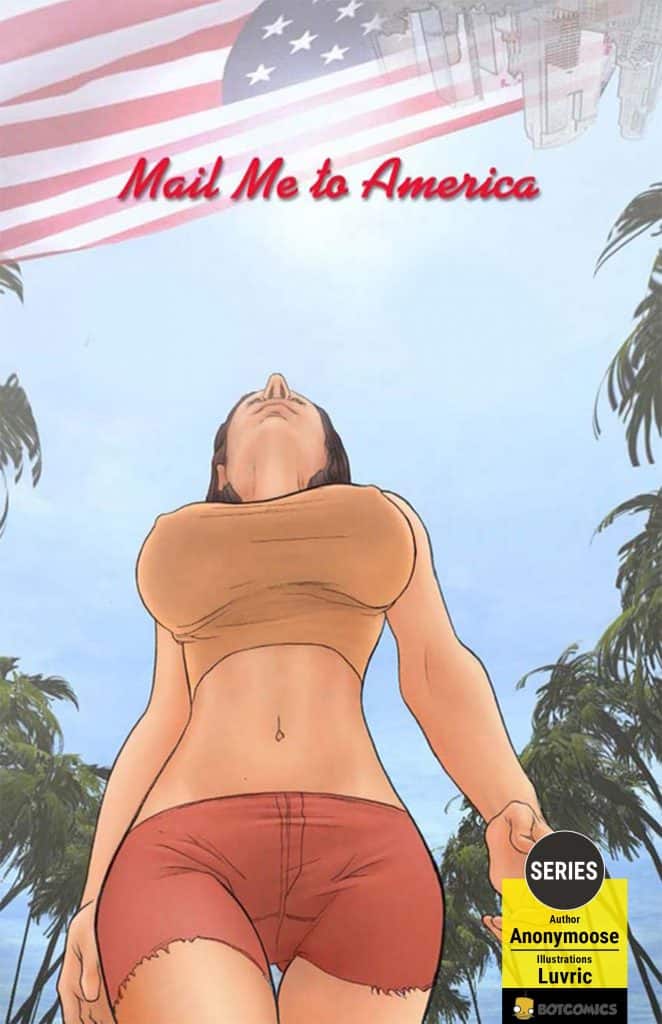 A social drama about a woman from Colombia who tries to better her life through a mail order bride program. Thinking Americans will find her more acceptable, she decides to have breast surgury. Although successful, this alienates her family and friends. Through adversity, she begins to find inner strength and independence.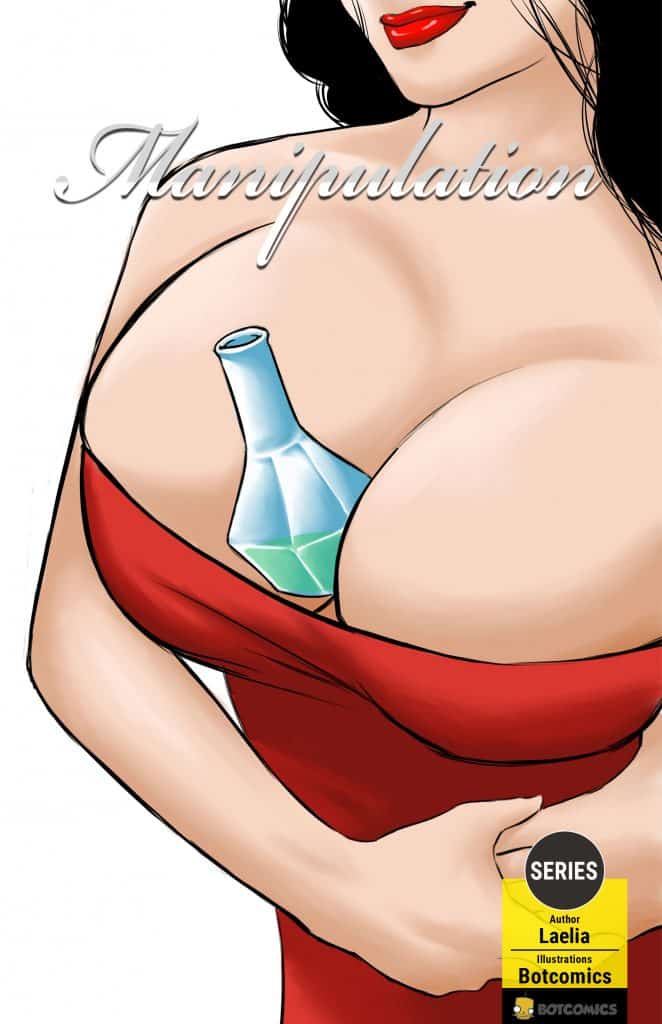 This tale returns the reader to the fabulous magical resort first described in the comic Arcanium. This time Cecelia, our wise and voluptuous cast leader, finds a way to help an old friend while fulfilling a noblewoman's fantasy.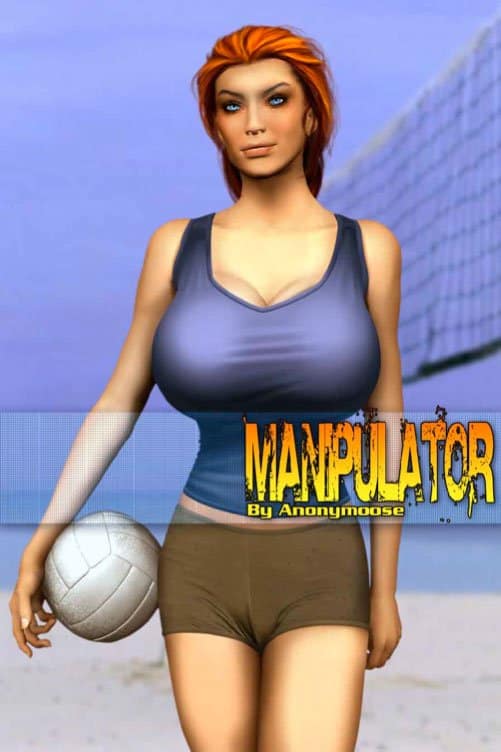 A dark story about one man's obsession with power and large breasts. Tom is a wealthy and intelligent software engineer. Jenna is an attractive but dumb college student studying Physical Education. This story features lots of implant surgery, and it is pretty dark. Read it to find out who is manipulating who!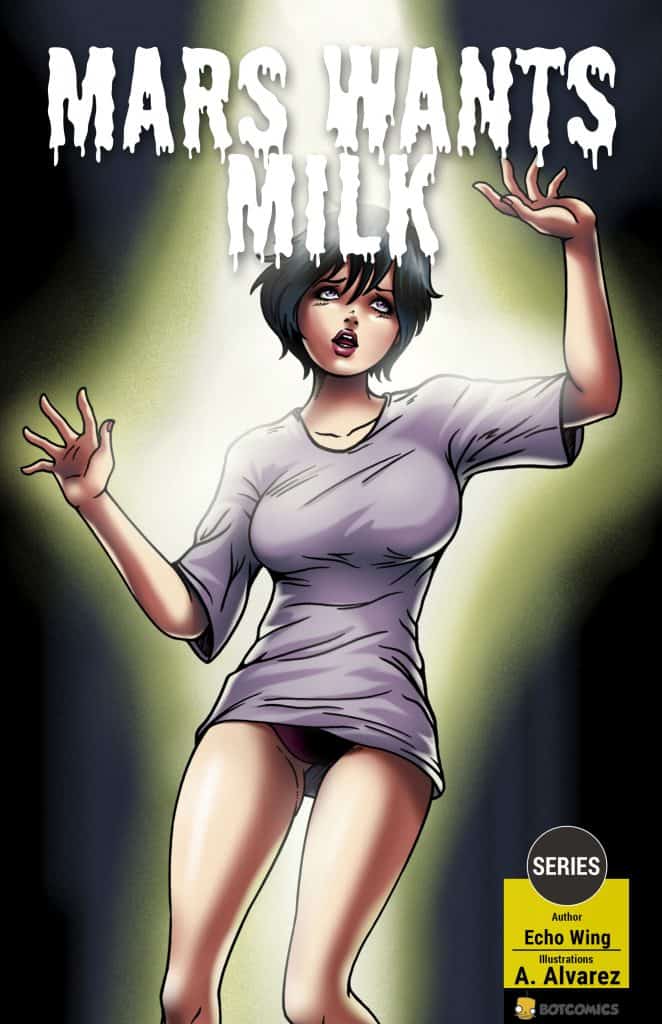 Astrid Grey, a secretary, is taken on night by a group of aliens seeking to harvest human breast milk.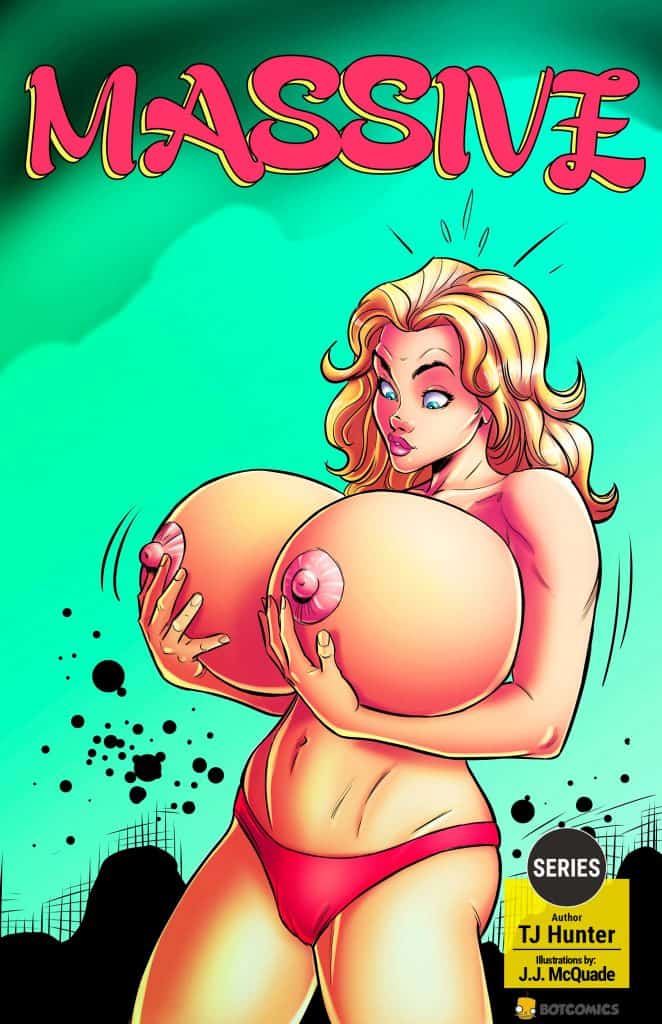 "Massive" is a semi-realistic tale of a woman's slow journey growing from a B-cup to Taboo proportions.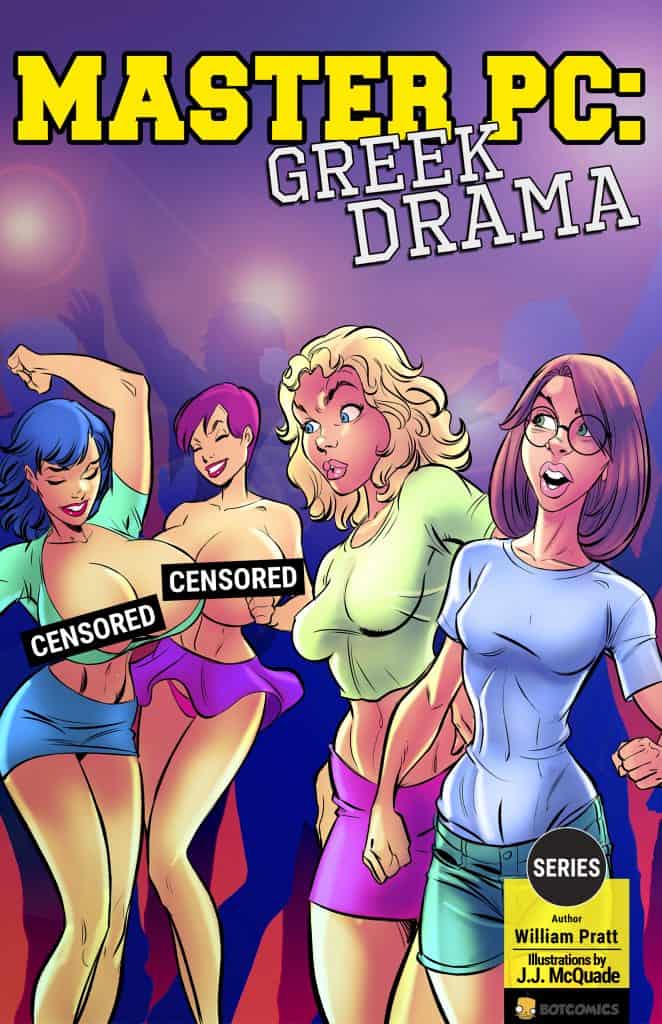 The master invites YOU to a party at the Delta Delta Delta sorority!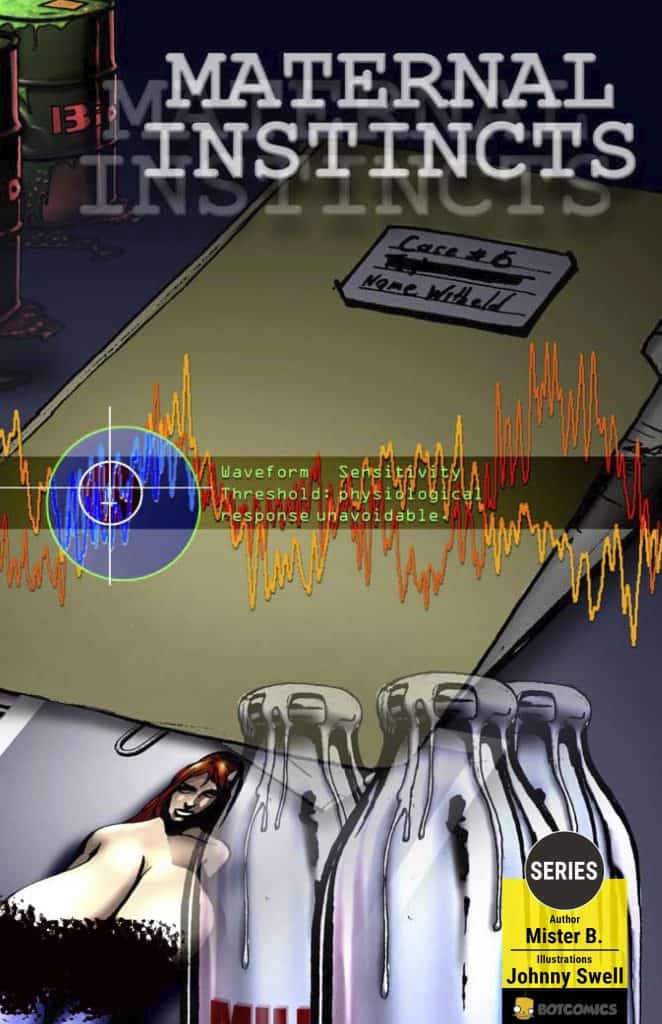 During summer vacation, a young teacher experiences an unfortunate car accident which exposes her to dangerous chemicals. Although at first she seems unaffected, she begins to realise that every time she hears a baby scream, her breasts begin producing milk at an alarming rate. When will it all stop?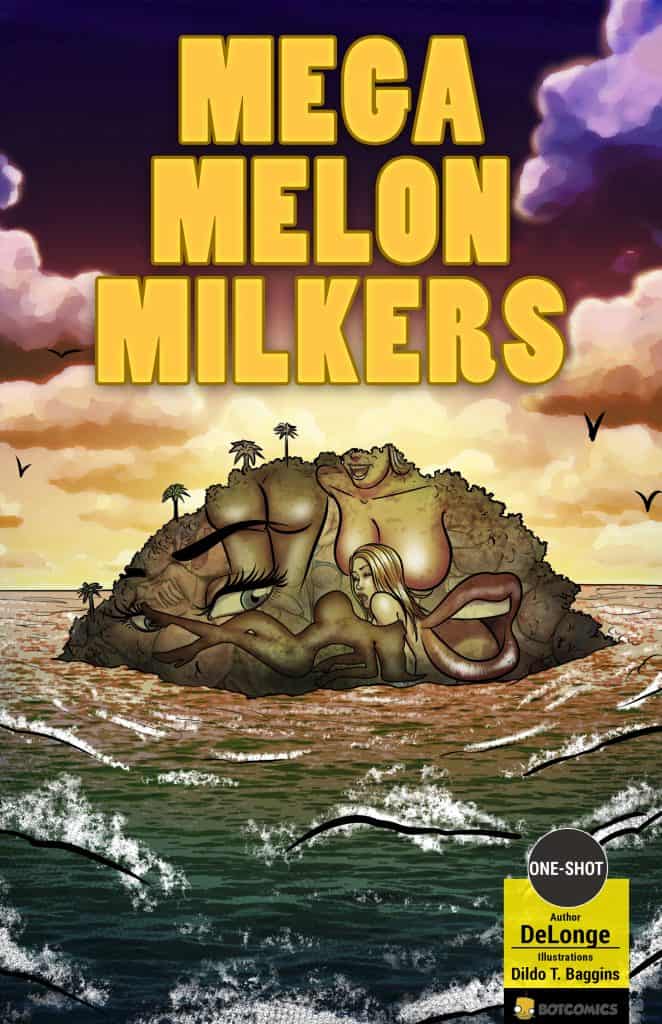 A secluded island full of mysterious, sexy inhabitants. One daring reporter determined to capture it all. What could go wrong?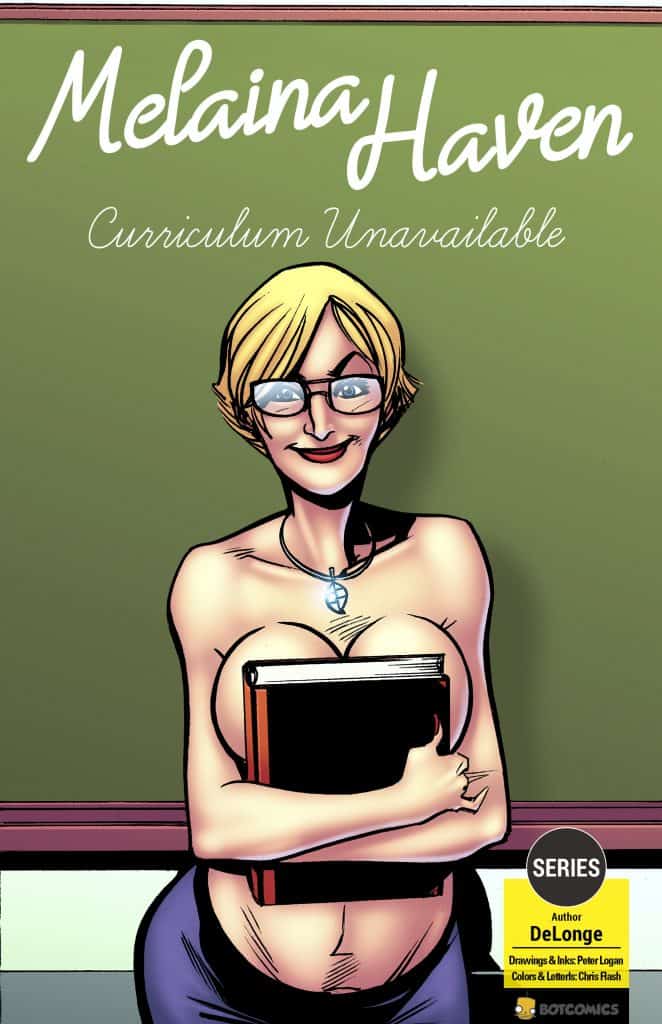 Melaina Haven is far from your typical high school librarian. There's never been a more lustful or corrupting cougar.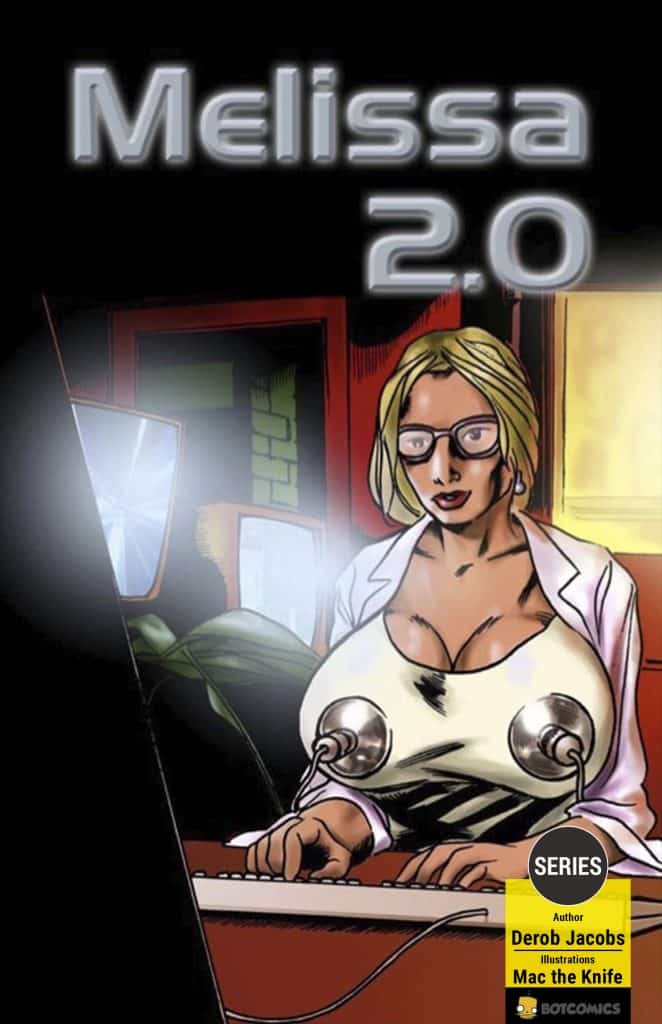 A girl named Melissa decides to use nanobots to modify her unimpressive body. Things don't go quite as our heroine plans and before long, the nanobots are running wild on BEU campus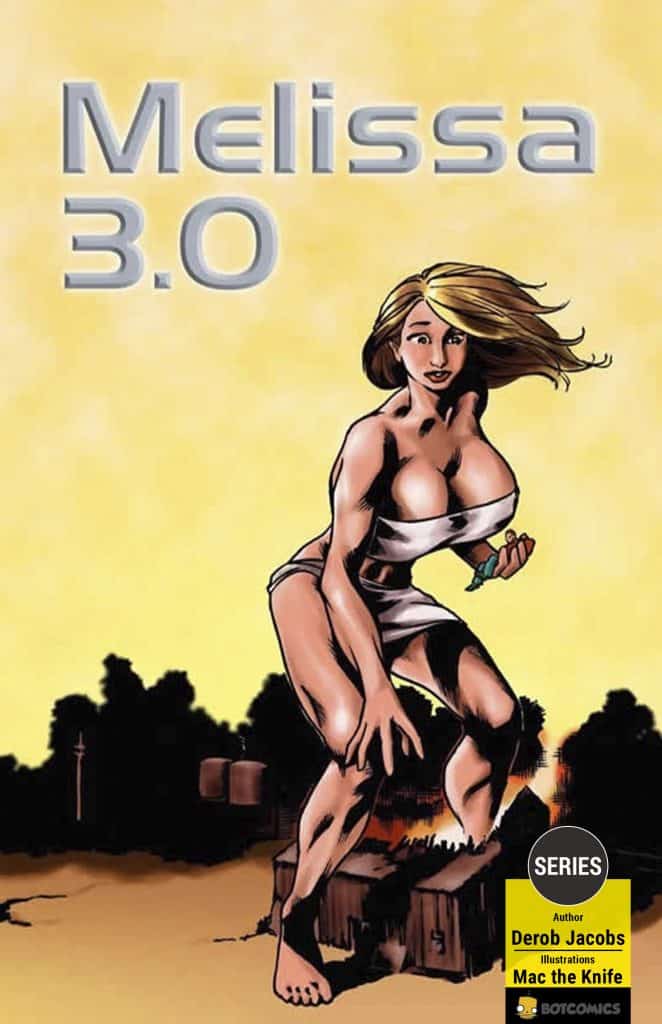 Melissa has found that her nanobots have succeeded beyond her wildest dreams but not always quite as she'd hope but that doesn't stop her exploring the possibilities.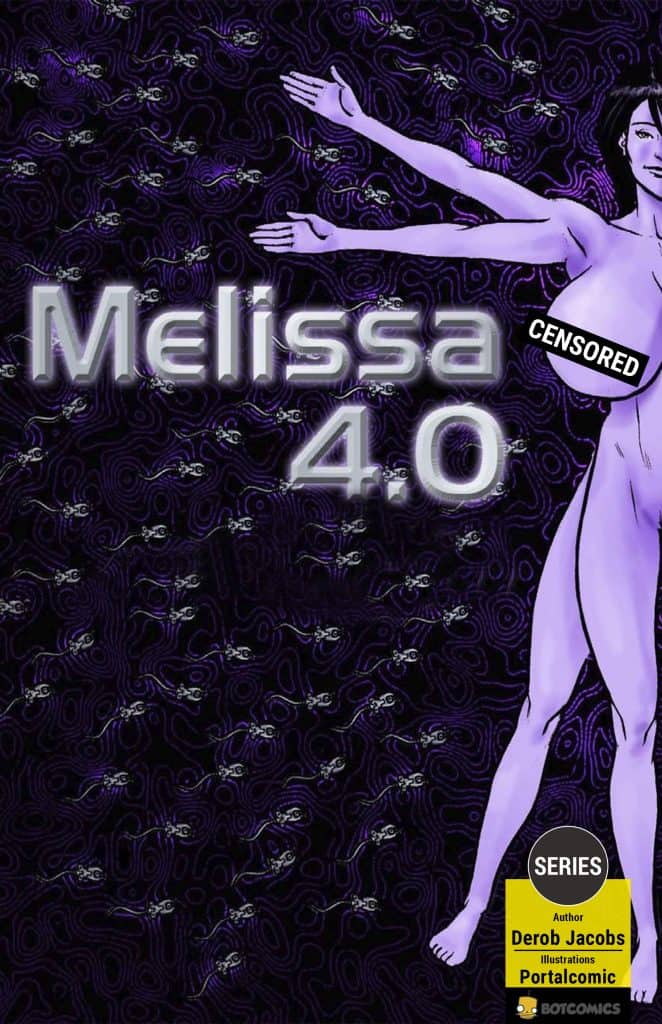 Things go from bad to worse for Melissa, her two best friends are now using the nanobots but it seems that they aren't the only person that people but she's able to live the good life for a while before the house of card comes tumbling down.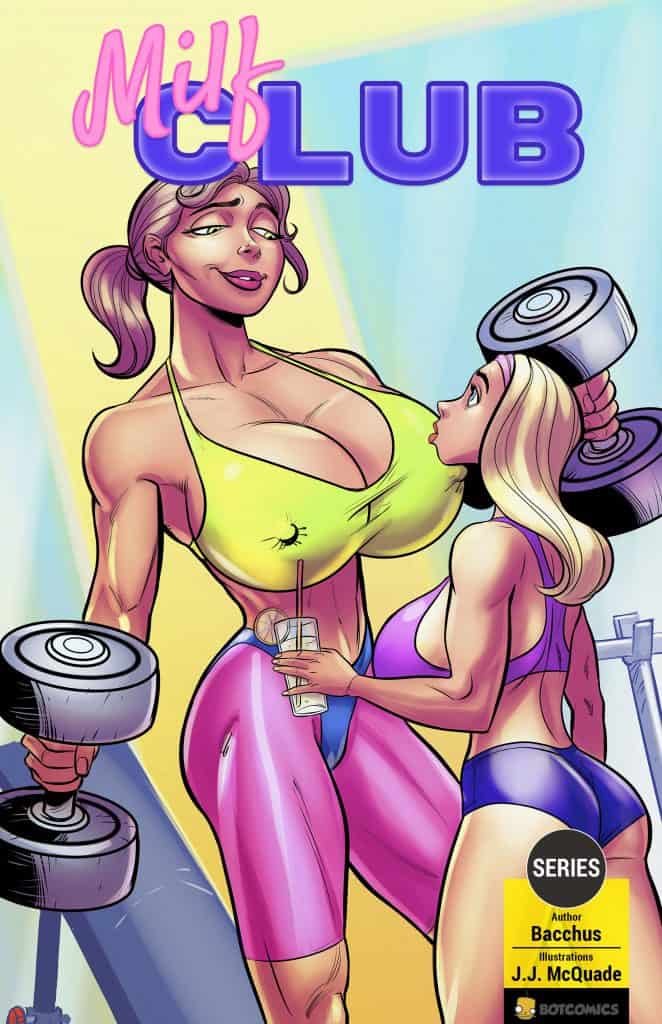 Mona might be a MILF, but she's no push over!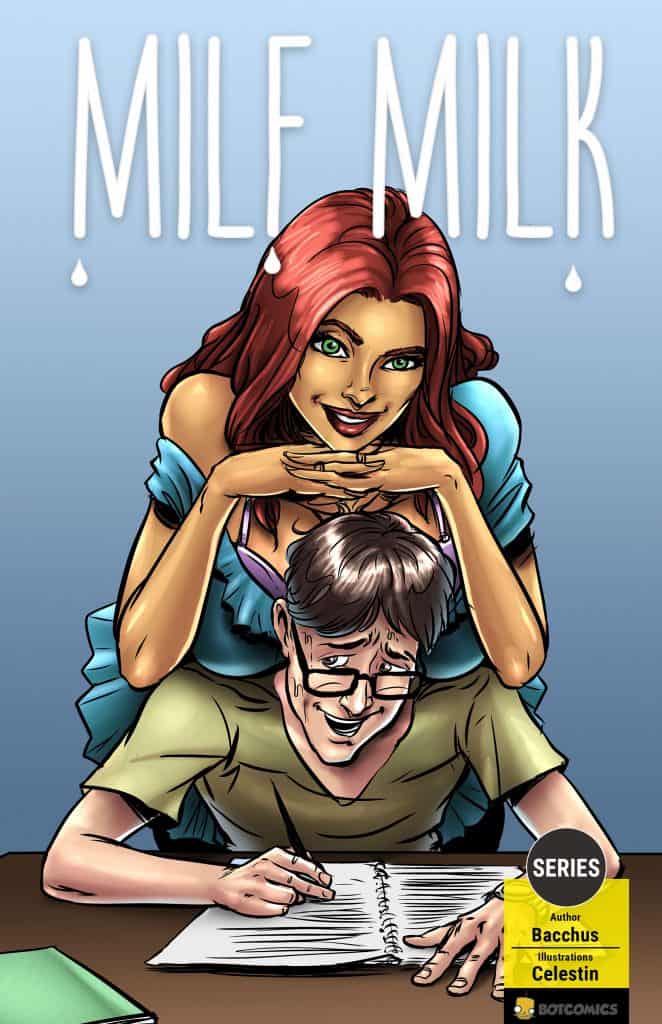 Mrs. Page is consumed by lustful thoughts after drinking Milf-Milk. The only person to sate her hunger? Timothy from down the street.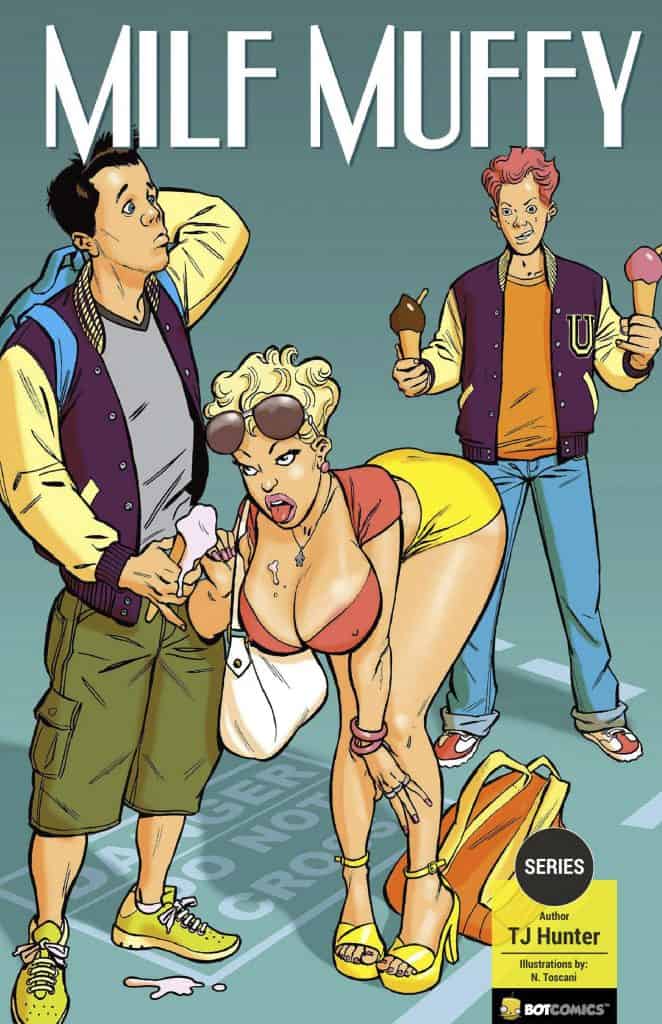 A college boy & an older woman experiment with BE only to get MUCH MORE than they bargained for!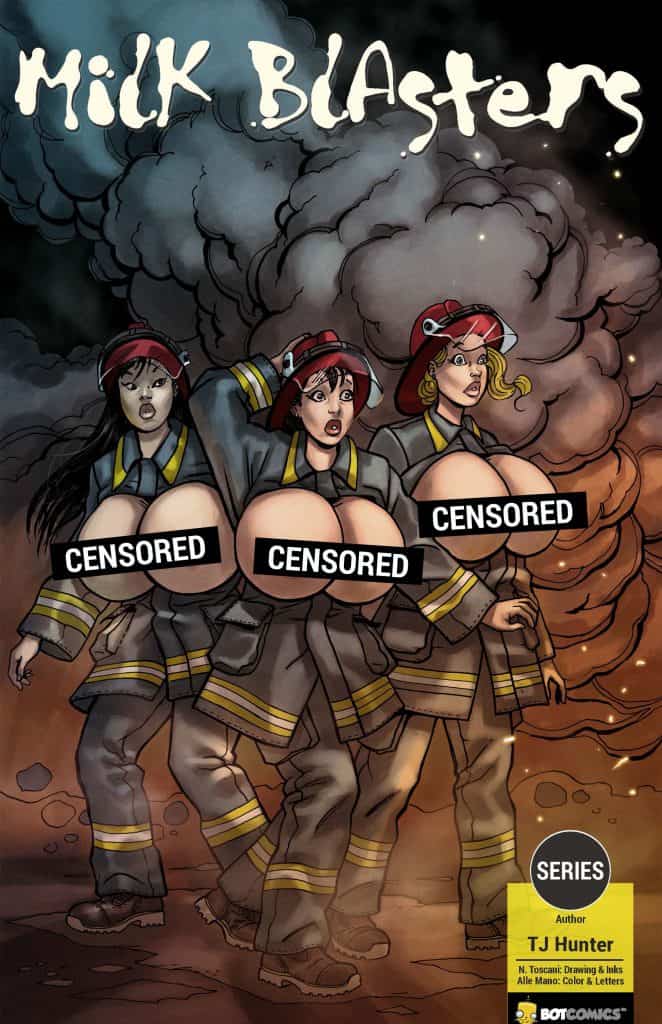 Firefighting women use milk from their huge breasts to fight fires.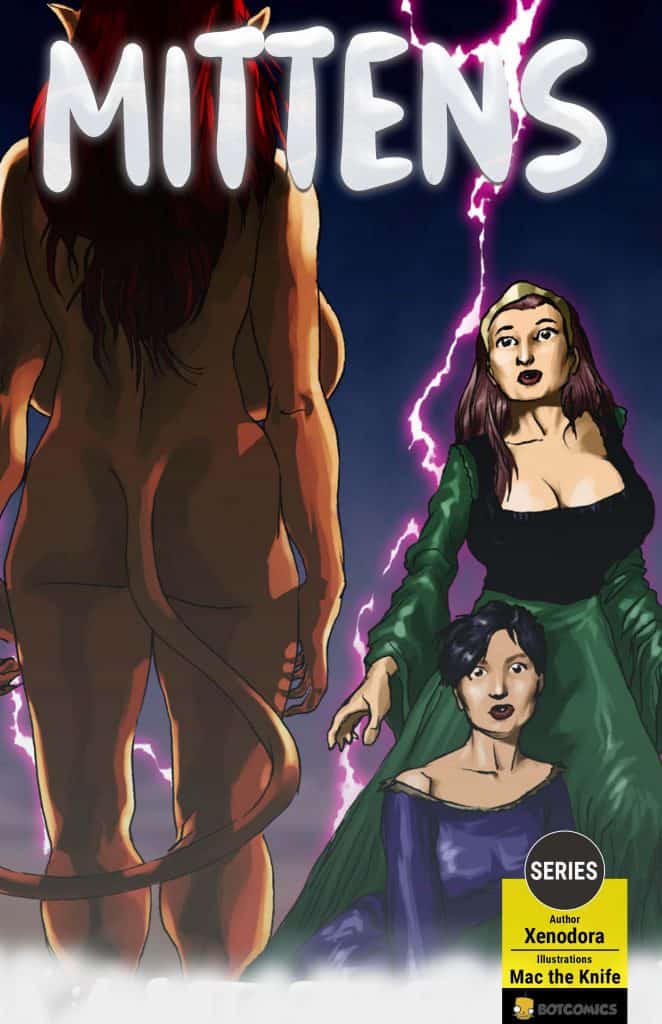 A mage's familiar becomes a catgirl – sexy results ensured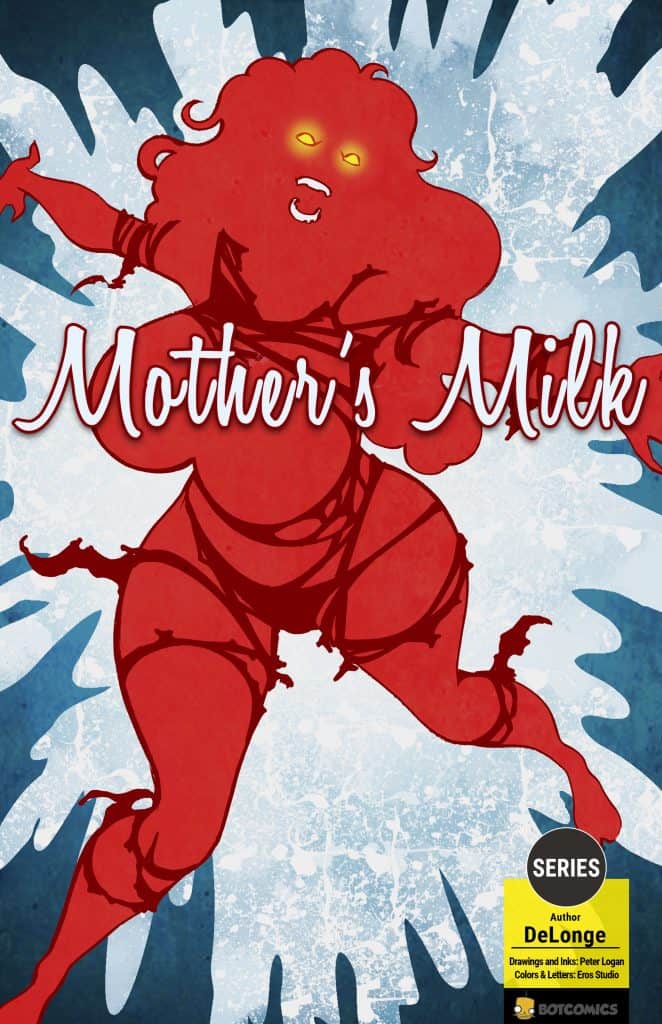 When a mysterious company known as "Bust'n Out" delivers free samples to groups of milfs they live up to their name.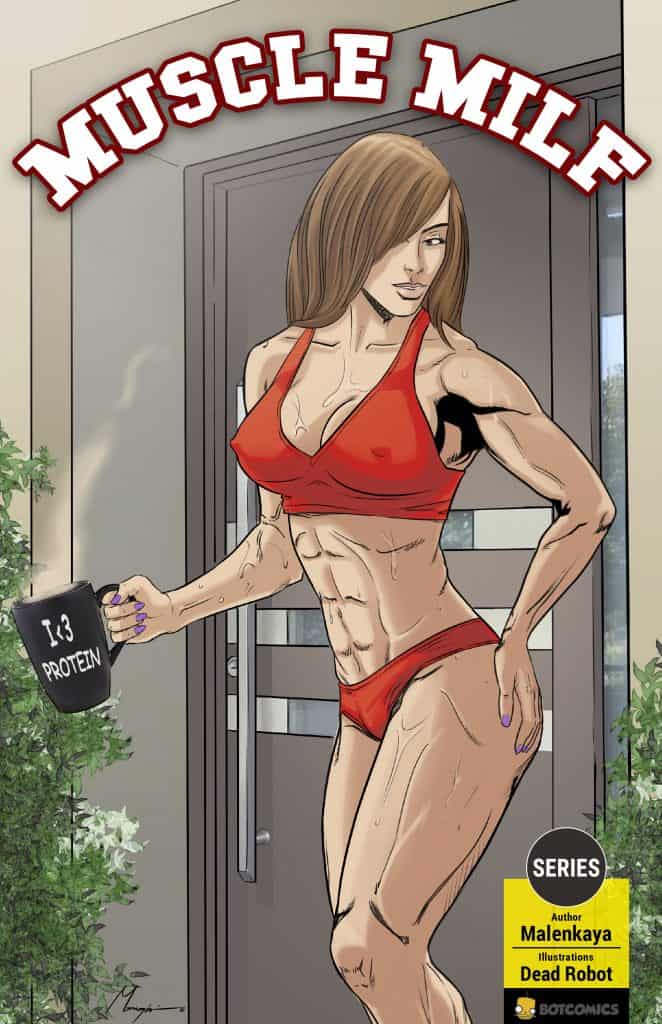 The Muscle MILF nutritional supplement. Side effects include increased muscle mass, more energy, and a need to fuck your trainer senseless.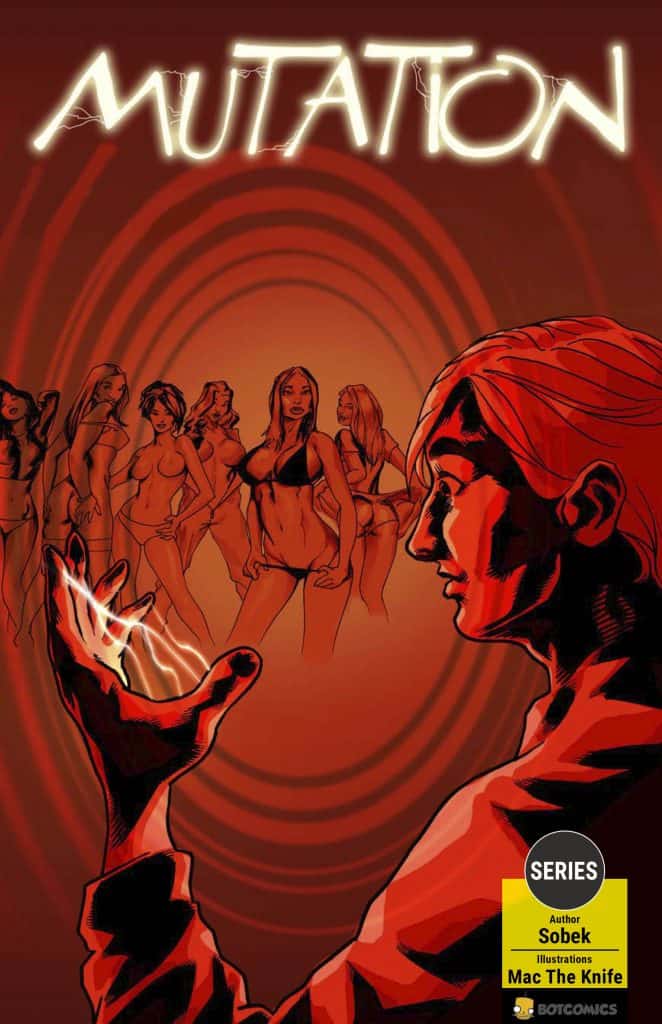 A shy college student gets mysterious mutant powers that expand women's breasts and give them earth-shattering orgasms. This development threatens to interfere with his social life and could possibly ruin his chances with a beautiful girl who he's fallen in love with.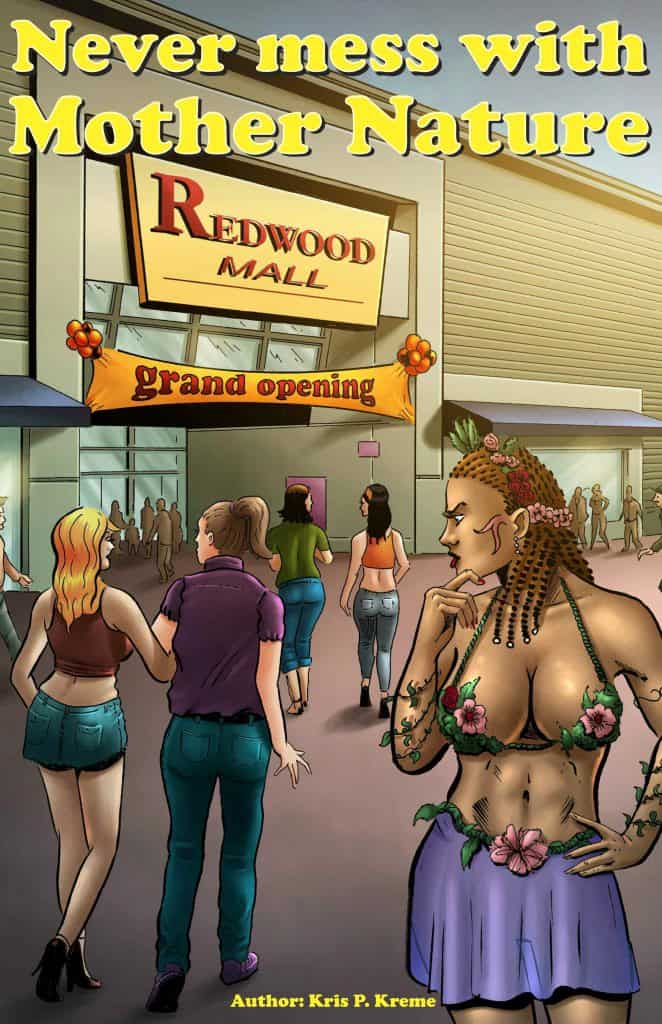 Mother Nature strikes back at humans for destroying forests, and her first targets are mothers and daughters visiting a mall.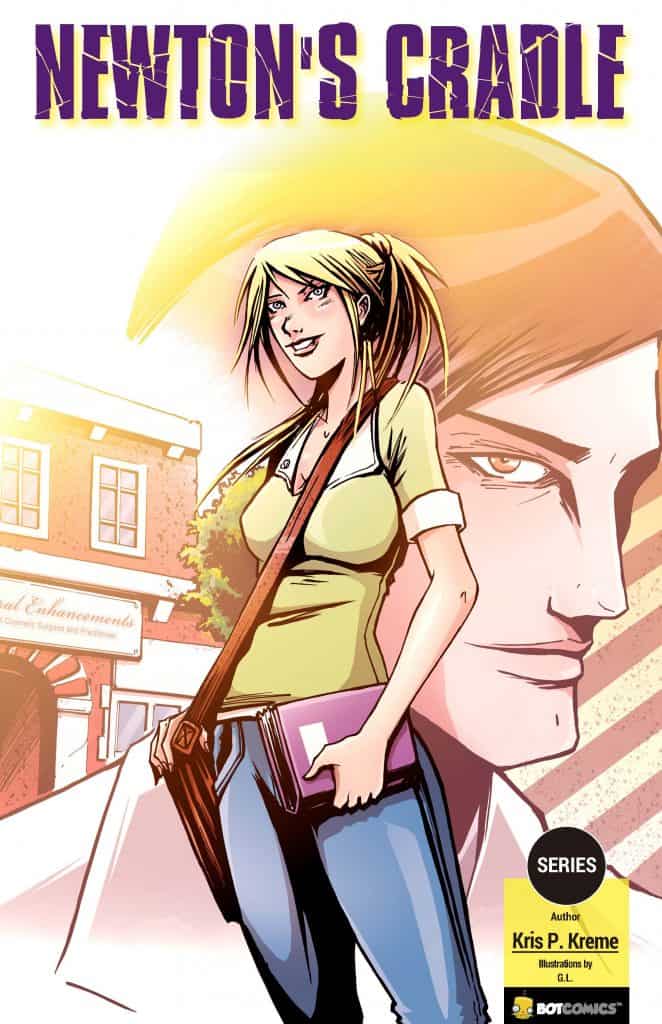 Doc Newton is new in the sleepy town of Persuasion, so how is he persuading women to want bigger breasts?
Purchasing a mattress called the Nine Dreamer, Ashly has nine nights to dream and nine days to live them out.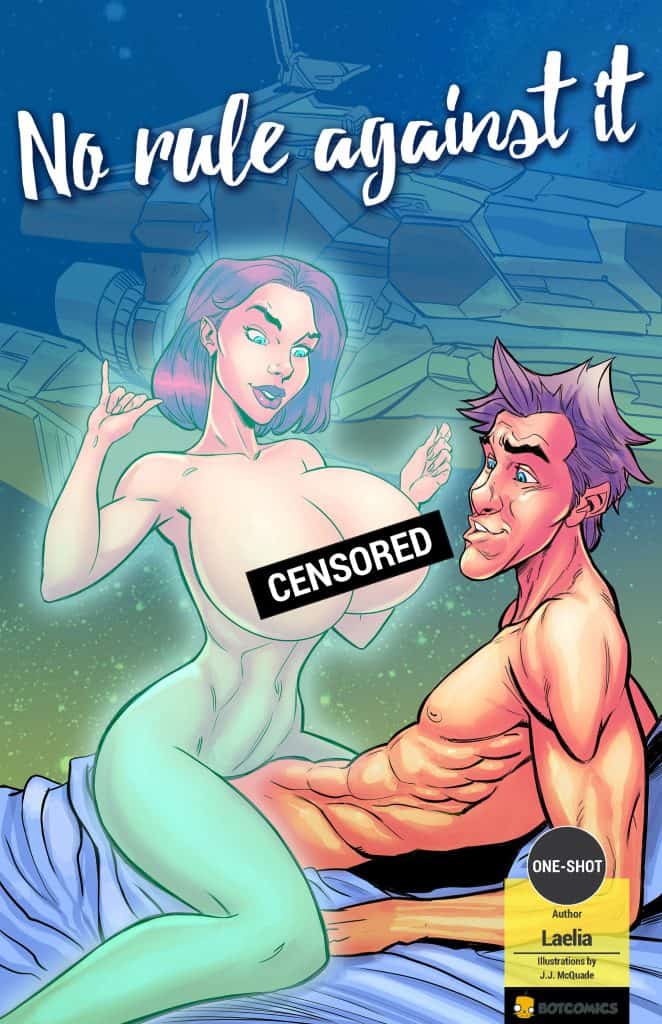 A space crew apprentice undergoes startling changes in jump space.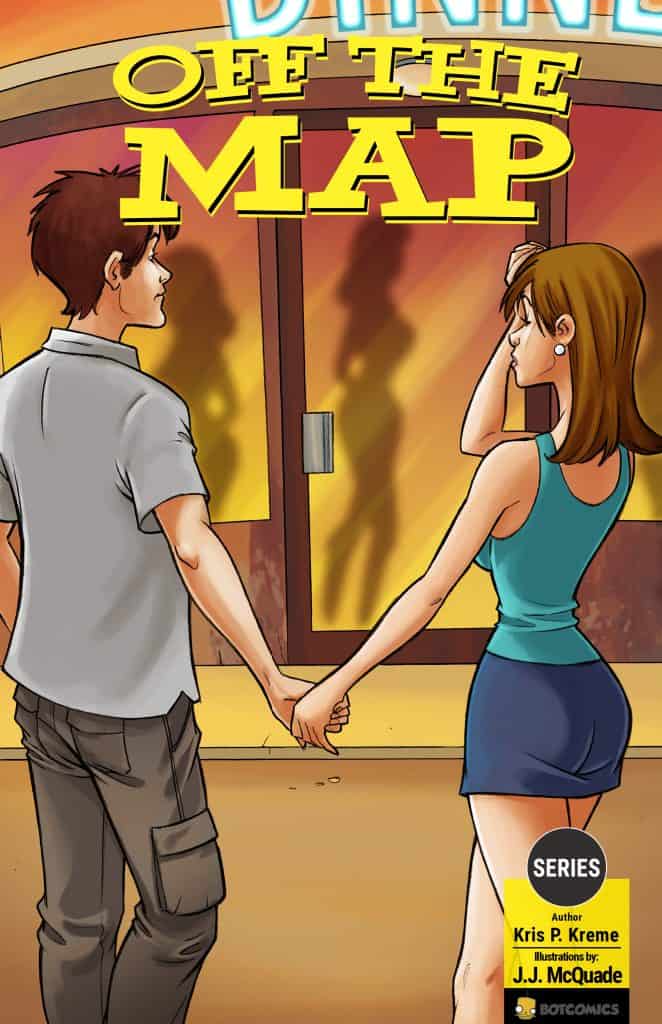 Elly has enjoyed pushing her boyfriend's buttons. Off the map and having car trouble, she discovers pushing her own buttons.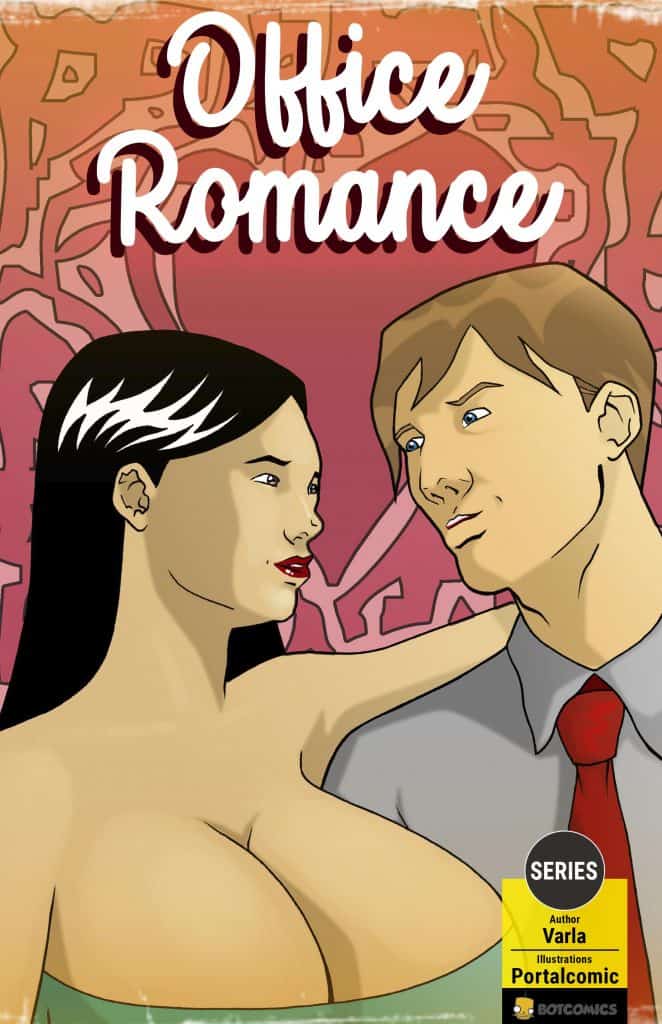 Two co-workers – Mark and Varla – get to know each other better when Varla's breasts suddenly grow huge.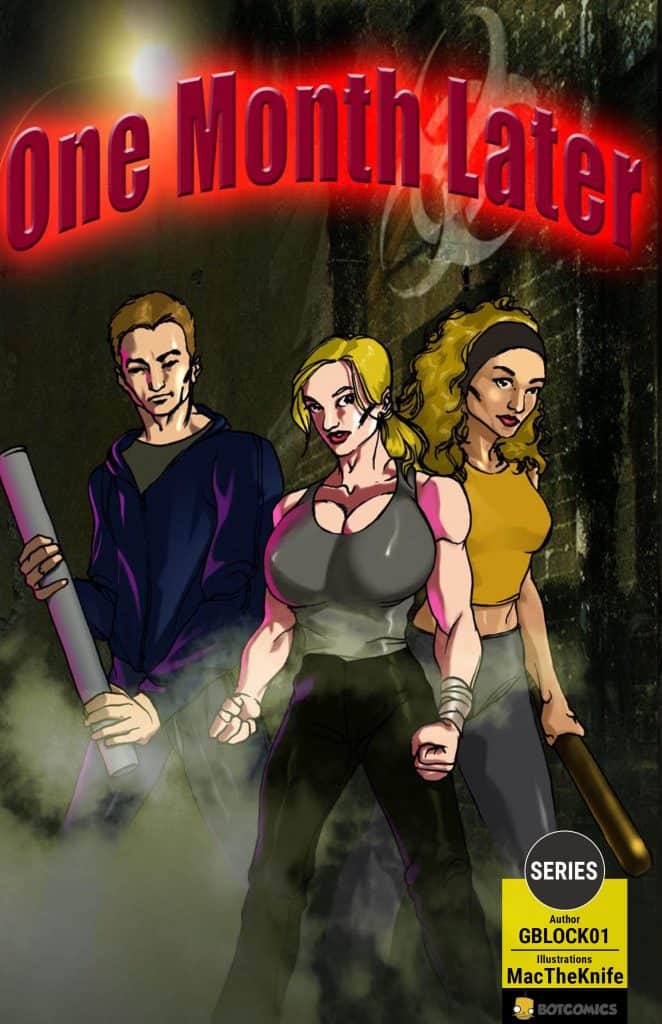 A woman awake one month after a virus causes mass infection and transformation.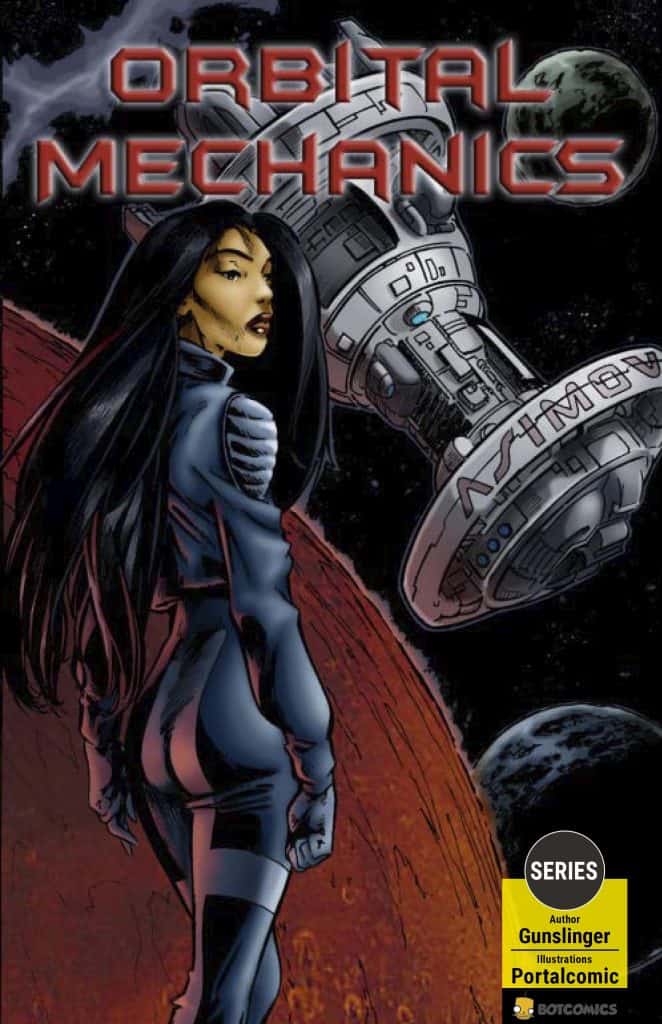 Two astronauts are left alone aboard a spaceship orbiting Mars. Struck by an intense radiation wave, they fight to save the ship and themselves from certain doom.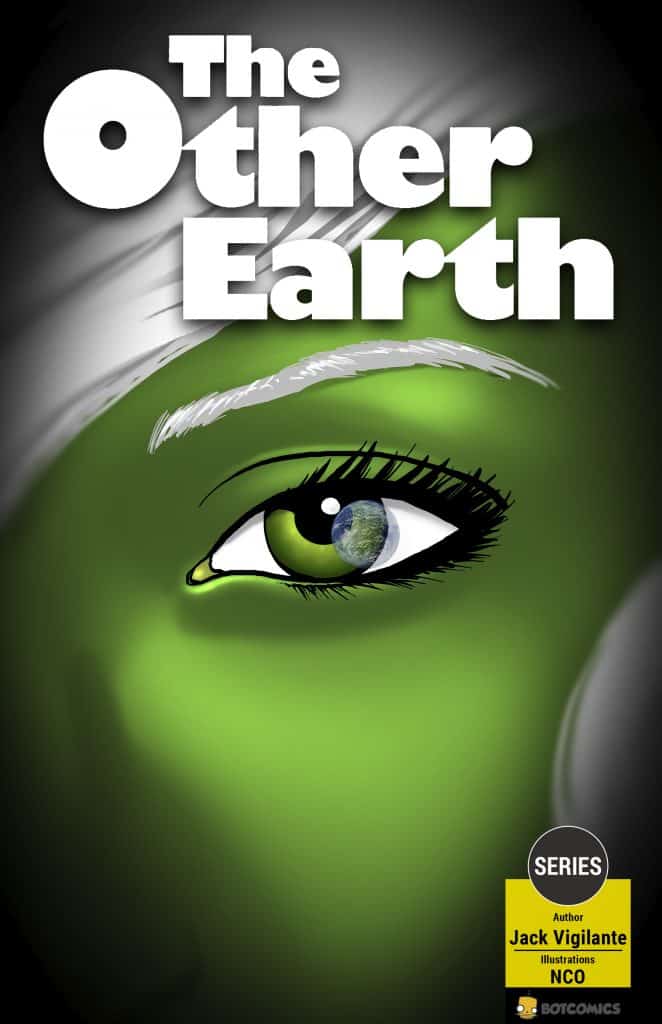 A man wakes up on an alien ship and finds he has been taken into space by a green space babe.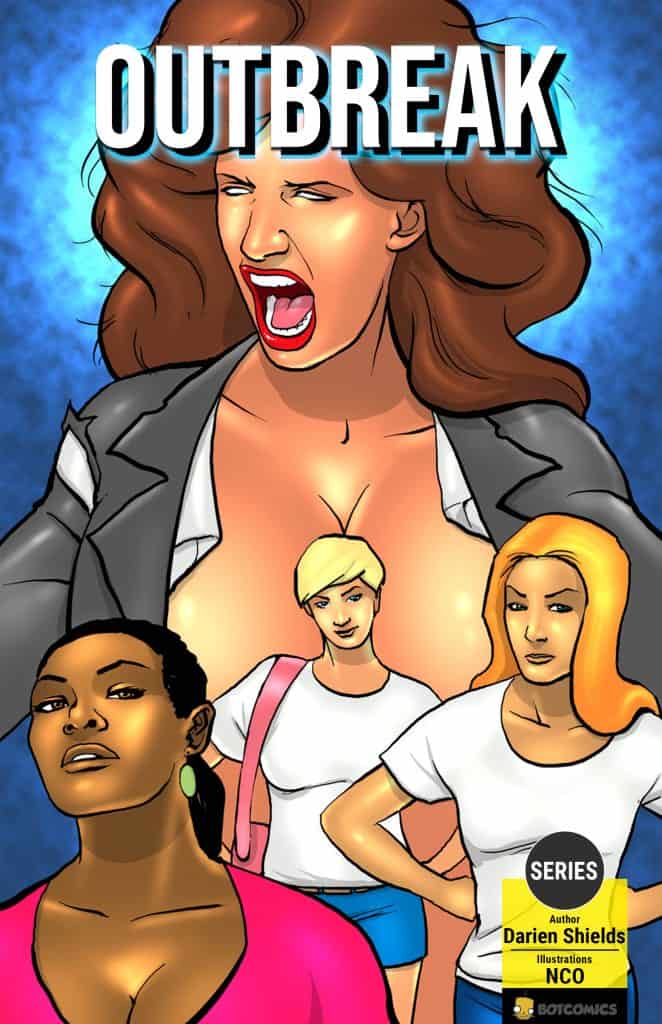 An infection has begun, making women become lustful and more bosomy… but this is only the beginning!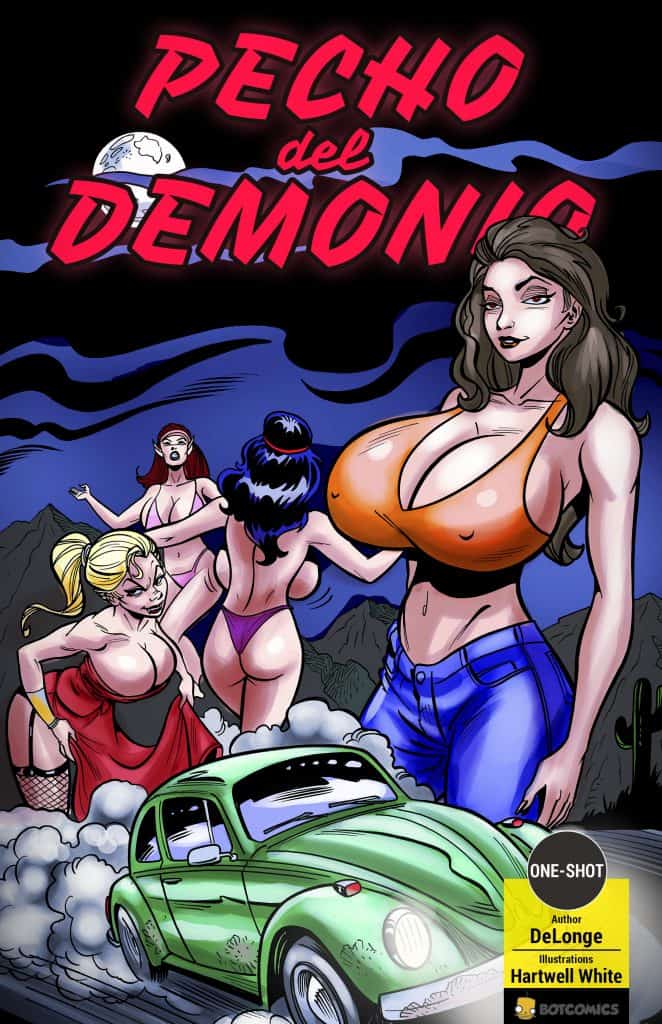 During a road trip, four milfs discover a unique bar with surreal bloodsucking patrons. Drinking, transformation, and chaos ensue.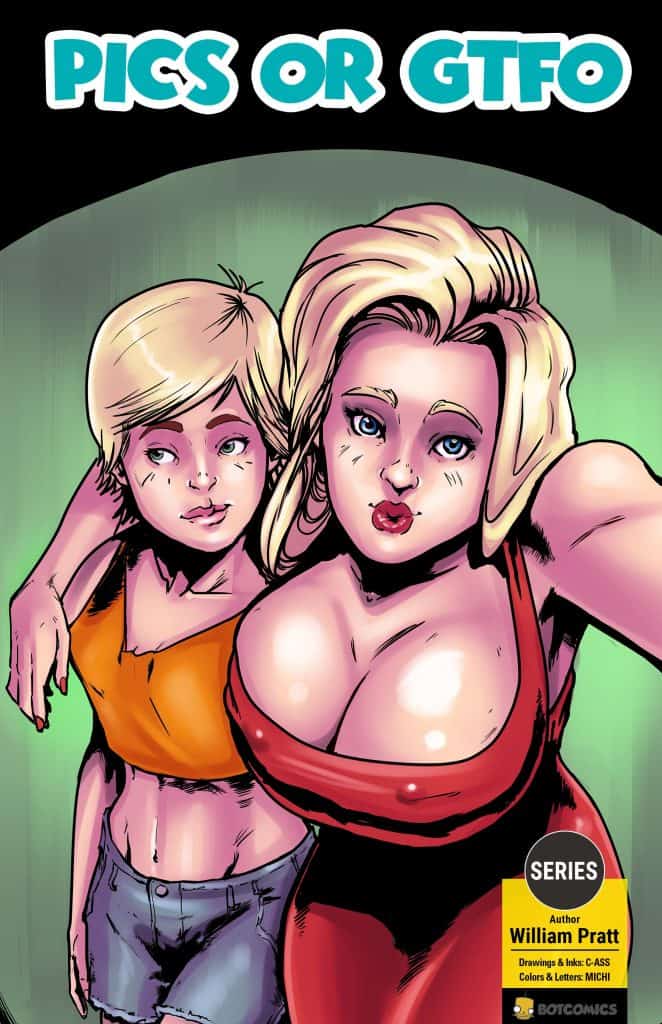 Patty has been hanging out on a forum for lovers of busty women, and she's been telling some tall tales.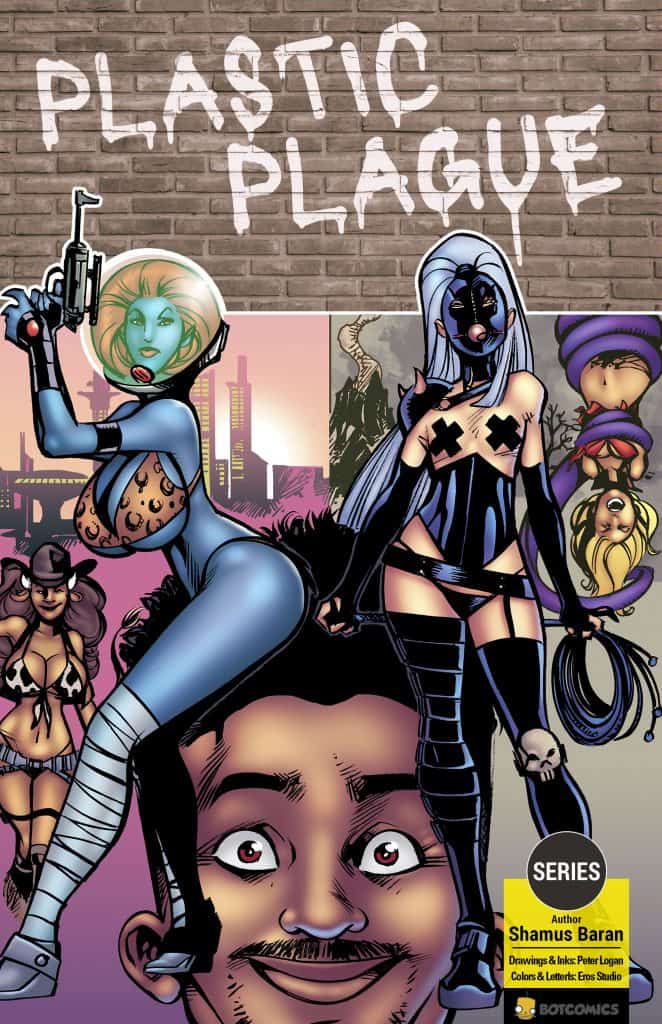 Fear nanomachines backfire, turning an unlucky everyman (and fetish enthusiast) into a sexual superhero!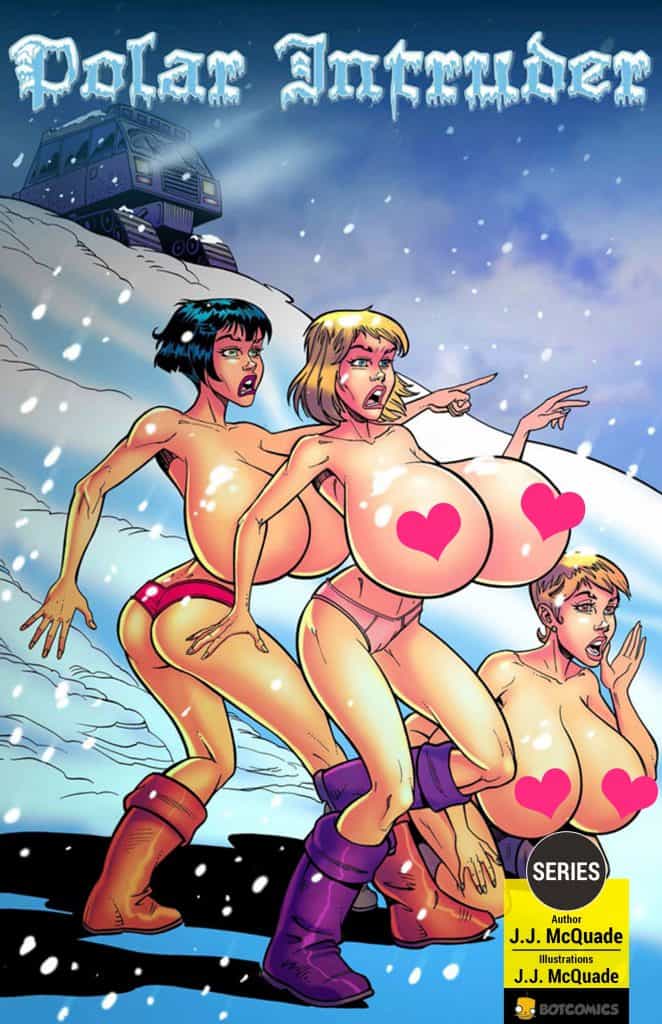 A polar base is ravaged by an alien. Three scientific girls are sent to investigate.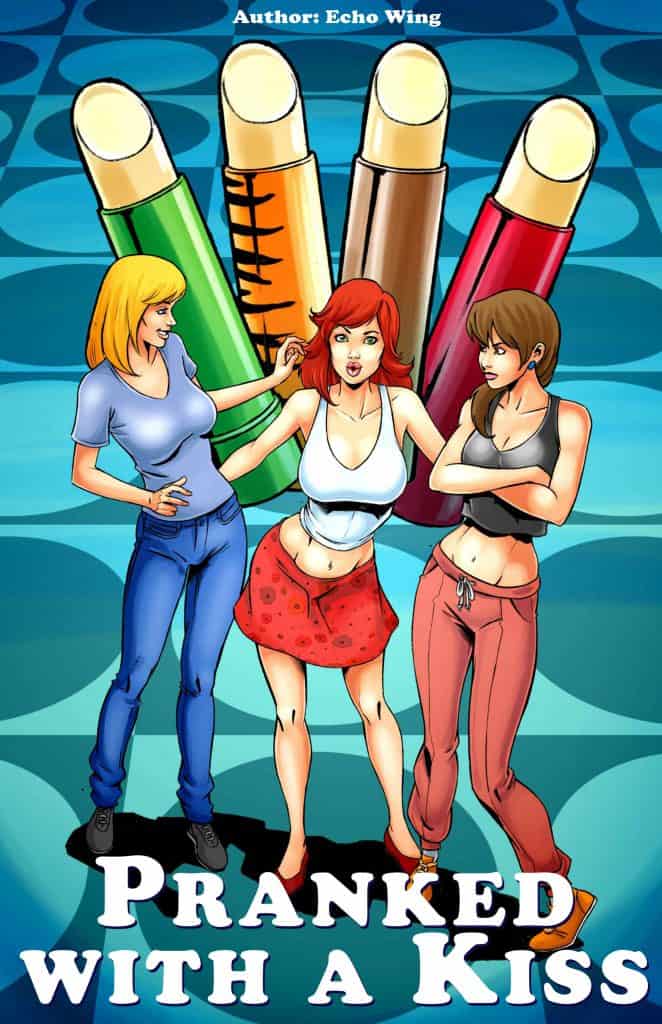 Bernice Coylan loves being a prankster, heedless of the consequences of her actions. When she discovers some mgic lipsticks that let her alter other people's anatomies, however, her indulgence leads her to causing a great deal of trouble for ther peers.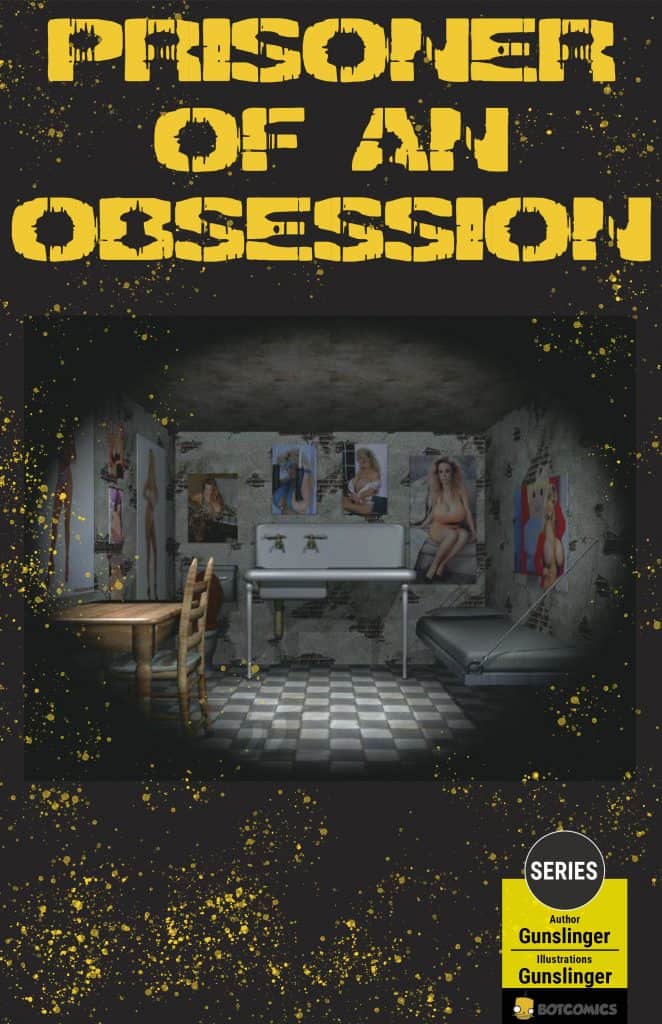 In a far-away dreamscape world, a man is held captive by a dominating giantess, who is intent on curing him of his obsession with large breasts… through torture!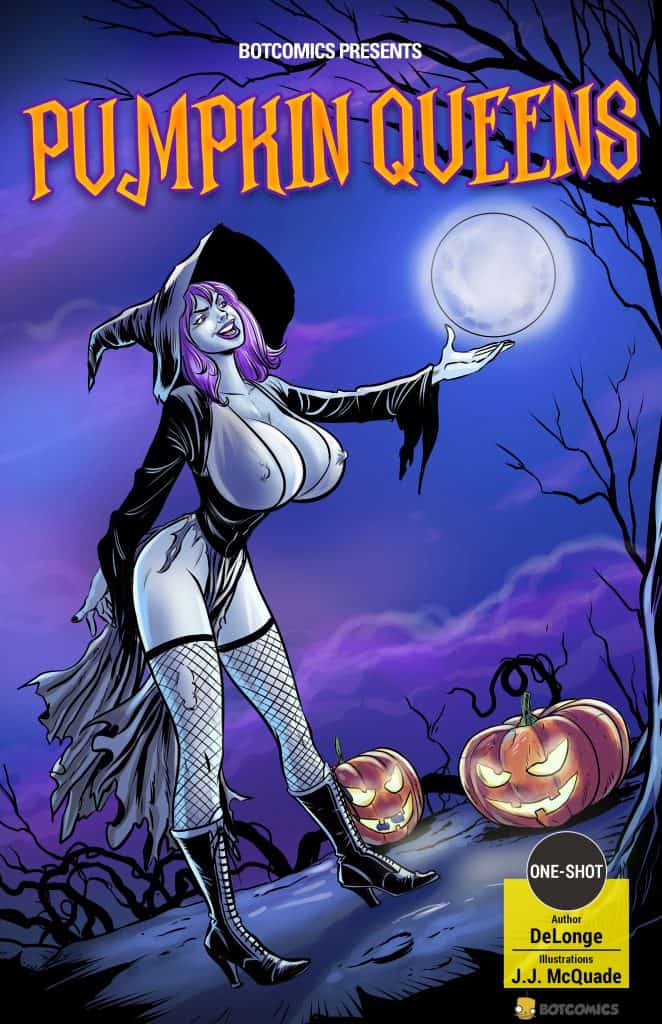 It's Halloween night, and magic is in the air. As Brittany attempts to join a new coven of witches, things go astray.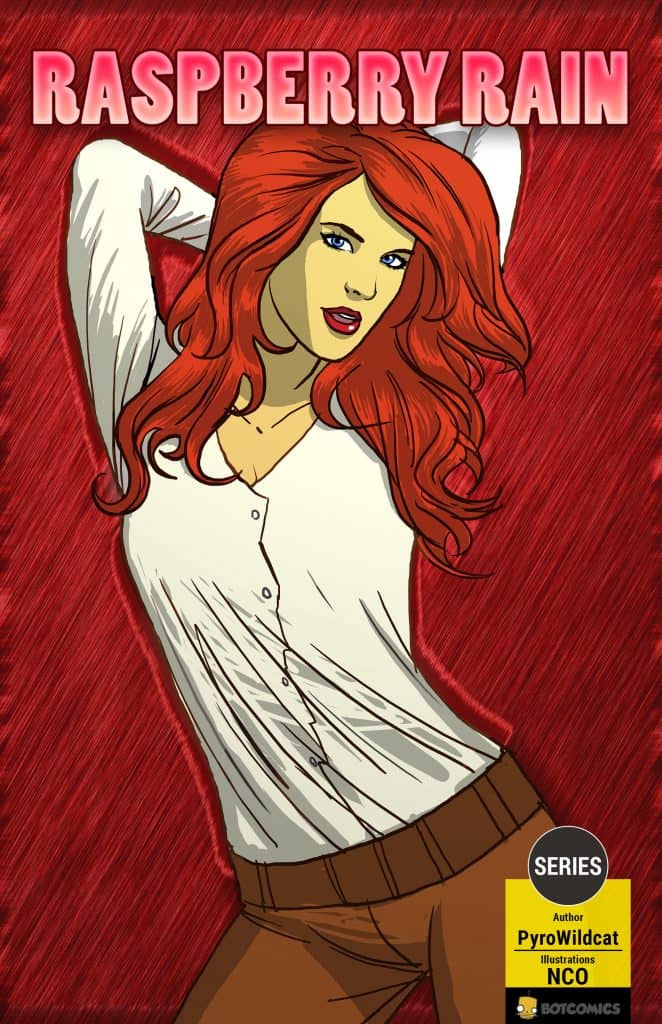 A girl finds her body lotion having a strange effect on her body. Review: Fans of multiple breast stories rejoice there are a lot more than two here.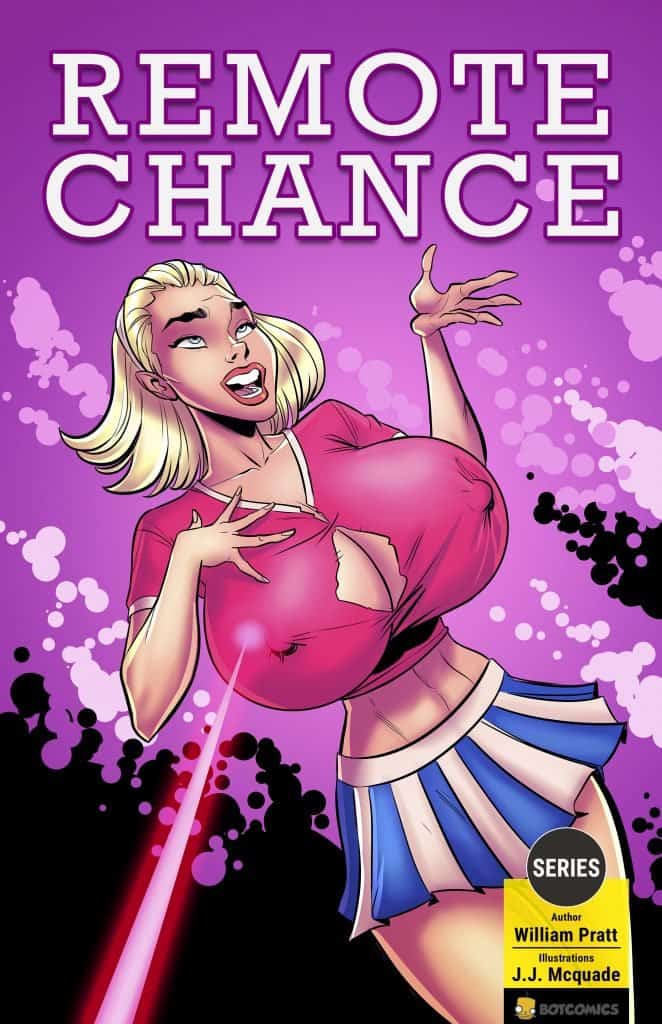 Rick's luck with the women has really turned around and Neil might have just found out why.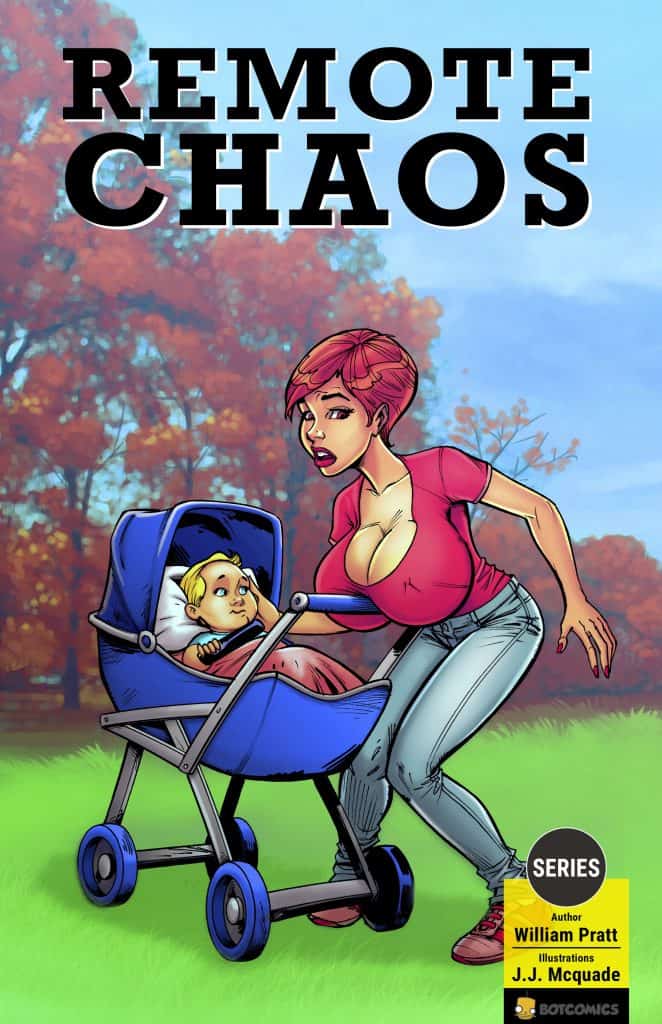 The most powerful device in the universe… In the hands of a baby!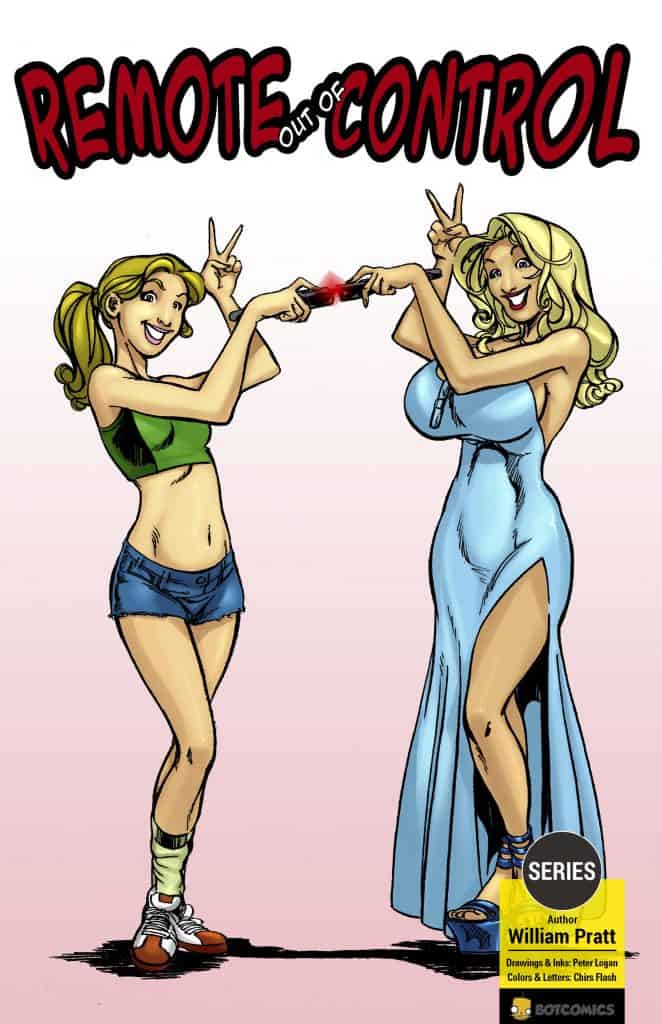 Chaos, and large breasts, follow the polyversal remote control.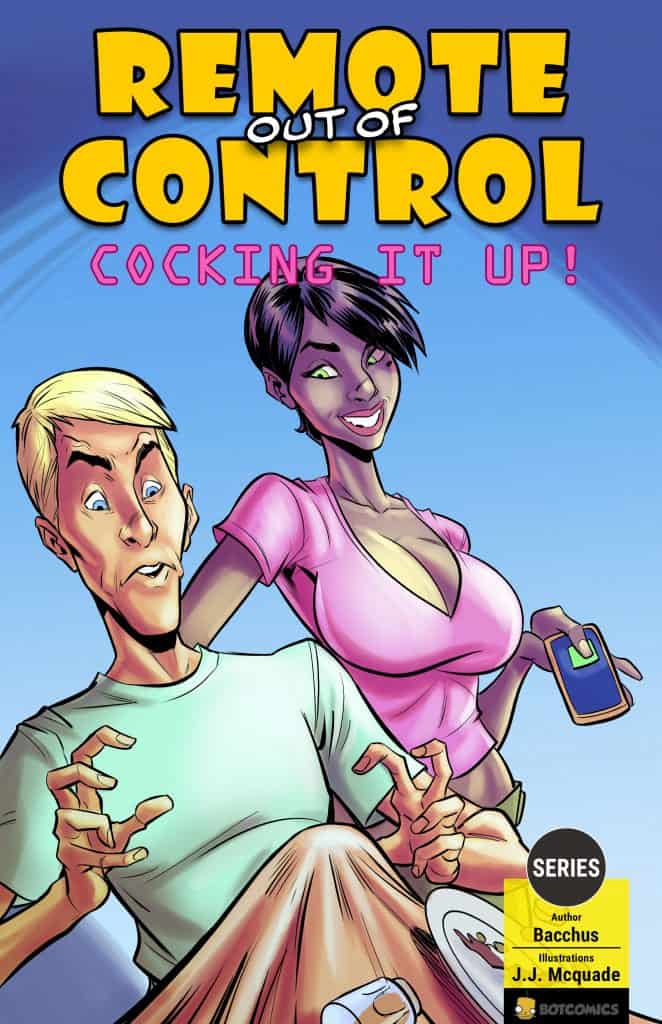 A reasonably sized cock isn't too much to ask for right? Taylor's friend has bigger plans in mind.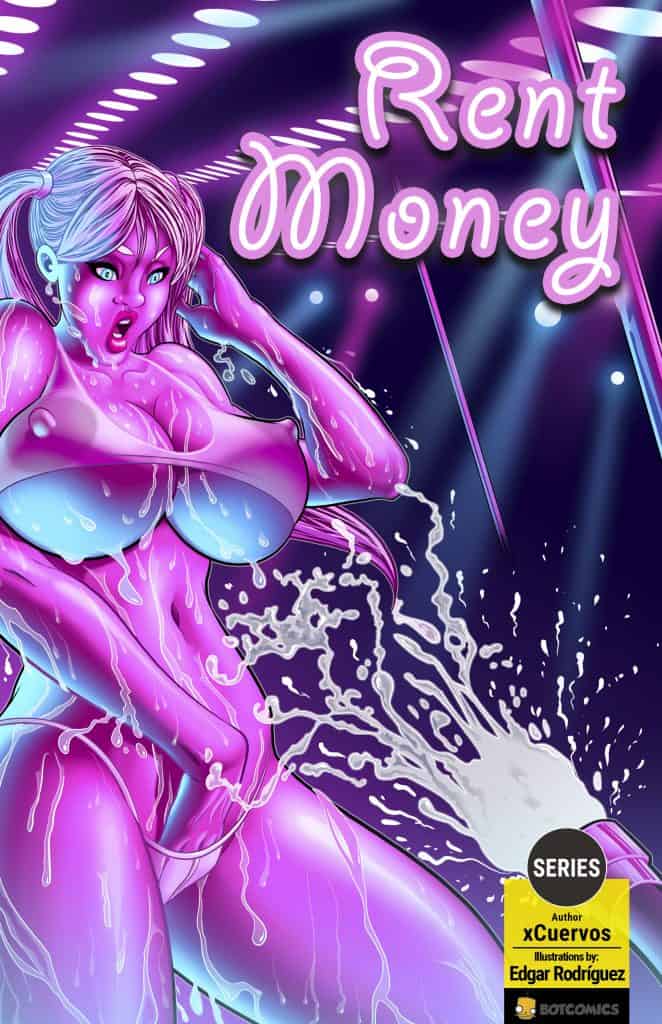 A college girl enters wet t-shirt contest to pay rent, finds "magic" lotion, swells to enormous proportions.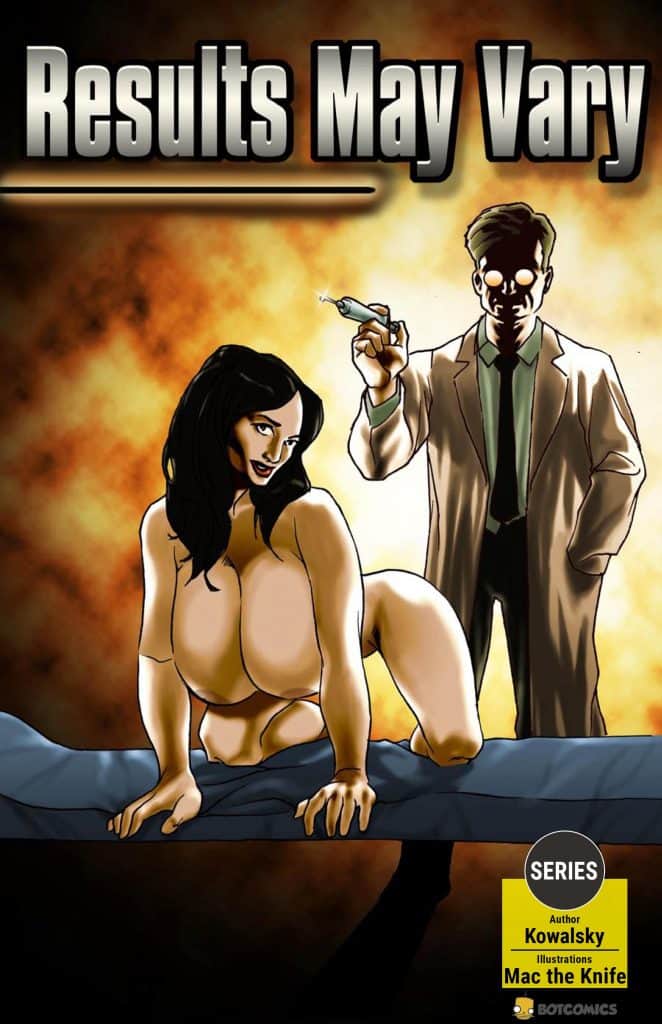 A new drug has some hypertrophic side effects for a married couple.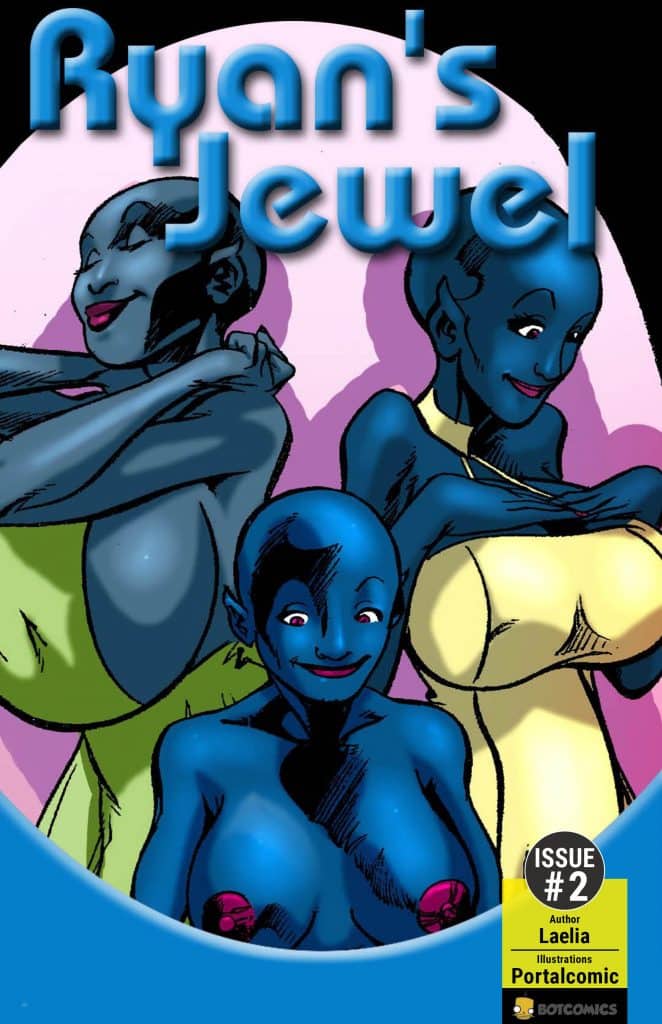 A new tale of Ryan, human ex-pat among the telepathic Azurites. Following a hunch, his alien girlfriend Tiny performs an experiment that unleashes a new psychic talent in him. Using it, Tiny explores her own secret fantasies, and casts off the usual physiological limits on the mating display provided by her naturally expandable bosom.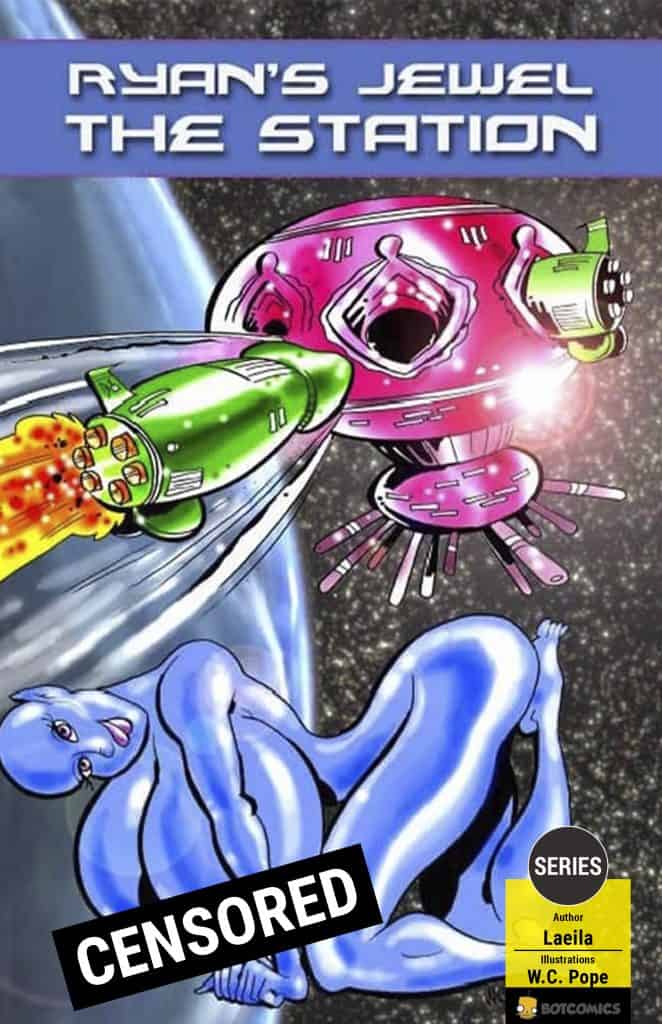 Ryan continues his amazing adventure with the sexy blue alien Sapphire. They plot a course to a station in outer space, where they meet up with the rest of Saphire's friends, who all have special talents of their own, as well as their unique ability to enlarge their breasts when horny.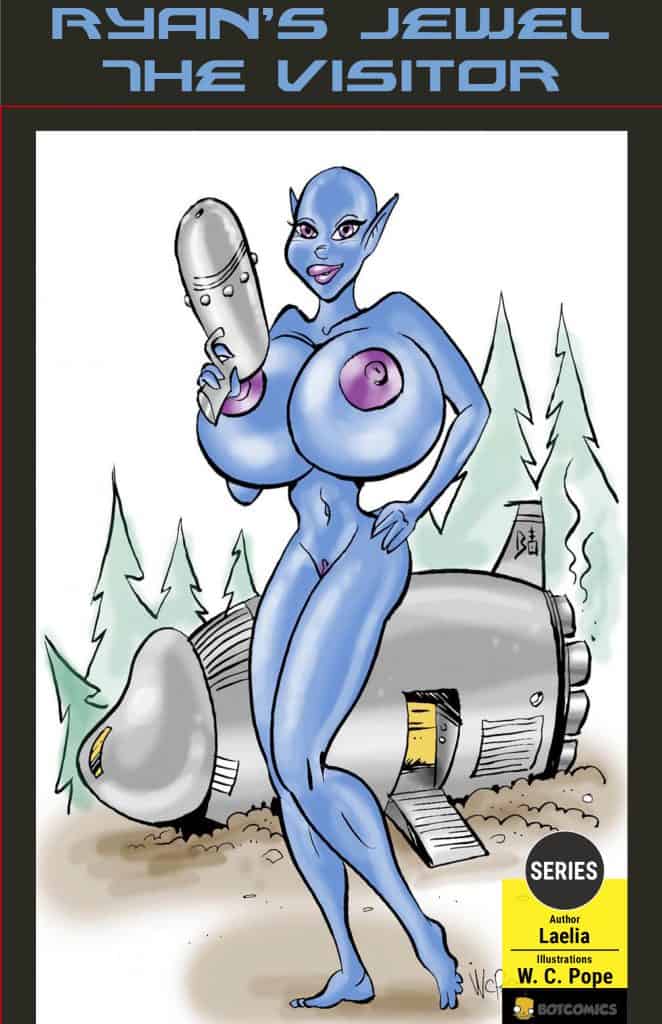 An alien crashes on planet earth and is stranded. She meets Ryan, a soon-to-be-graduated engineering student who can help her in more ways than one.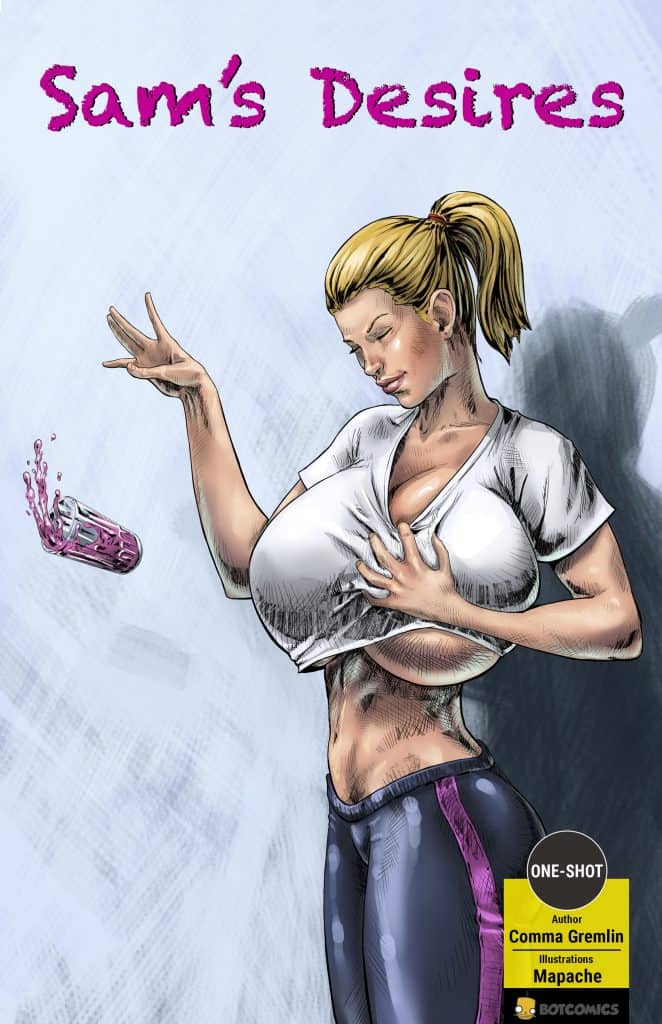 A young woman envious of her friend's larger breasts takes pills to make her own grow bigger.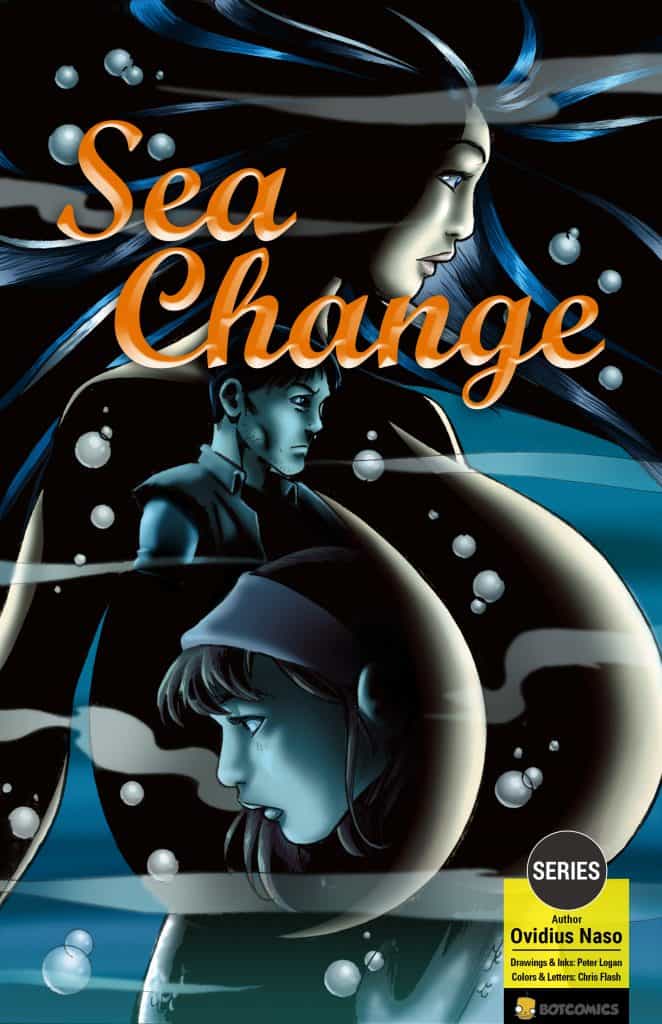 The chronicles of a marine scientist who becomes a mermaid in order to escape an underwater death. After his transformation, he must adapt to his new life, but can't forget the woman he loved.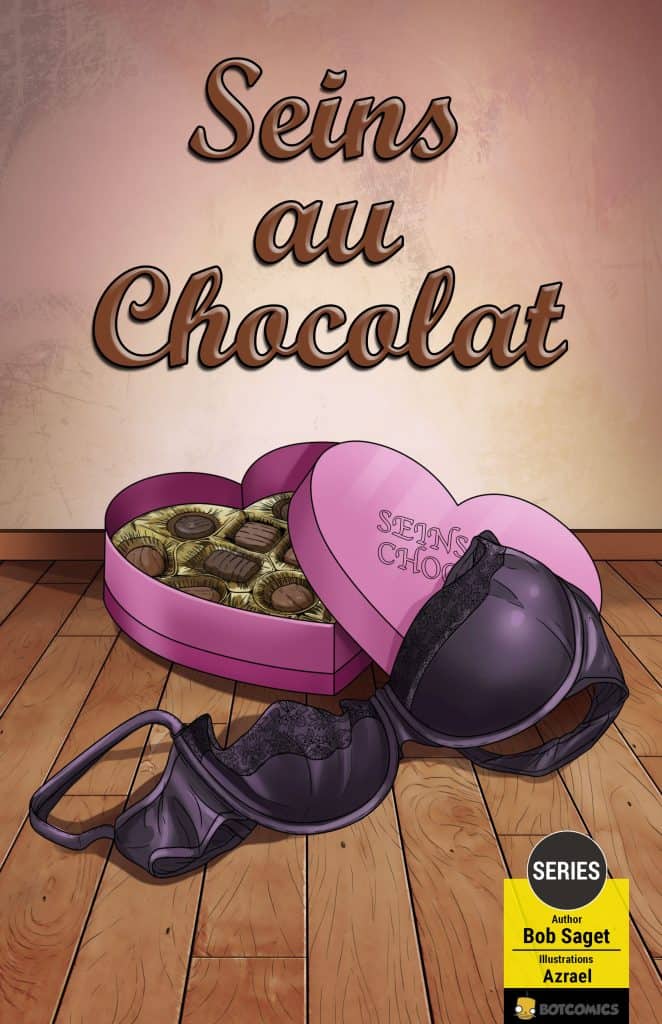 A man givers his lover a chocolate gift that makes her breasts grow!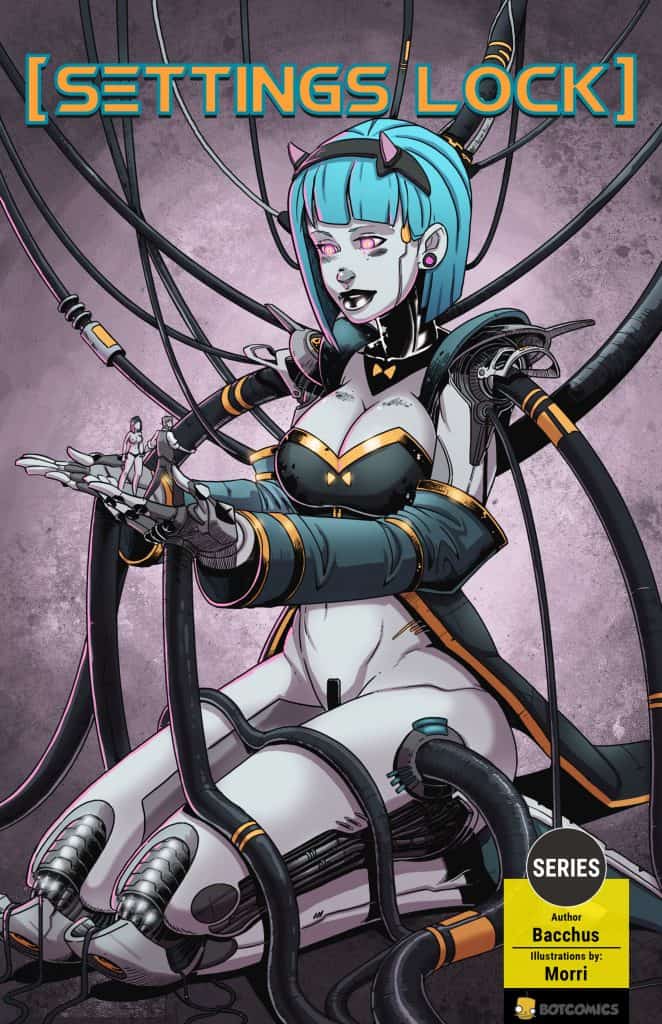 Androids have been built to fulfill your every whim– but what happens if that whim is to be dominated and watch your wife fucked into senselessness?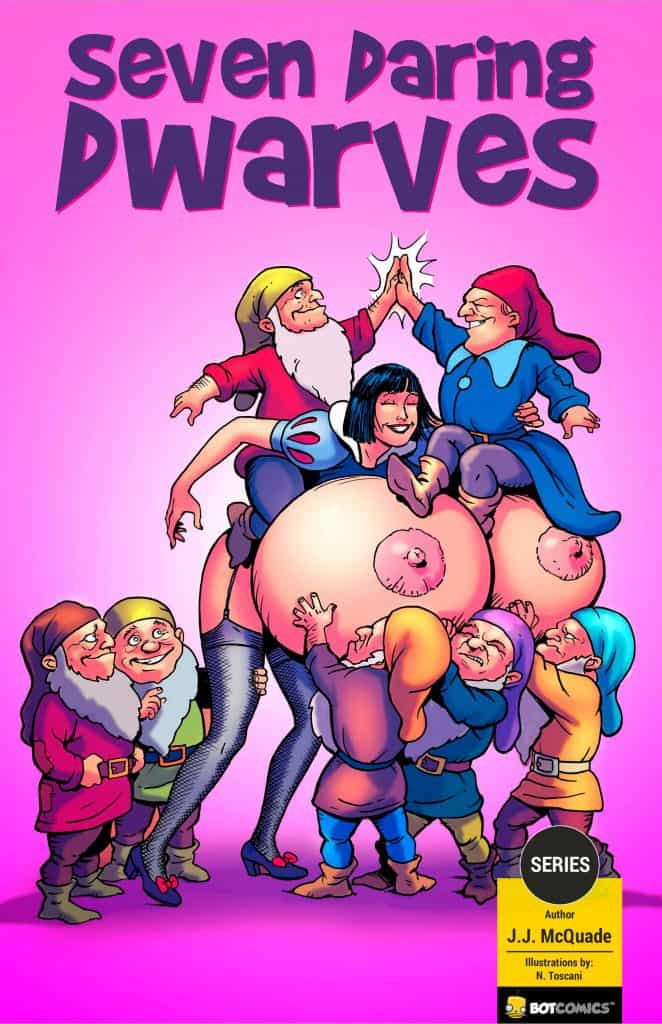 A twist on the classic tale, Snow White is a somewhat demanding house guest of seven daring dwarves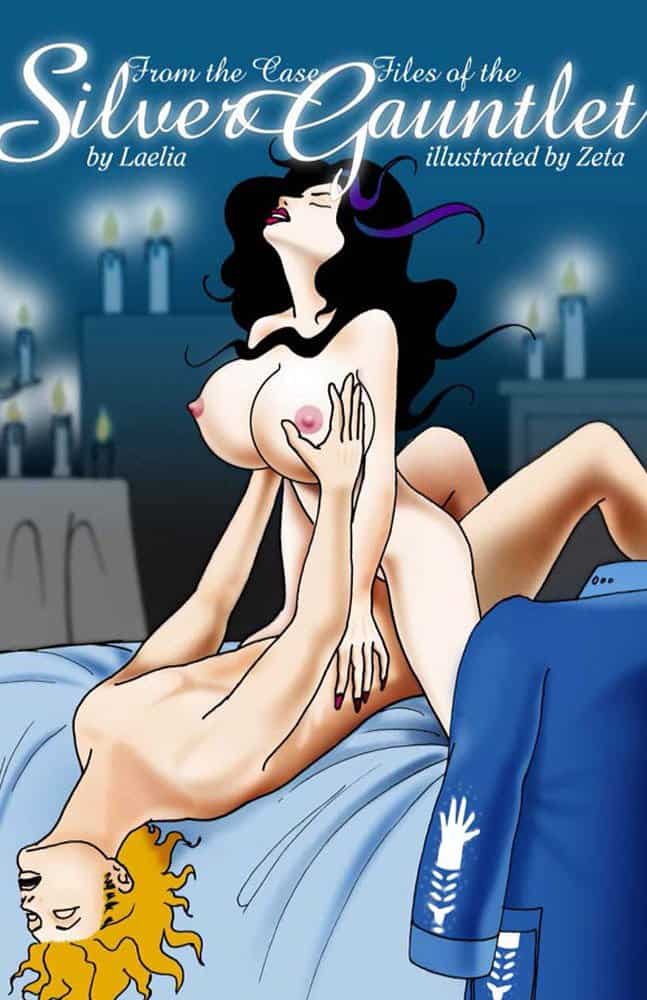 From the case files of the Silver Gauntlet, Lady Katherine and Sir Kendrick travel the land correcting magical misdeeds in the name of justice and holy order. Our two magical investigators find a most unusual mystery when women from different villages are all stricken with a sudden case of breast expansion.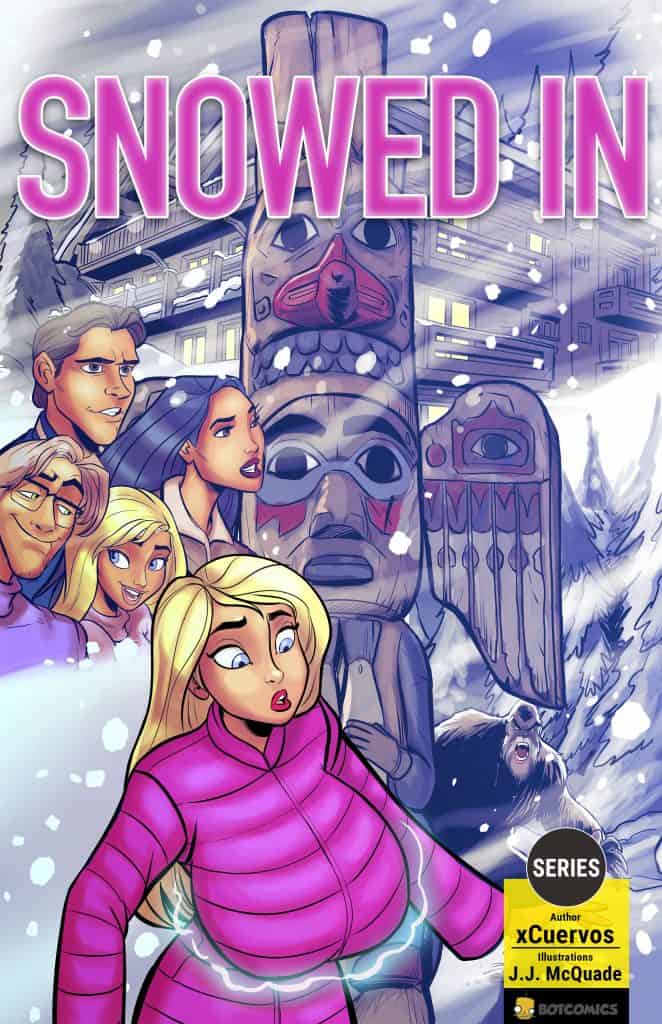 A group of horny college students reuniting at a mountain getaway find themselves expanded, stalked, and snowed in!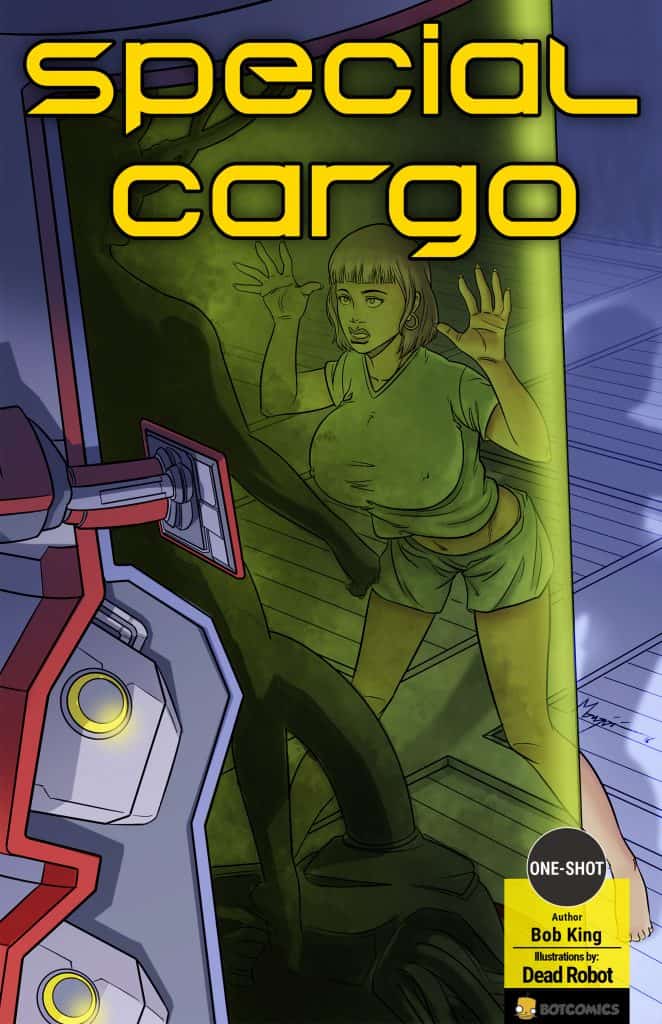 Mary has been given a very special, high priority assignment. To take an special cargo to Mars!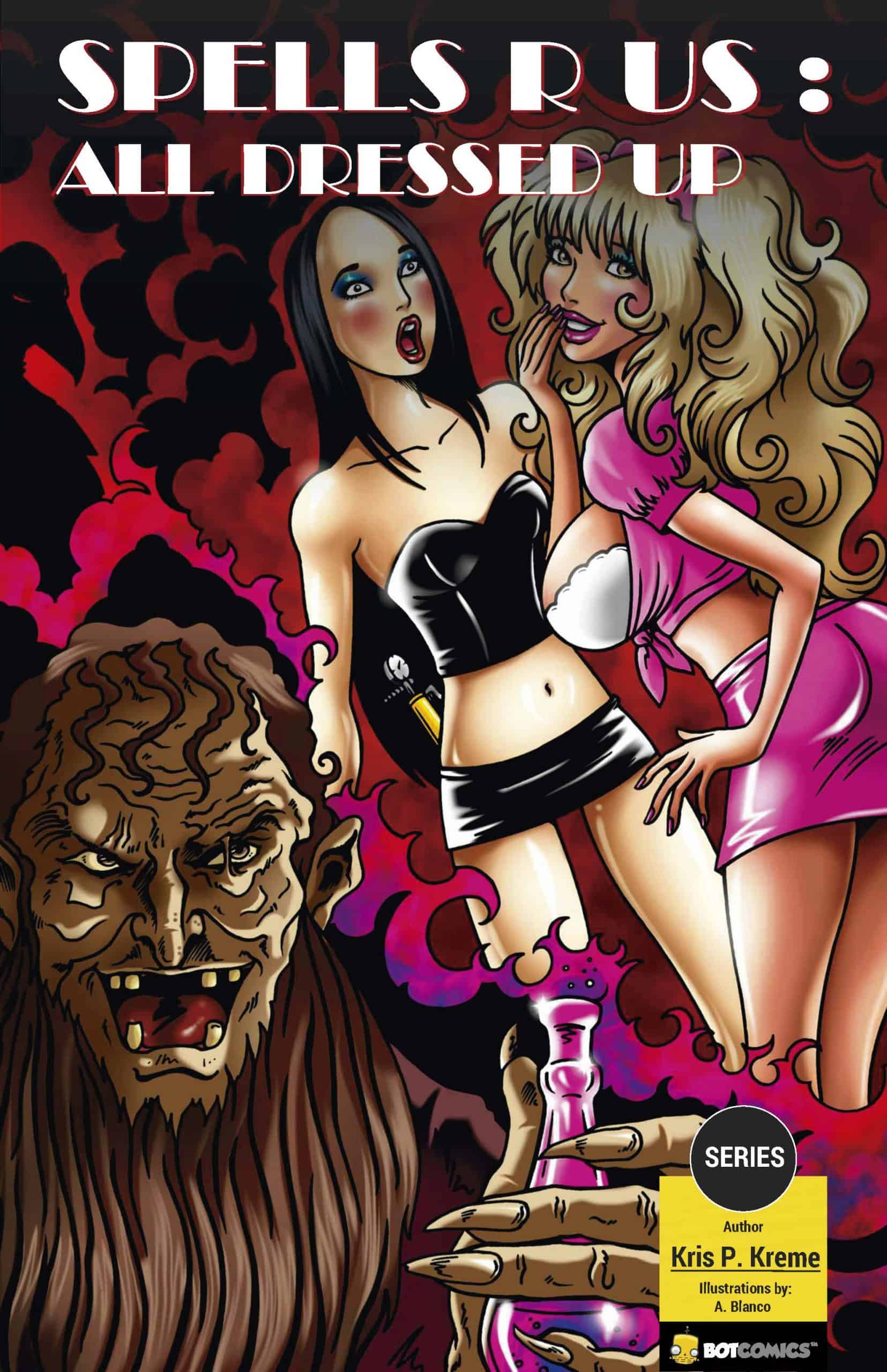 Cindy and Keiko are college roommates and friends, yet they are at opposite ends of the spectrum in many ways.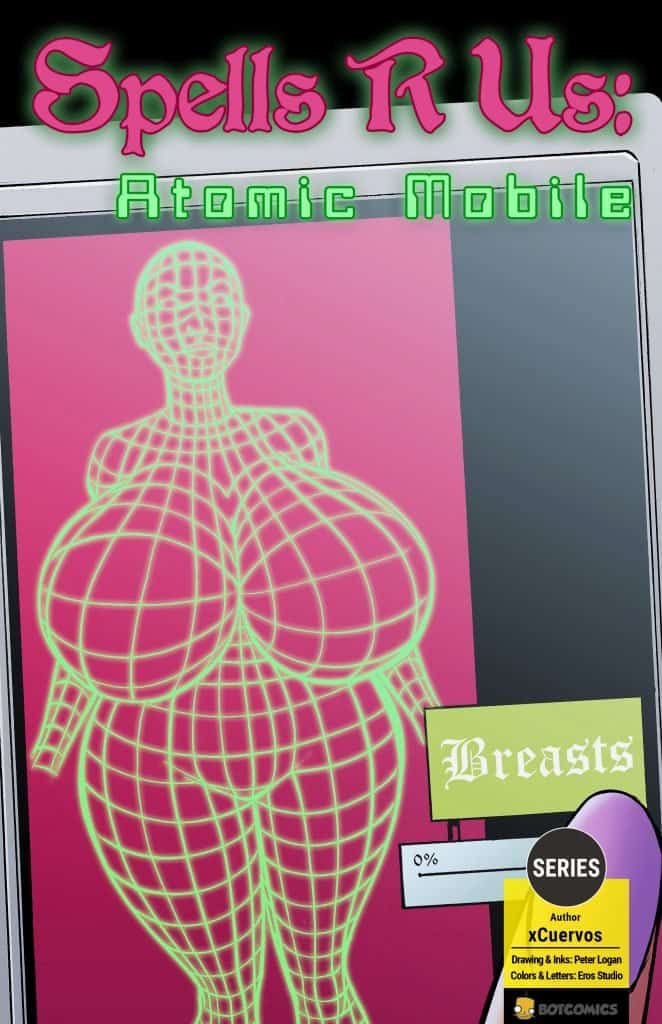 The owner of a failing phone shop finds a mysterious mobile app that promises to boost her business!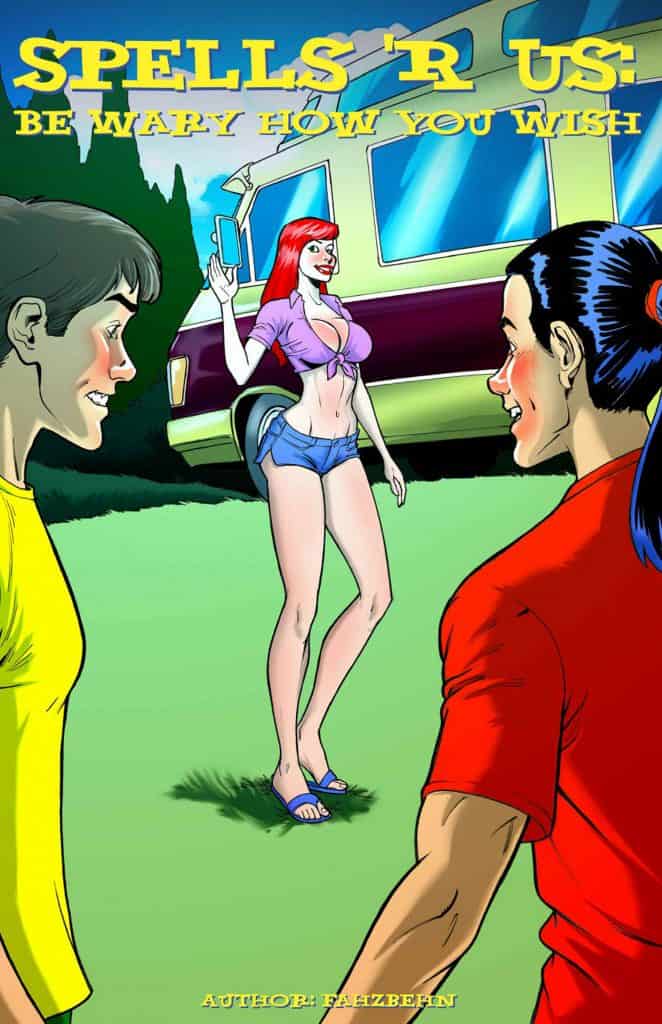 Two friends go on a camping trip. Both make wishes where a river spirit overhears them. However, one's friend wish to become popular is misunderstood, changing him into something else entirely.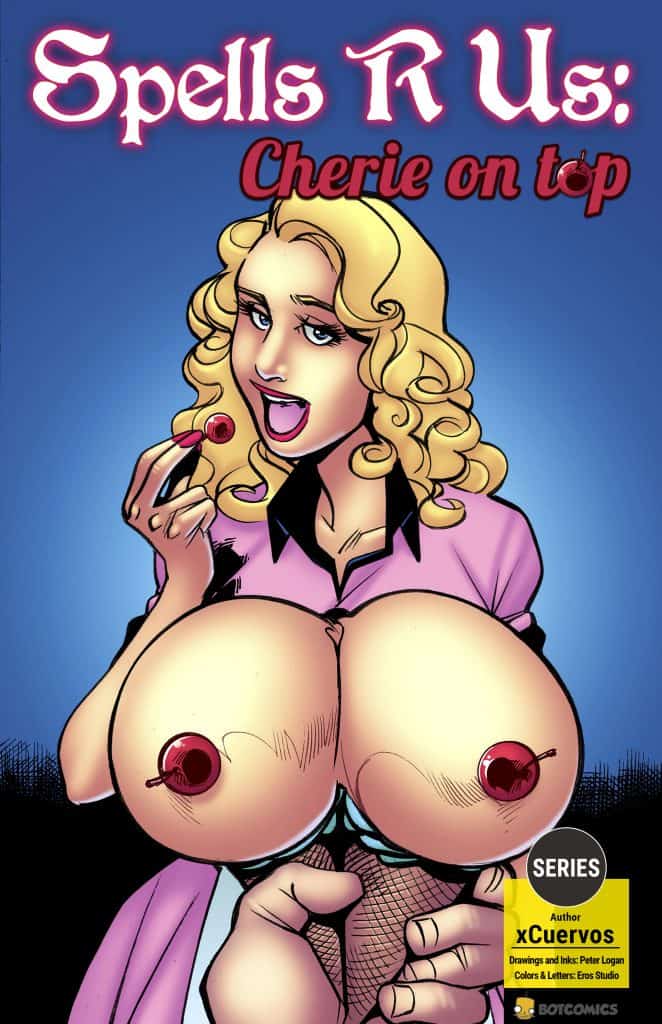 A supply of magic cherries might lead to Double Scoops becoming a huge new center of attention!
Get transported to a 16-bit world! Traveling through a series of classic videogame-inspired levels, Alice races to rescue Sheron from the evil Dreadoron!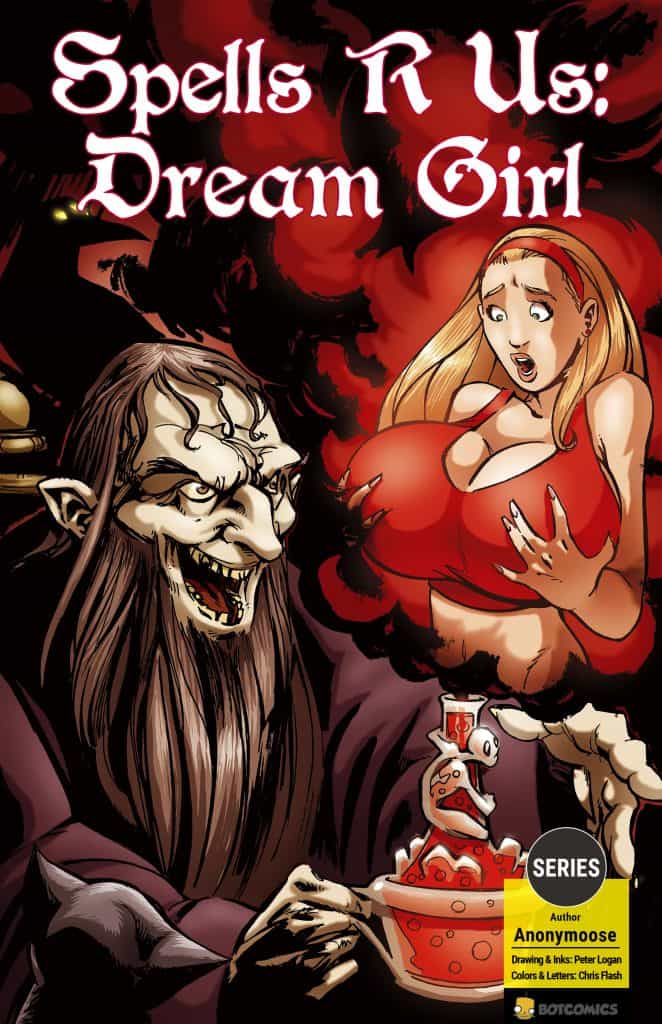 When Elizabeth wants to get the attention of the school's #1 hunk and quarterback, she enlists the help of a conniving old wizard.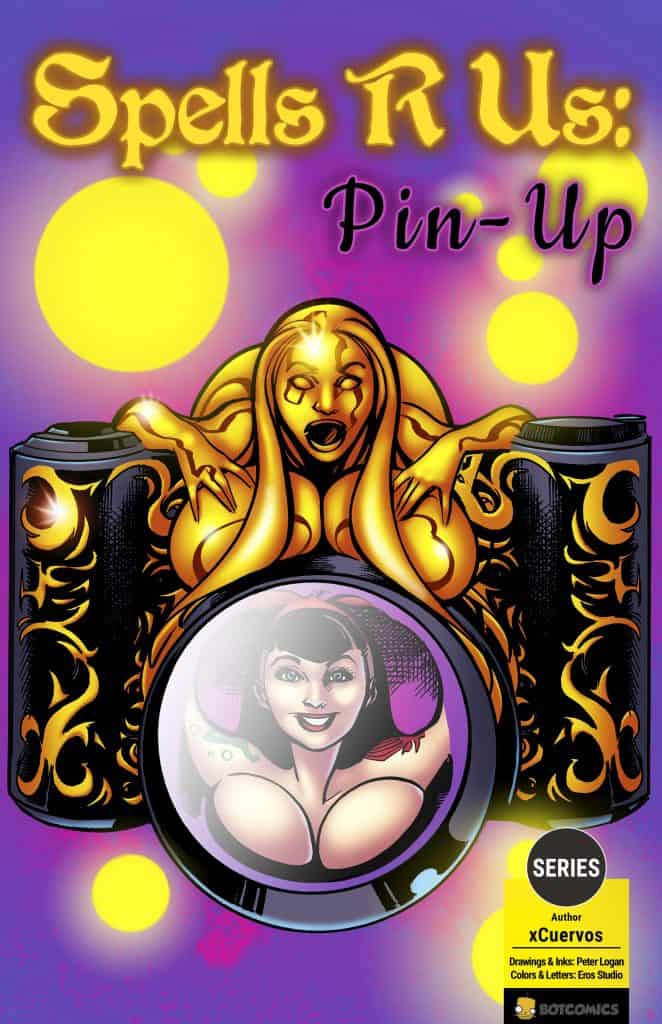 A rockabilly model finds herself in possession of an enchanted camera that adds weight to its subjects with every photo.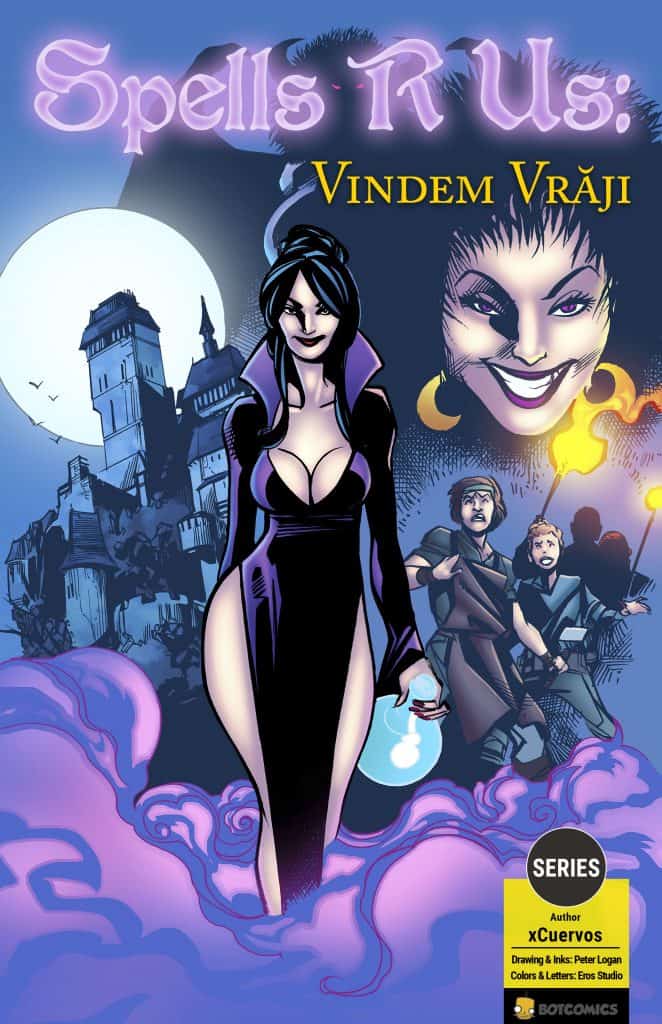 Long ago, a spurned Countess made a deal with a strange old man, and unleashed a lustful spirit upon Eastern Europe.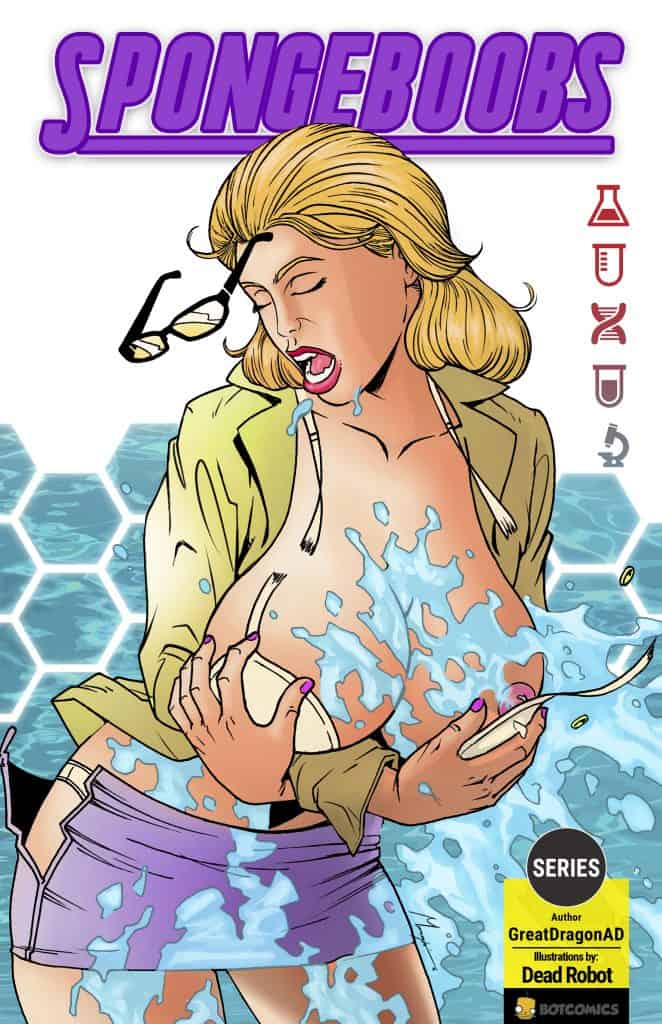 Julia Millers becomes chosen test subject for TriBeauty's new product, Aqua Youth.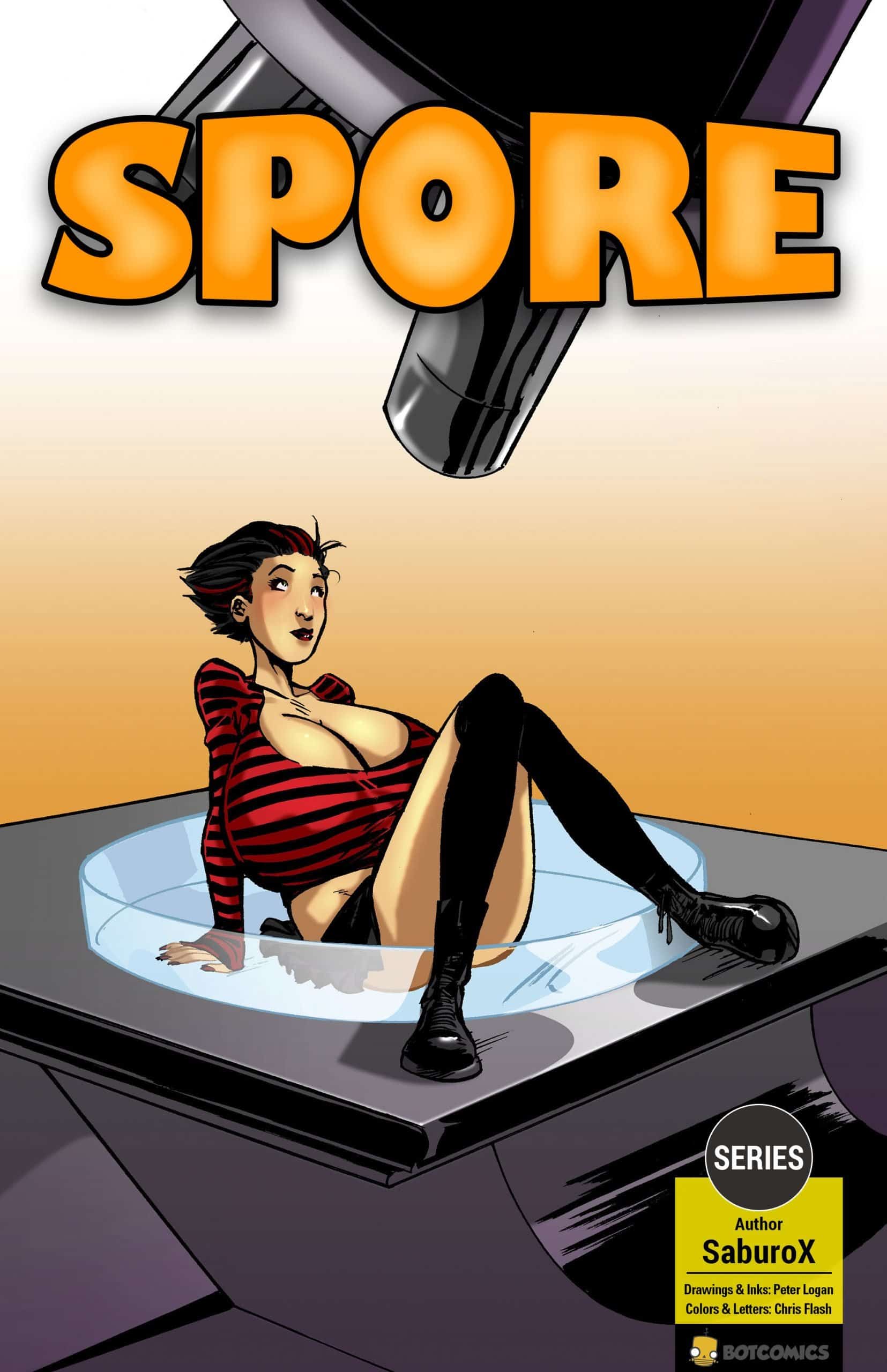 Let's enjoy this new kind of comic of a new author: SaburoX. Welcome and thanks for your work!! =)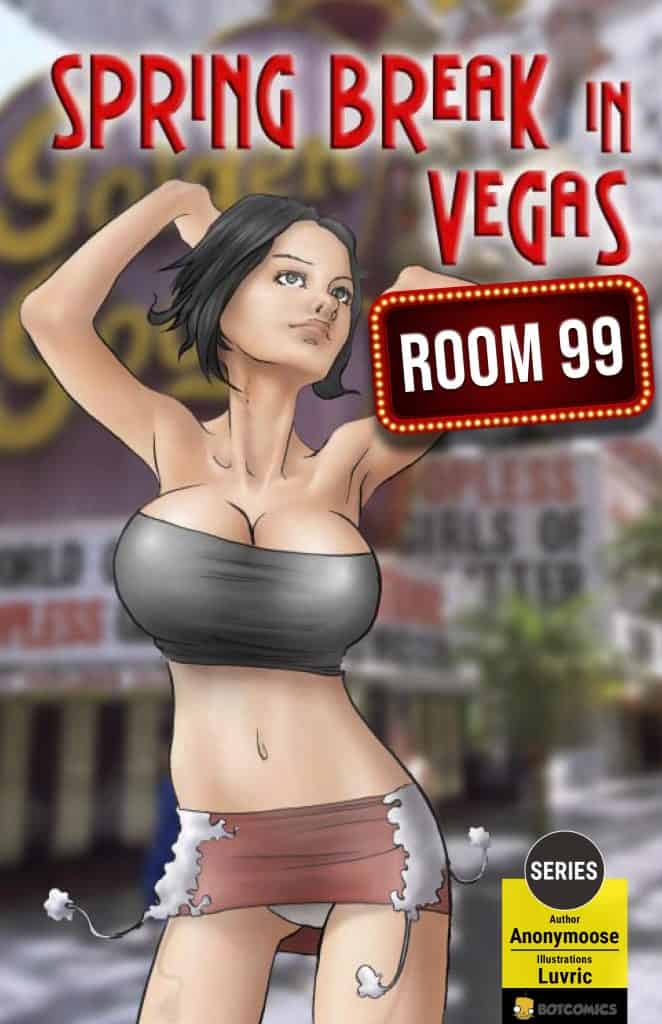 The continuing story of a woman who has undergone an experimental form of breast augmentation which injects fat cells into the breast tissue. As her addiction and breasts grow, she finds herself living a wild and dangerous life in Las Vegas. Sequel to Addiction.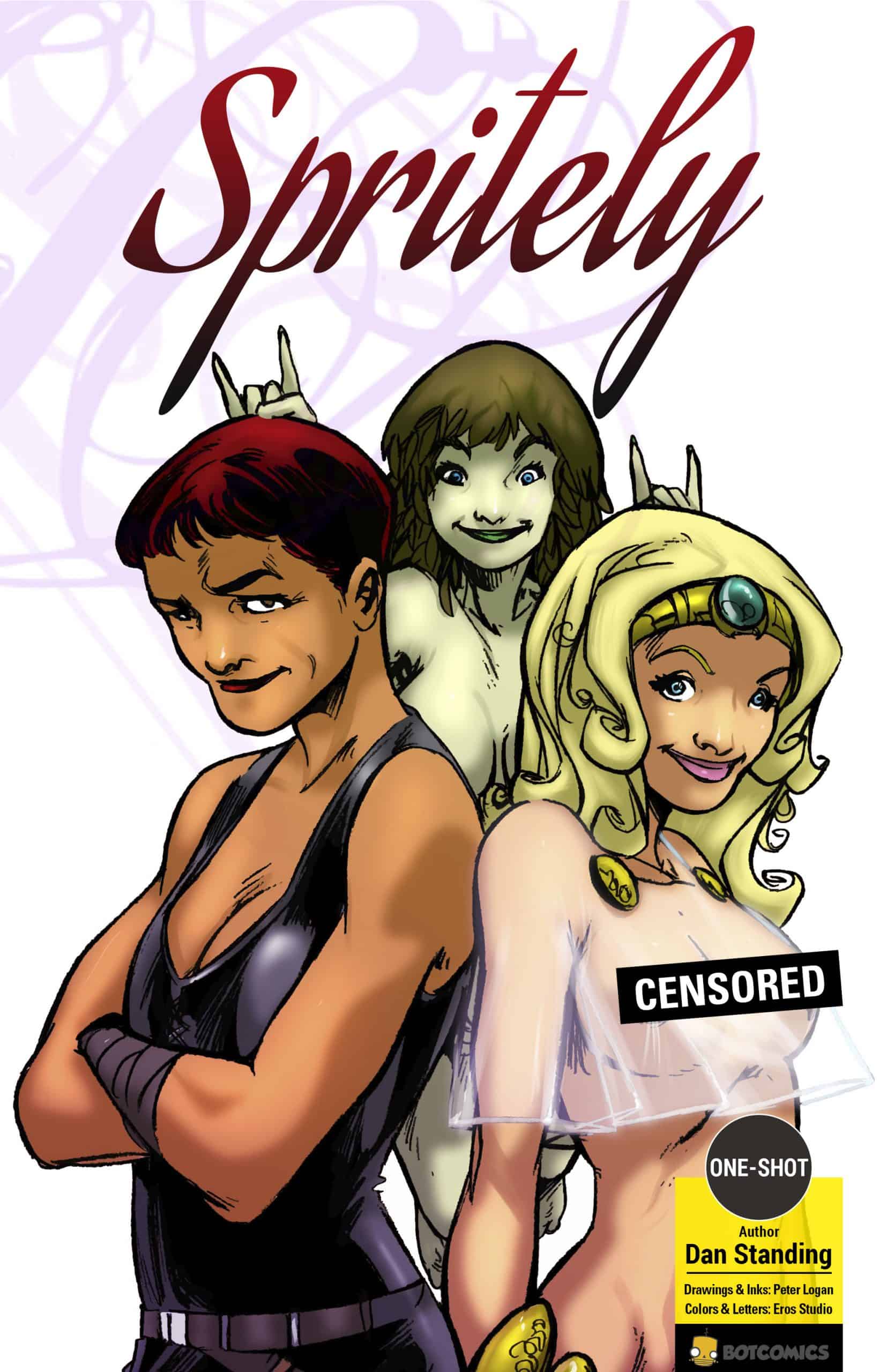 A bounty hunter and her catch encounter a forest nymph who grants them each 3 wishes.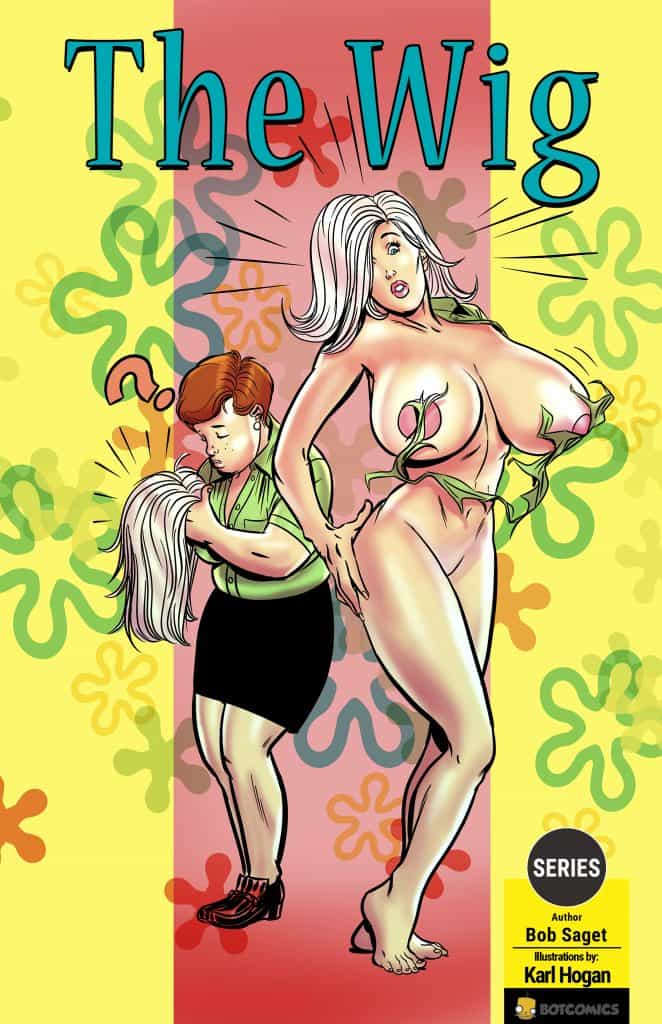 Two women fight over a wig that grants the user an incredible busty body..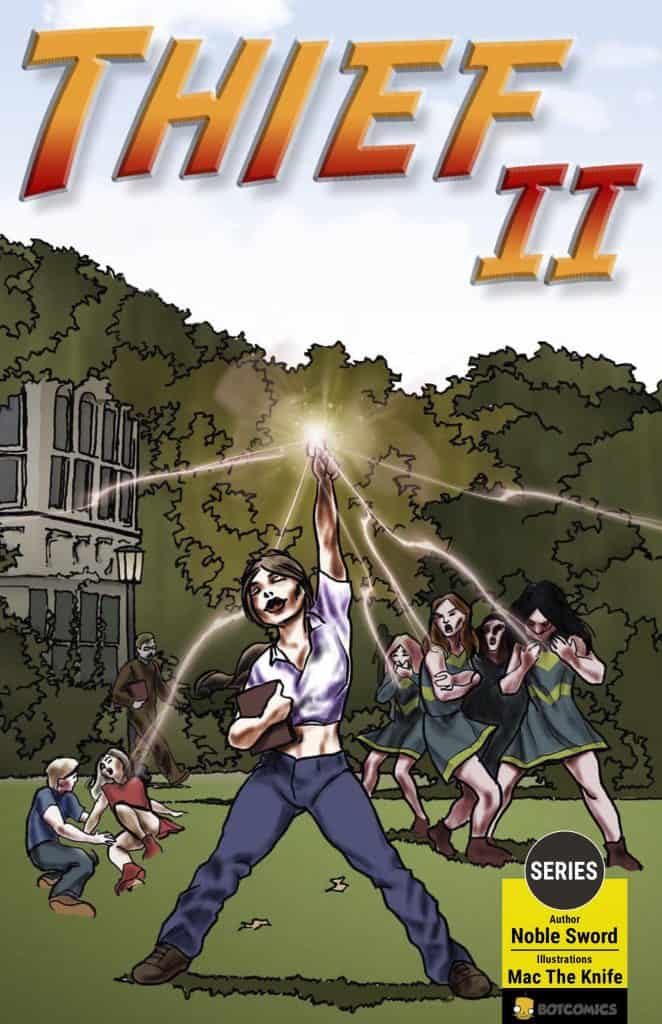 A mysterious coin which steals breasts is passed from one owner to the next. This is the story of Ruby, a young woman who finds joy in using the coin for a brief time.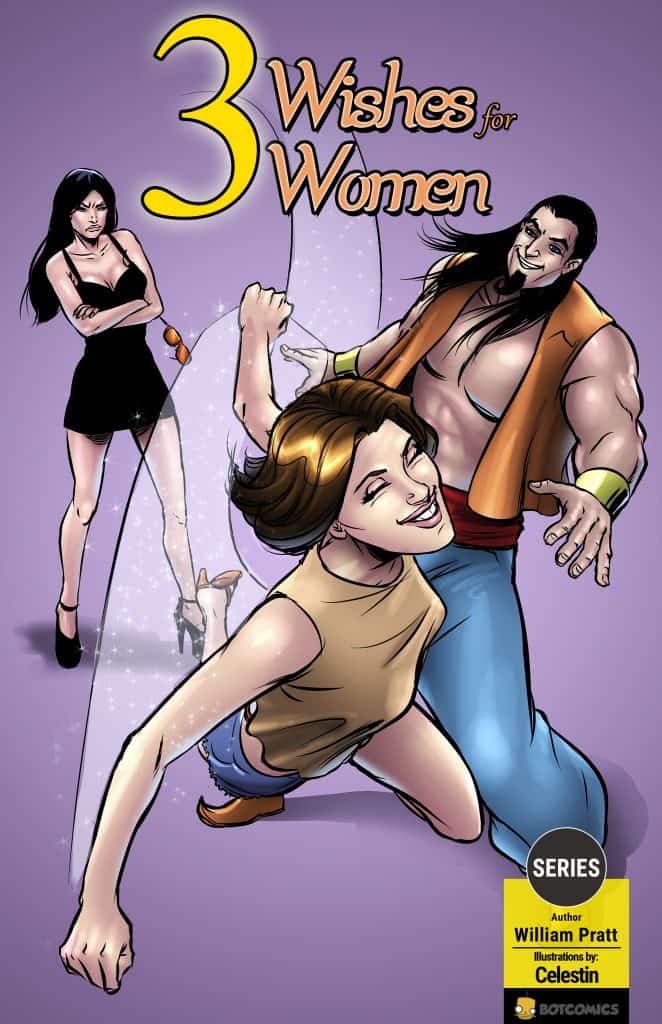 Three ladies. Three wishes. What could go wrong?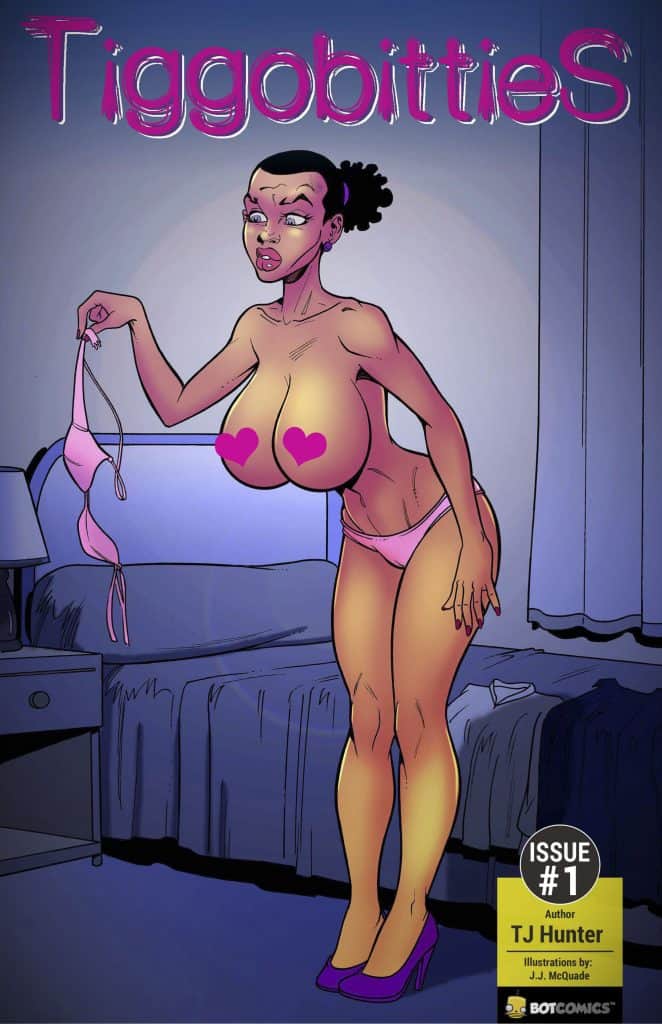 A working woman gets a coveted job and uses her growing breasts and ass to keep improving her quality of life.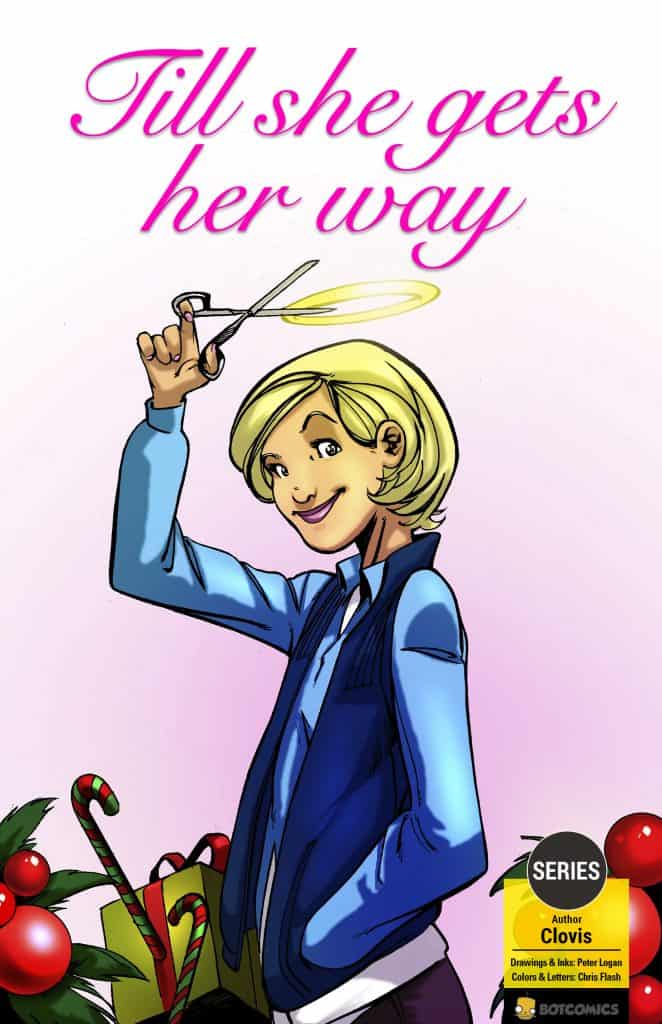 A girl finds herself growing until she gets her own way.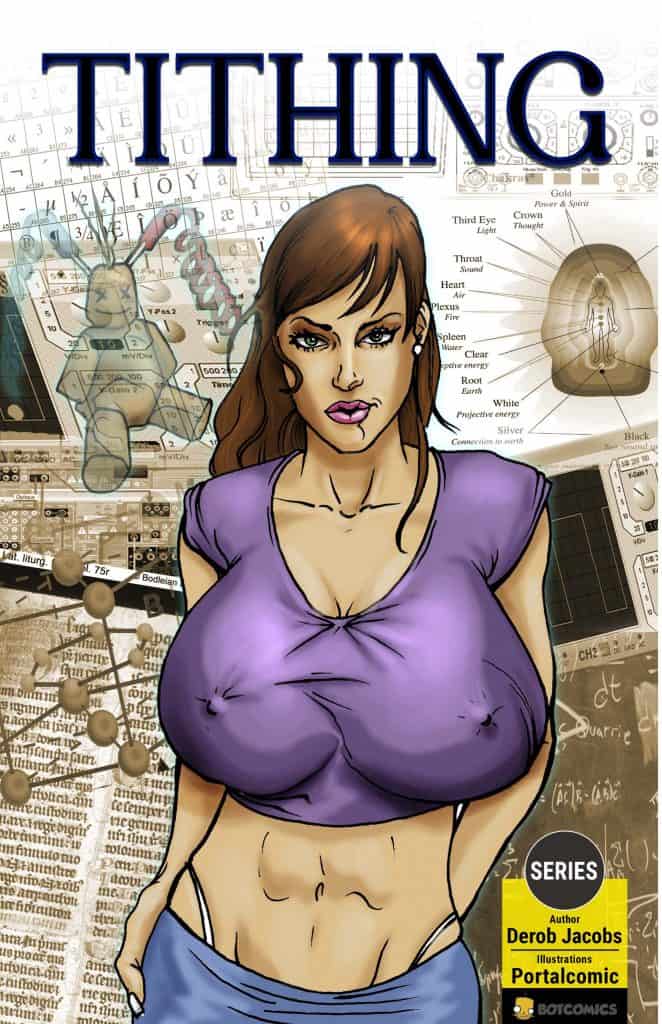 Rae creates a device that can reallocate physical attributes from the masses to a single Individual. When her friends tell their significant others – sexiness and mishaps are simply bound to ensue.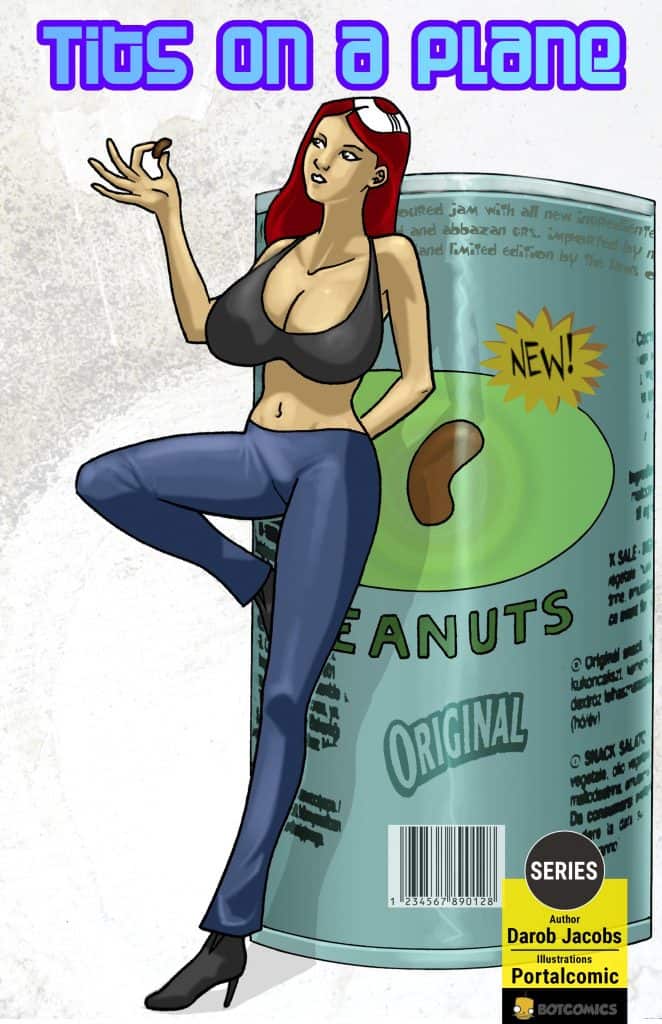 A woman's peanut allergy causes trouble on a plane.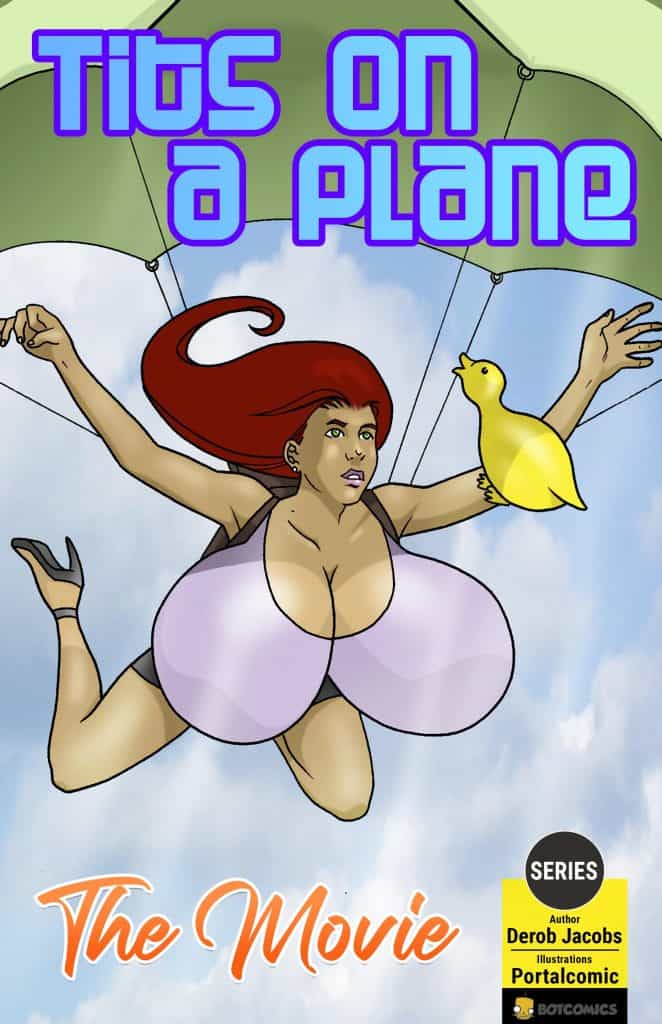 Movie executives pitch an idea about breasts growing.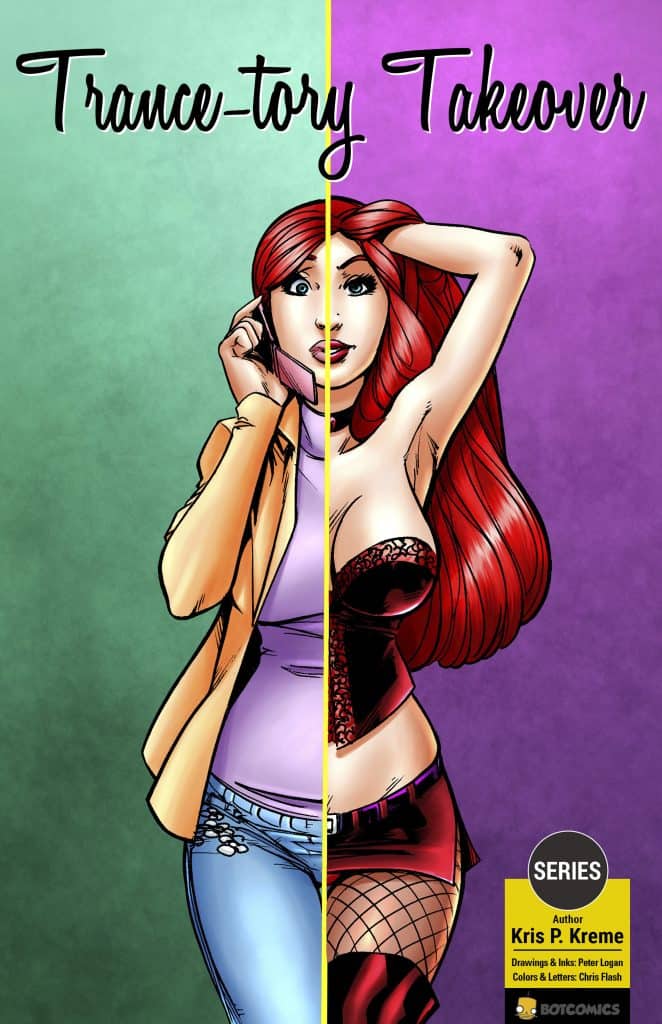 Trance-tory Industries manufactures and provides products and services. Now they are taking over, perverting one mind at a time.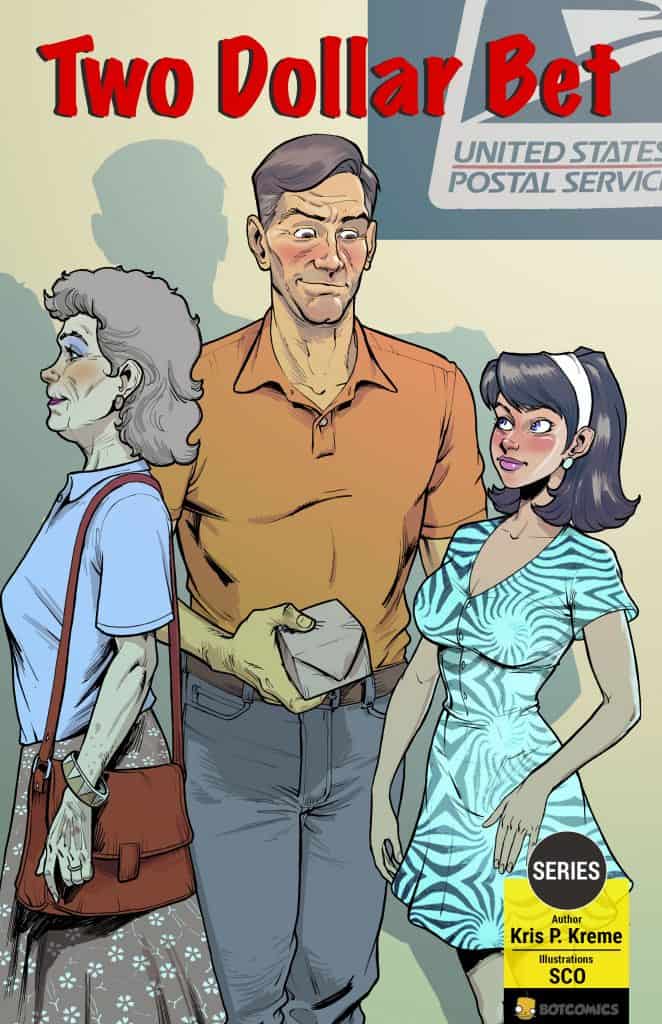 Kimberly is new in town, a college student only having recently moved into her dorm.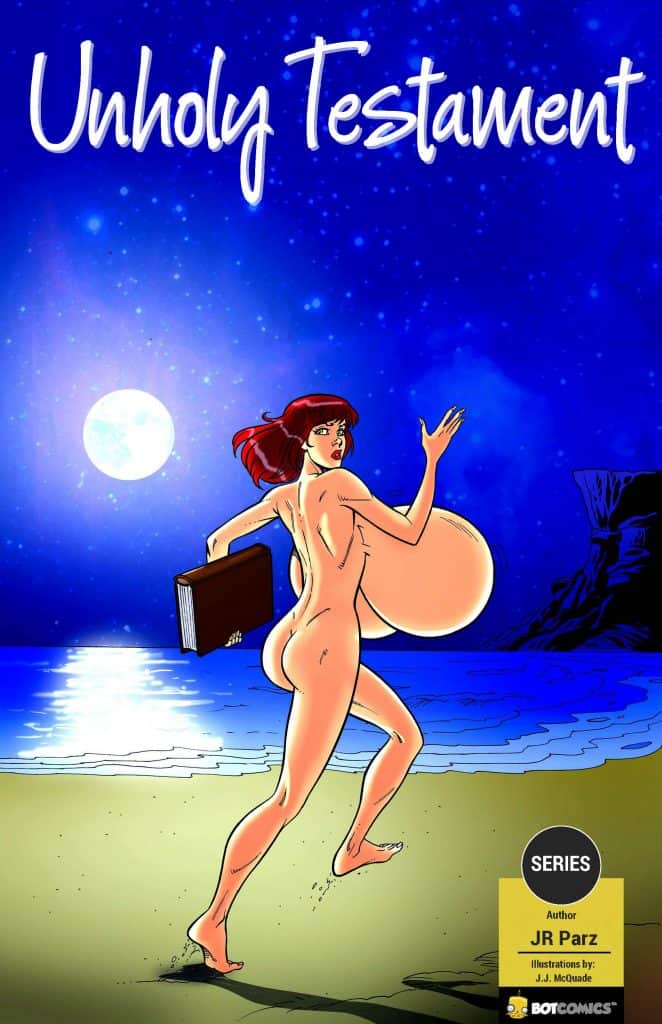 The Unholy Testament is the Warlock's Bible, and no female can touch it without being corrupted.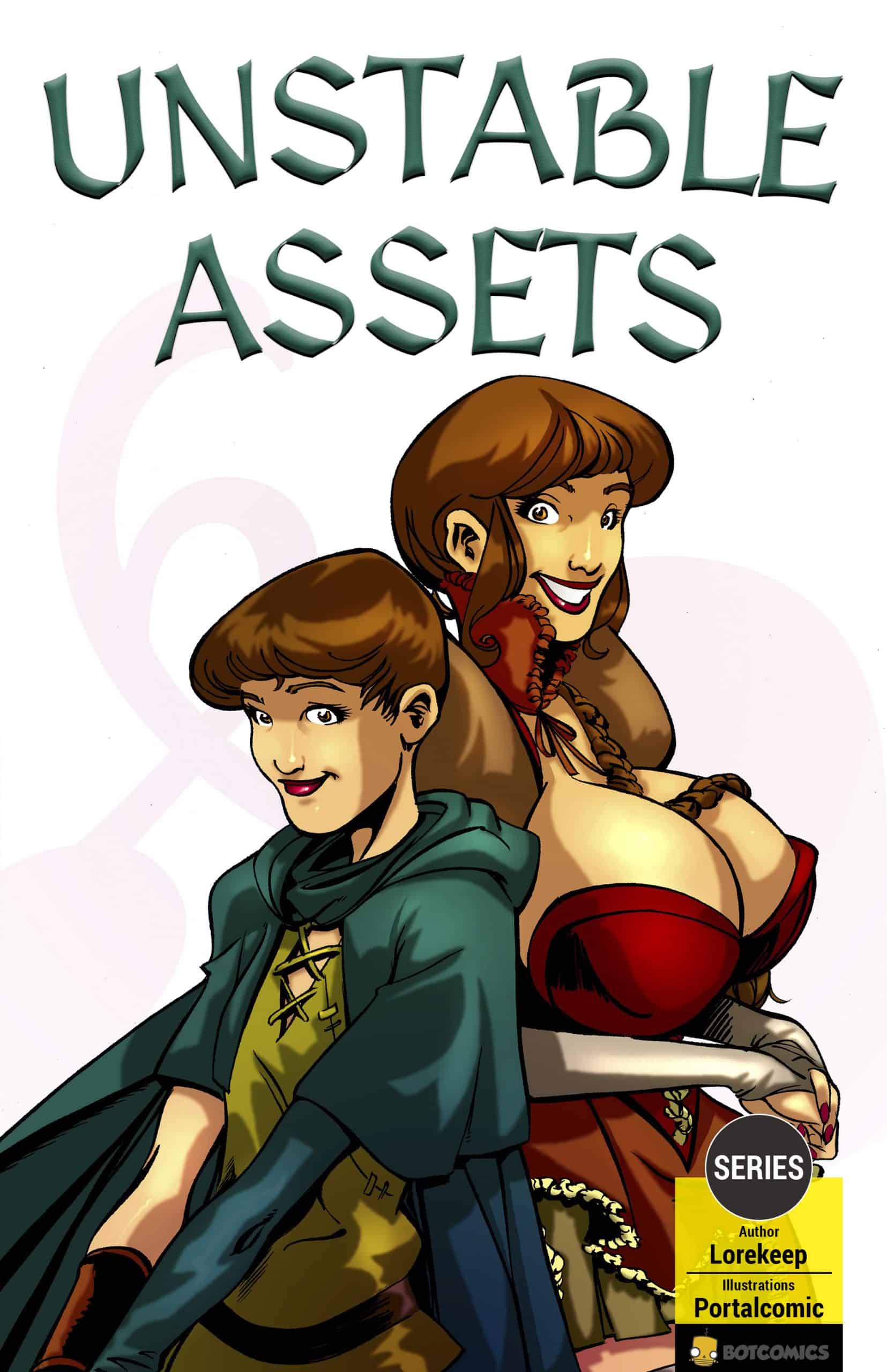 Thief Suki steals a magical concoction and experiments with it on herself, causing her breasts to grow significantly. She then decides to use her newly acquired assets to seduce the mighty Lord Cuthbert. Will Cuthbert fall for her charm?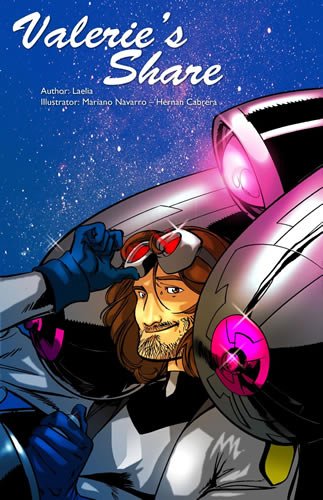 Space Smuggler, Radik, is more than apt at finding company at each spaceport he docks.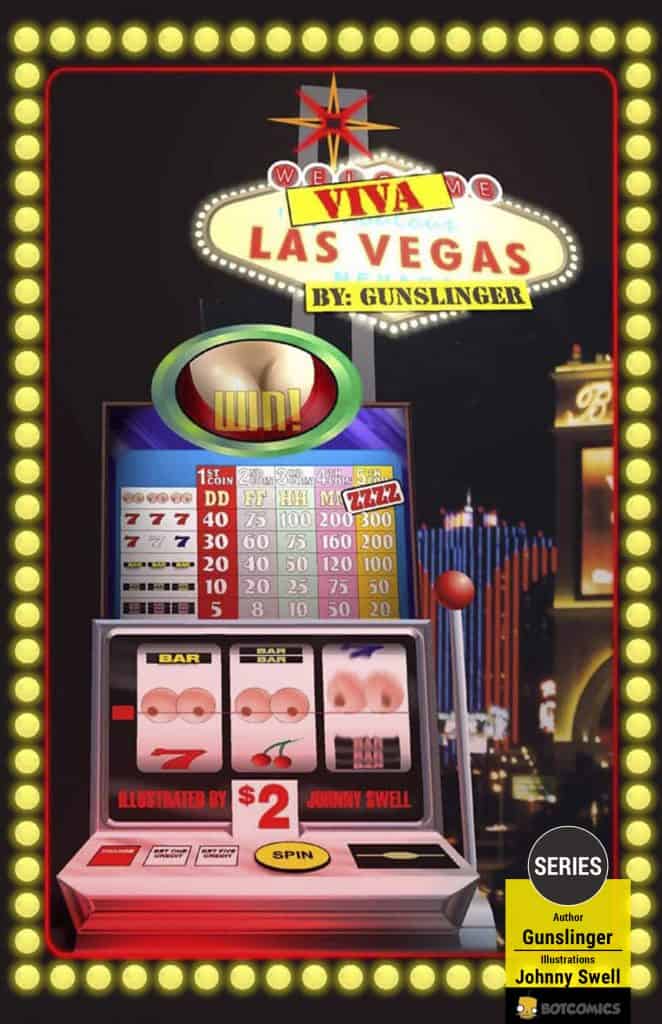 Carolita, Jessica, Tammy, and Tasha are workers for a Las Vegas Casino. One day they win the million dollar jackpot, and guess how they decide to use the money! This story is the special founding members story. It is password protected.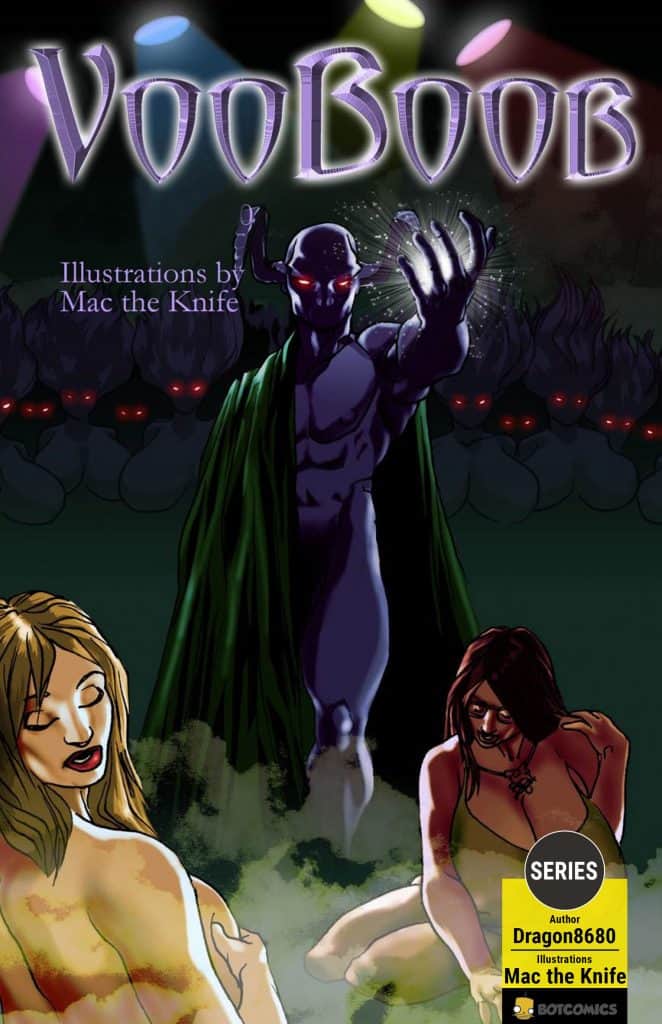 A tormented girl discovers her magical gift and decides to share it with the world.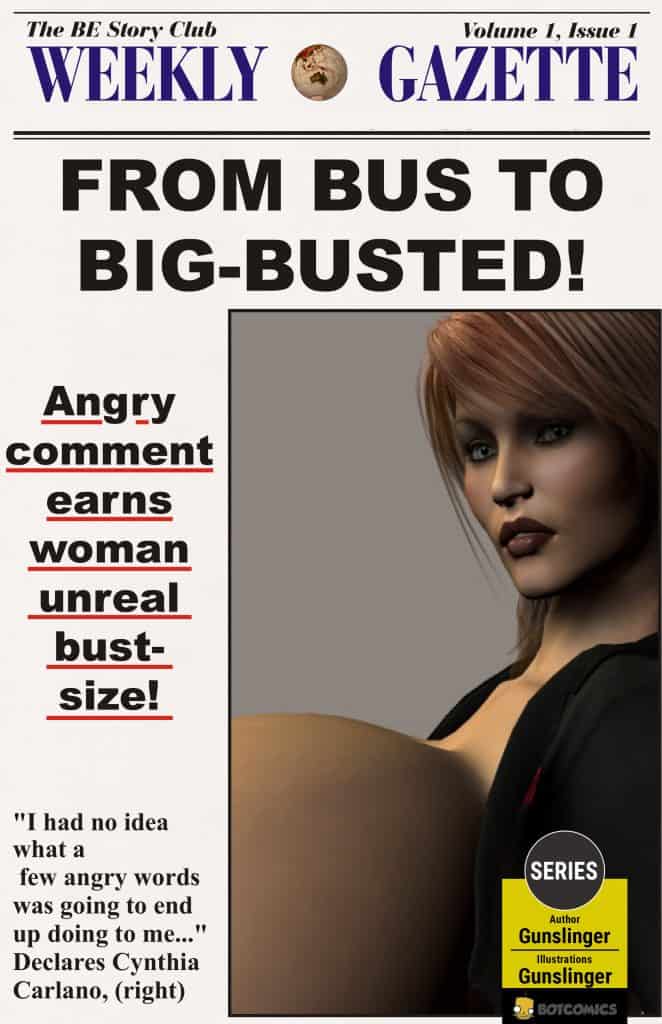 A lady who always uses public transportation, did not expect what a few angry words would end up doing to her.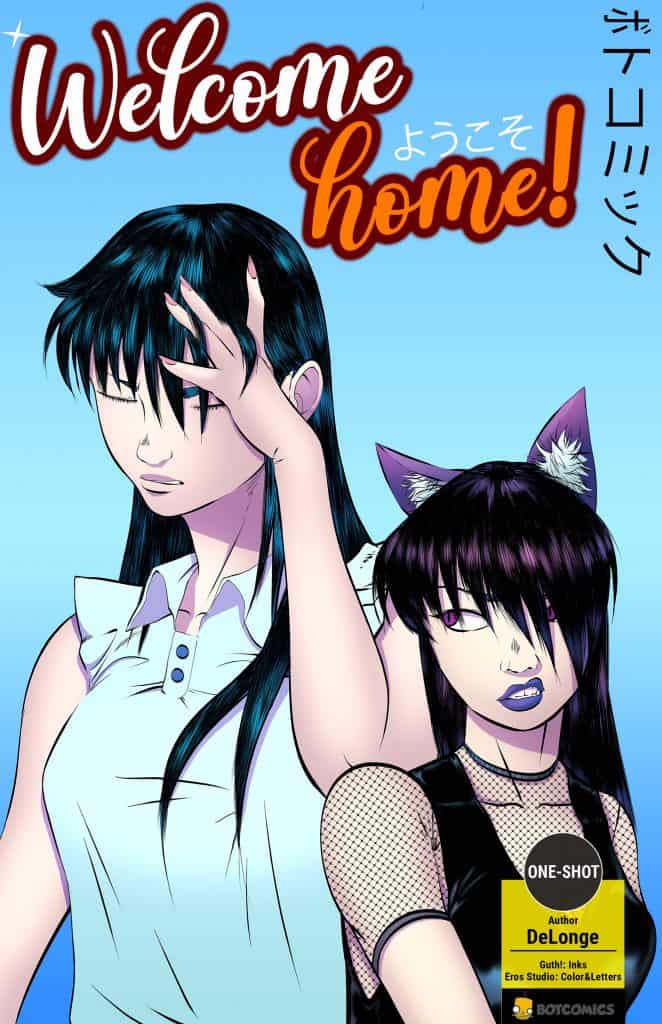 When Fumiko's husband unexpectedly brings a pet Neko home, her life spirals into a confusing world of passion.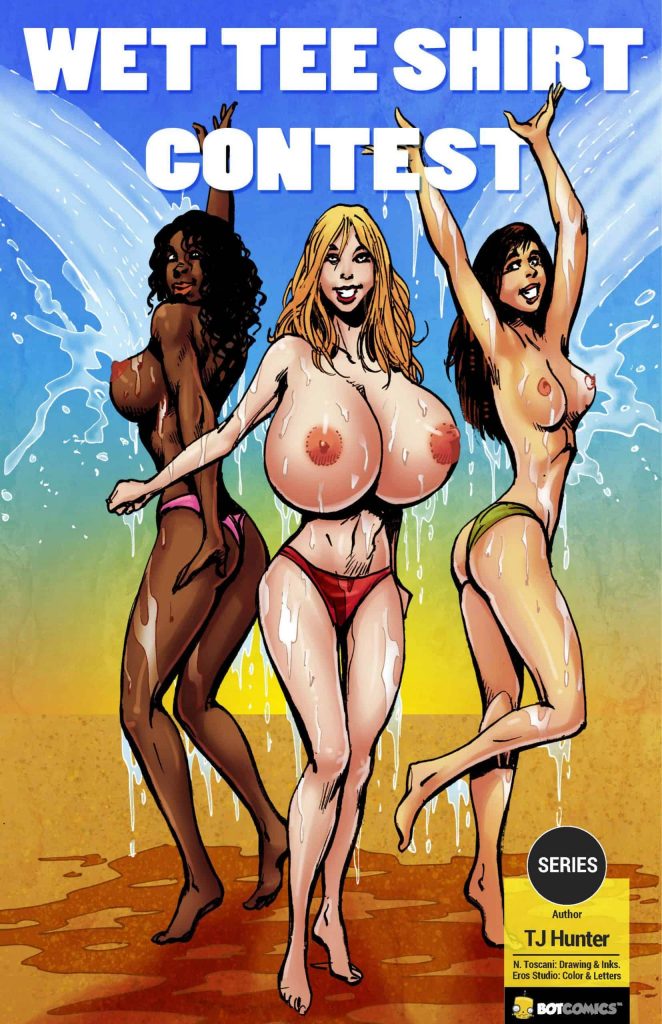 Three college girlfriends go to Florida for Spring Break and discover a plot to make girls' boobs grow a lot!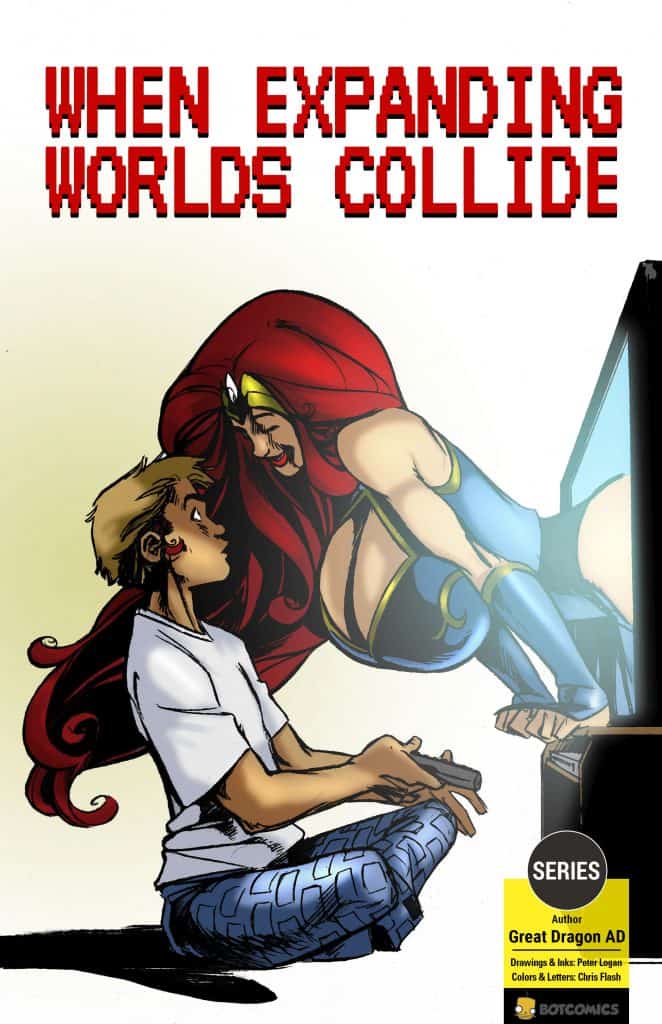 A shy boy finds things change dramatically when his friend gets a magical DVD that produces a bosomy anime girl or two…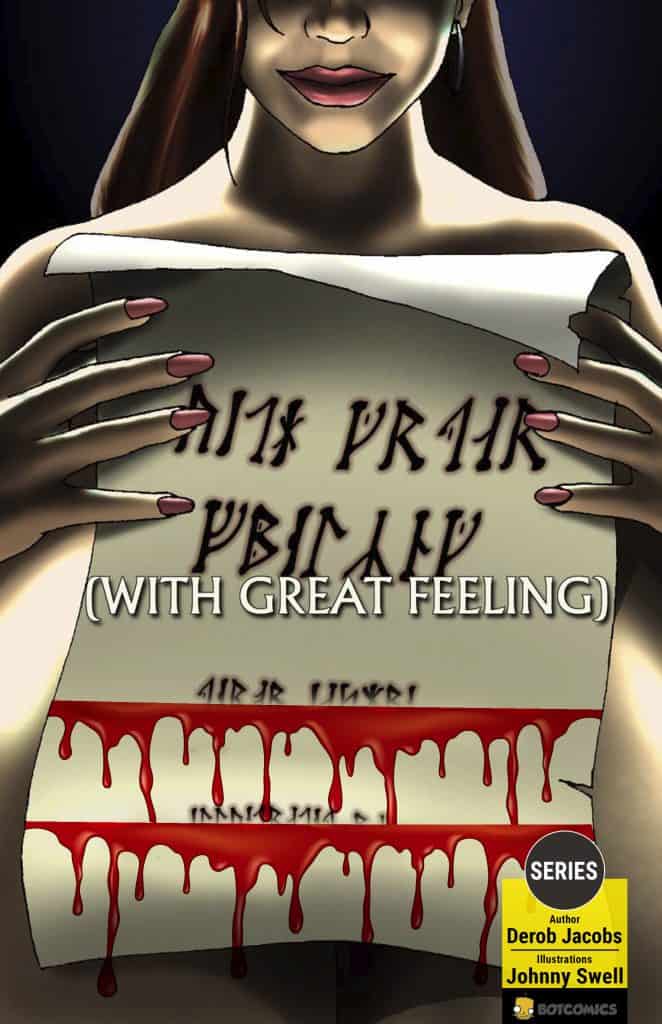 Nicole discovers an ancient form of magic while working on a college research paper. When she finds out the magic actually works, she uses it to help get good grades and spice up her relationship. It's a nice feel-good story.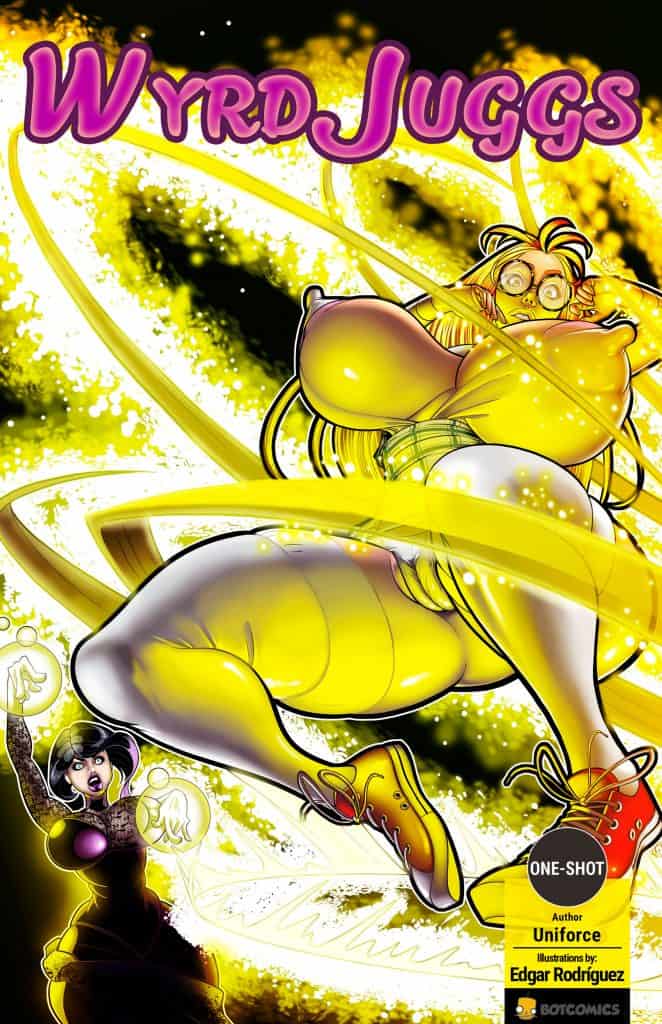 Demure nerdy Aquila is regularly bullied by Bimbo's at her highschool. Then her goth witch cousin externalizes her inner beauty.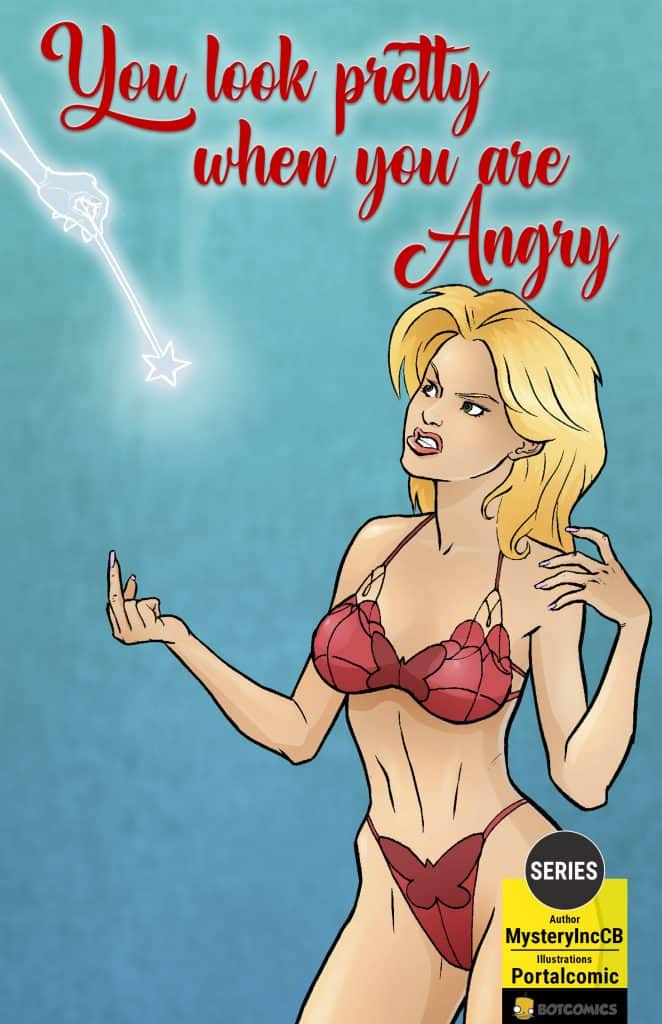 A rude and insensitive woman is visited one night by a good witch, who places a magic spell on her. Every time she becomes angry or is mean to someone, her breasts will grow!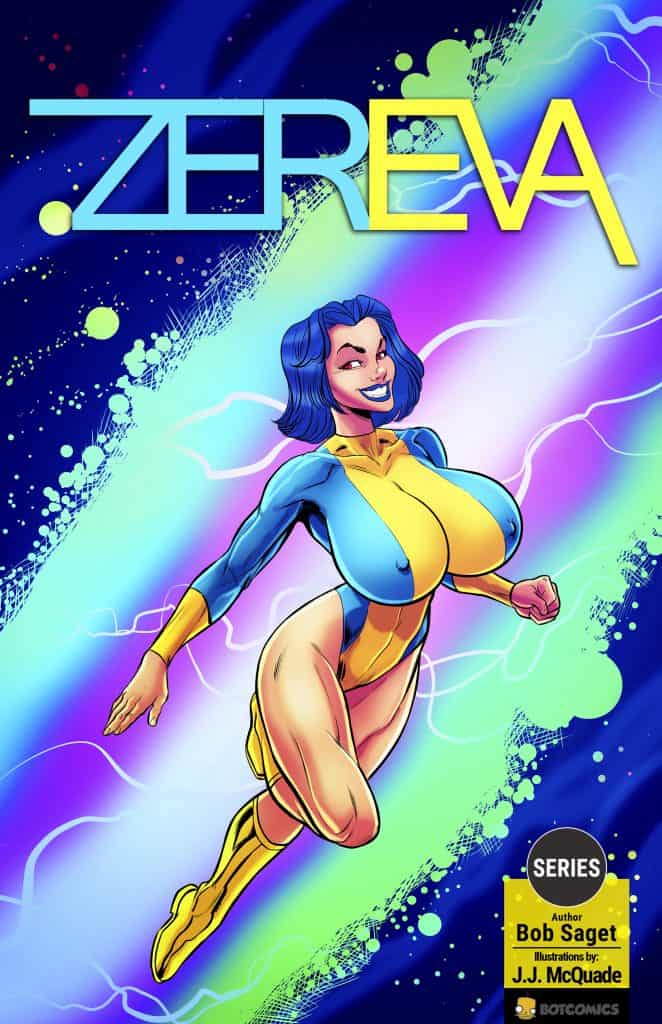 Zereva the alien goes on a journey of escape, sex, and self discovery.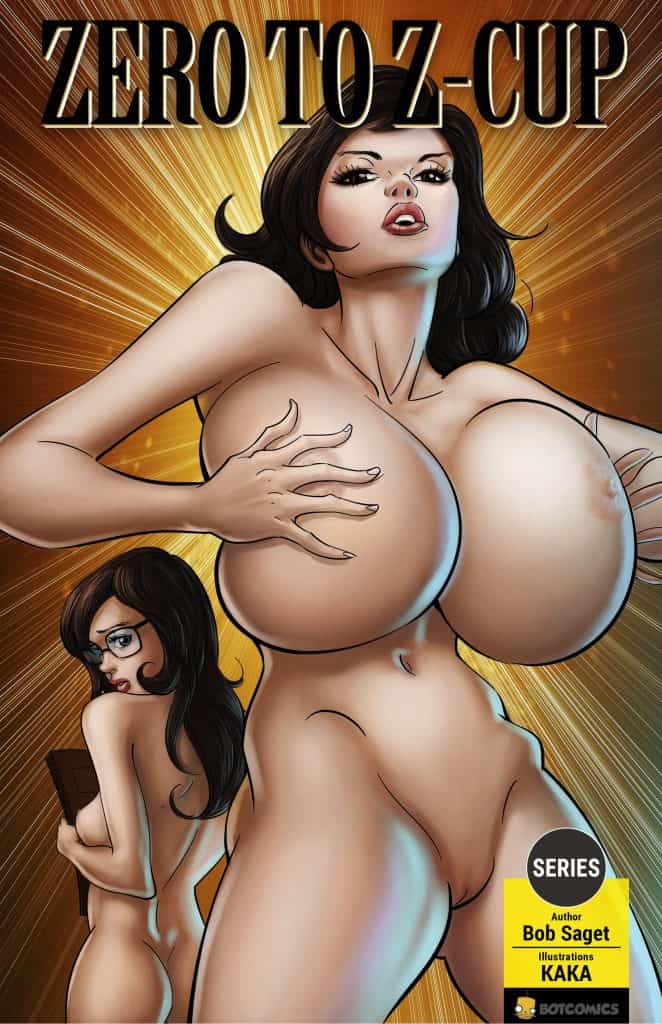 A bright college student struggles with her looks and social life, until a meteor falls down onto her and changes her life… forever.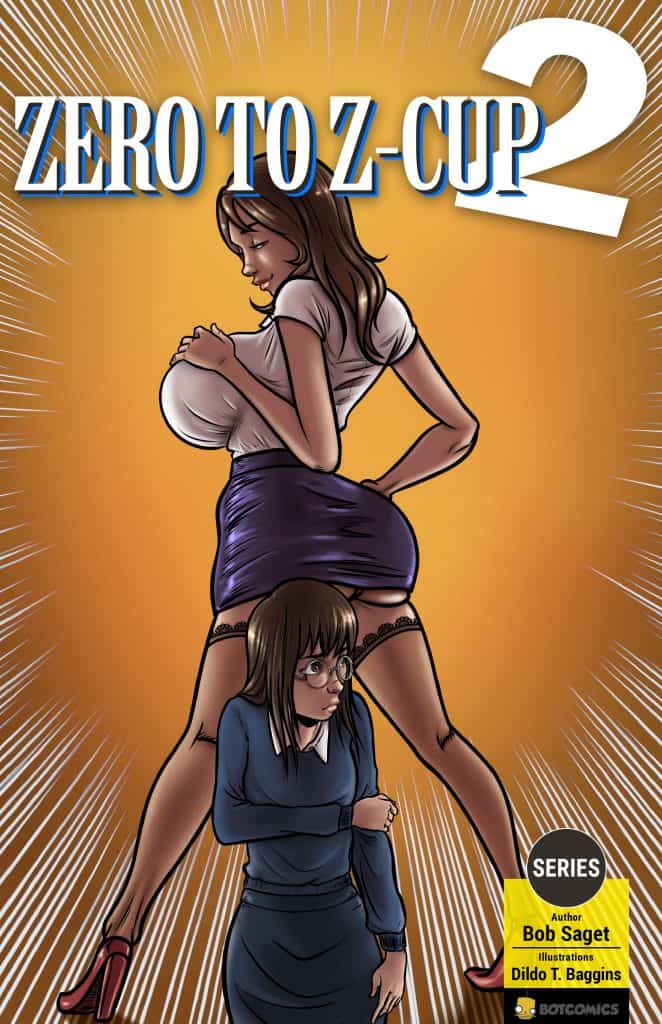 Another flat chested "zero" is going to ascend to a gorgeous Z-cup while trying to maintain a college life.